The BC SPCA is caring for approximately 40 cats and kittens who were surrendered from a property in Vancouver. SPCA Special Provincial Constables received a concern regarding a number of cats at a property. BC SPCA Animal Protection Officers attended the property and found the cats living among piles of garbage and feces with inadequate access to water, lack of ventilation and high levels of ammonia from urine. Kittens were found covered in fleas to the point of becoming anemic. The property owners surrendered the cats and kittens to the SPCA.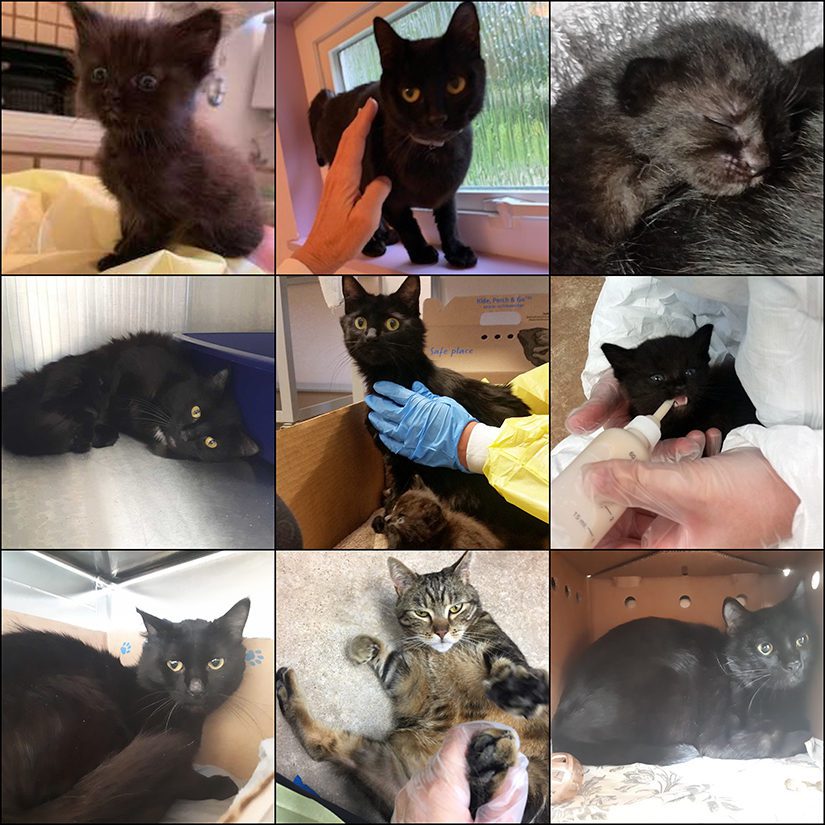 "The owners did the right thing by surrendering these cats as it was clear that the situation had gotten out of control for everyone involved," says Lorie Chortyk, general manager, communications. "Animal hoarding is considered a mental health disorder that causes suffering for both humans and animals."
The cats and kittens are being cared for at SPCA branches and foster homes across the Lower Mainland. These felines are not ready for adoption at this time and the adults will likely need several months of behaviour modification to become socialized and well-adjusted enough to thrive in loving homes.
"The BC SPCA has charged this property owner in the past and will be recommending charges again in this case," says Chortyk.
The BC SPCA investigates nearly 10,000 complaints of animal cruelty and abuse each year in British Columbia. Help these cats and other animals get the urgent care they need by becoming a monthly donor to the BC SPCA Medical Fund: https://spca.bc.ca/donations/medical/. Animal lovers Karen and Mark Montemurro will match your gifts in 2019 doubling each donation up to $16,000. Monthly donors will receive exclusive personal updates for every animal helped through the SPCA's Medical Emergency fund.