Yes, I will get animals home for the holidays!
With everything going on in our province, I am so thankful you never let animals slip your mind. I hope you and your loved ones are safe. So many are asking how they can help and we don't want to let anyone down - least of all the animals in our care.
Abbotsford and Chilliwack branches have been evacuated and highways shut down. That's two less locations where we can house animals and it's nearly impossible to move animals from some of our small, more remote, branches into the larger areas where they can be adopted faster. The BC SPCA Helpline has extended their hours to support evacuated families that need emergency boarding and those that need supplies for their animals during this difficult time.
It's all just really hard. It's been a nonstop emotional rollercoaster for all of us. One thing that really helps get us through is focusing on the ones we can help, so I want to make sure you know that you ARE helping.
Your donation DOES make a difference.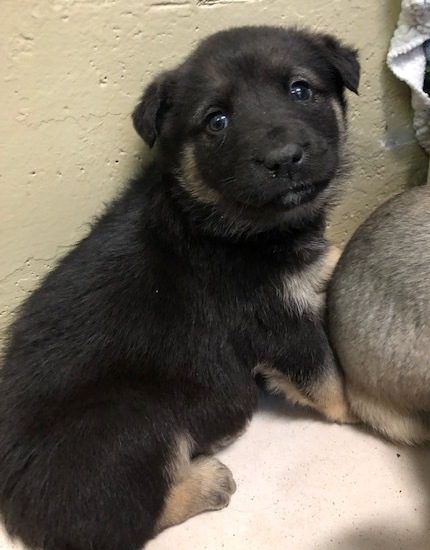 A family in a remote community 4.5 hours outside of Squamish had a surprise litter of NINE puppies! It was important they stay with mum for a bit, but they knew it was time-sensitive to get the puppies to the BC SPCA, since during the winter months it is cold and snowy and the road can be treacherous. Then came the flooding and the road was temporarily washed out...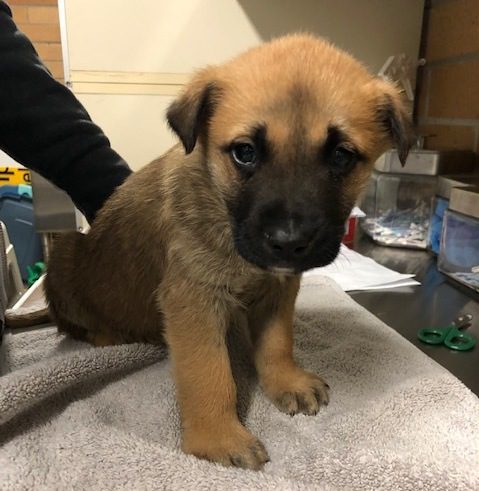 Miraculously, the one road out was fixed enough for travel and the pups made it to the Sea to Sky shelter at 6-weeks-old. Still so young and in need of special care, but they made it!
Additionally, mum is getting spayed thanks to a veterinary care accessibility program through the branch. Accessing vet care is usually really difficult in remote areas and thanks to the kindness in the hearts of you and others that want the best for their animals - pets can still get the help they need.
Nine puppies are a lot to take care of! It will take a lot of puppy food, puppy pads, cleaning and social time over the next few weeks to get the puppies ready for adoption. They will also need vaccines, vet treatments (we are dealing with hernias and parasites) and, of course, each will be spayed or neutered.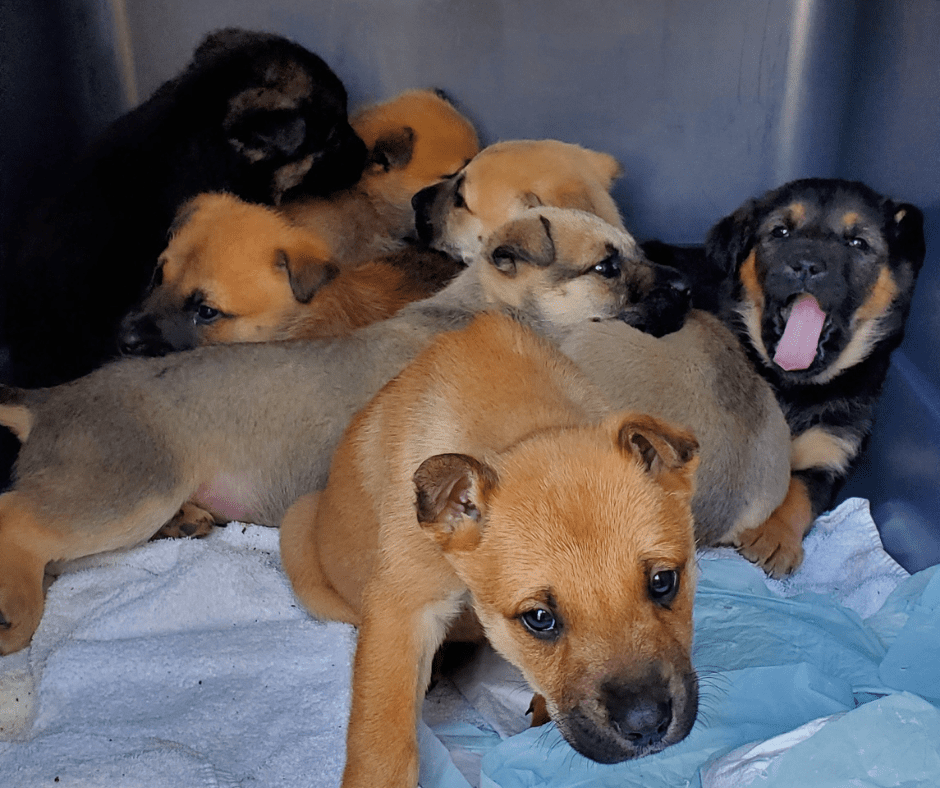 Your generosity will help these nine puppies, and so many more. Thank you.