EMERGENCY ALERT
Entering the dimly lit apartment, a BC SPCA Animal Protection Officer was confronted with a heart-wrenching scene of neglect. There were piles of feces, vomit stains and dried puddles of urine permeating the space, creating a stench of stale ammonia. But what hit them the hardest was the sight of a ginger Persian cat.
The cat's eyes were dull and lifeless from days without food or water. He didn't even have the energy to follow as his rescuers entered the apartment. He'd exhausted every ounce of strength meowing at the door, hoping someone would hear.  Could you answer the desperate calls of an animal in need with your compassionate heart?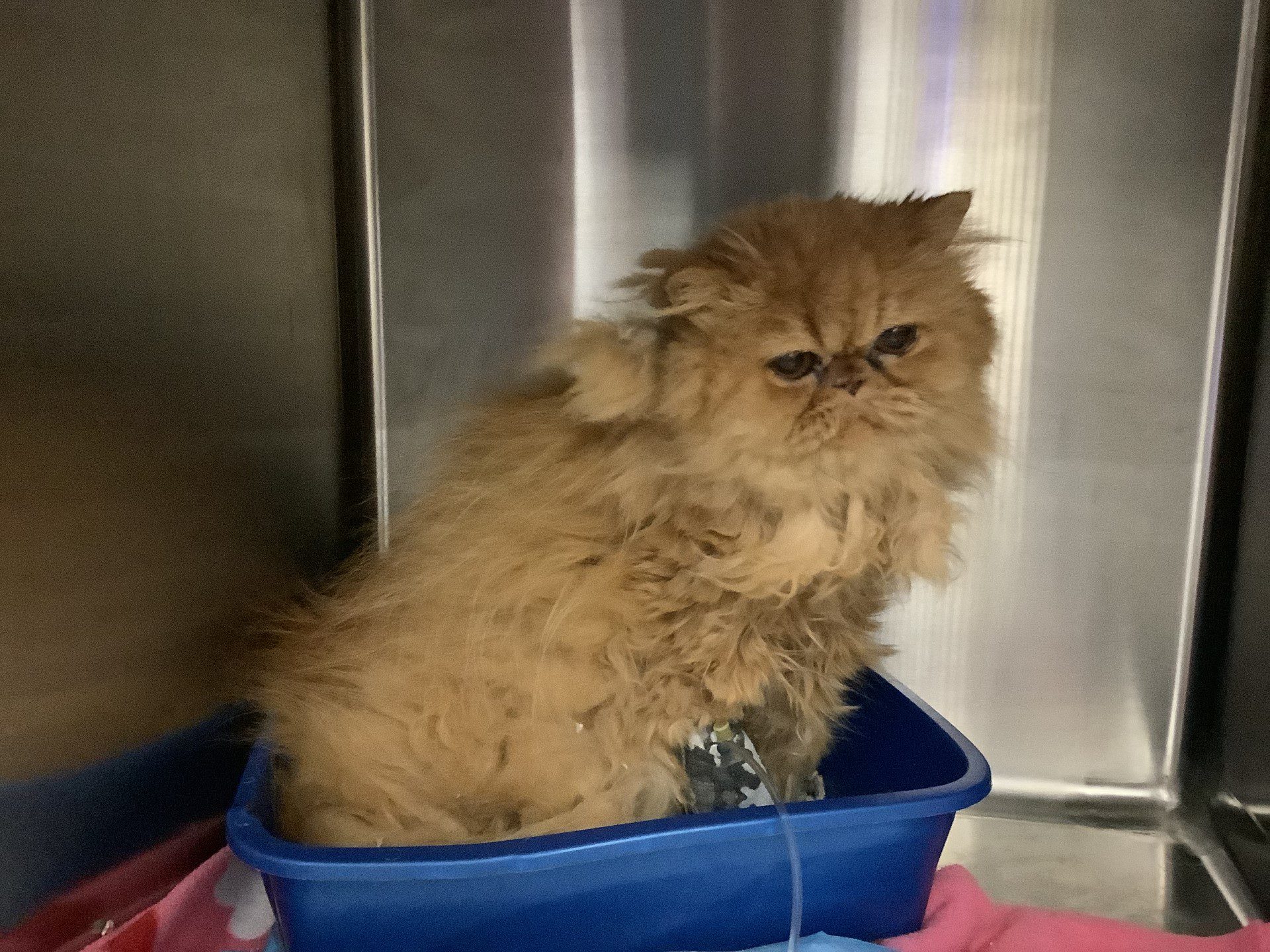 Danny had been fighting for his survival in the darkness of the apartment. The toilet bowl was dry, and empty cat food containers littered the floor. The piles of feces suggest he was alone for more than 10 days. With his litterbox overflowing Danny had been using the bathtub to preserve some of his dignity.
Around the apartment were several clumps of matted, orange fur entangled with feces. Poor boy appeared to have chewed them off to relieve himself from carrying around his own mess. It's heartbreaking to think of the suffering he endured, especially when it could have been entirely avoided.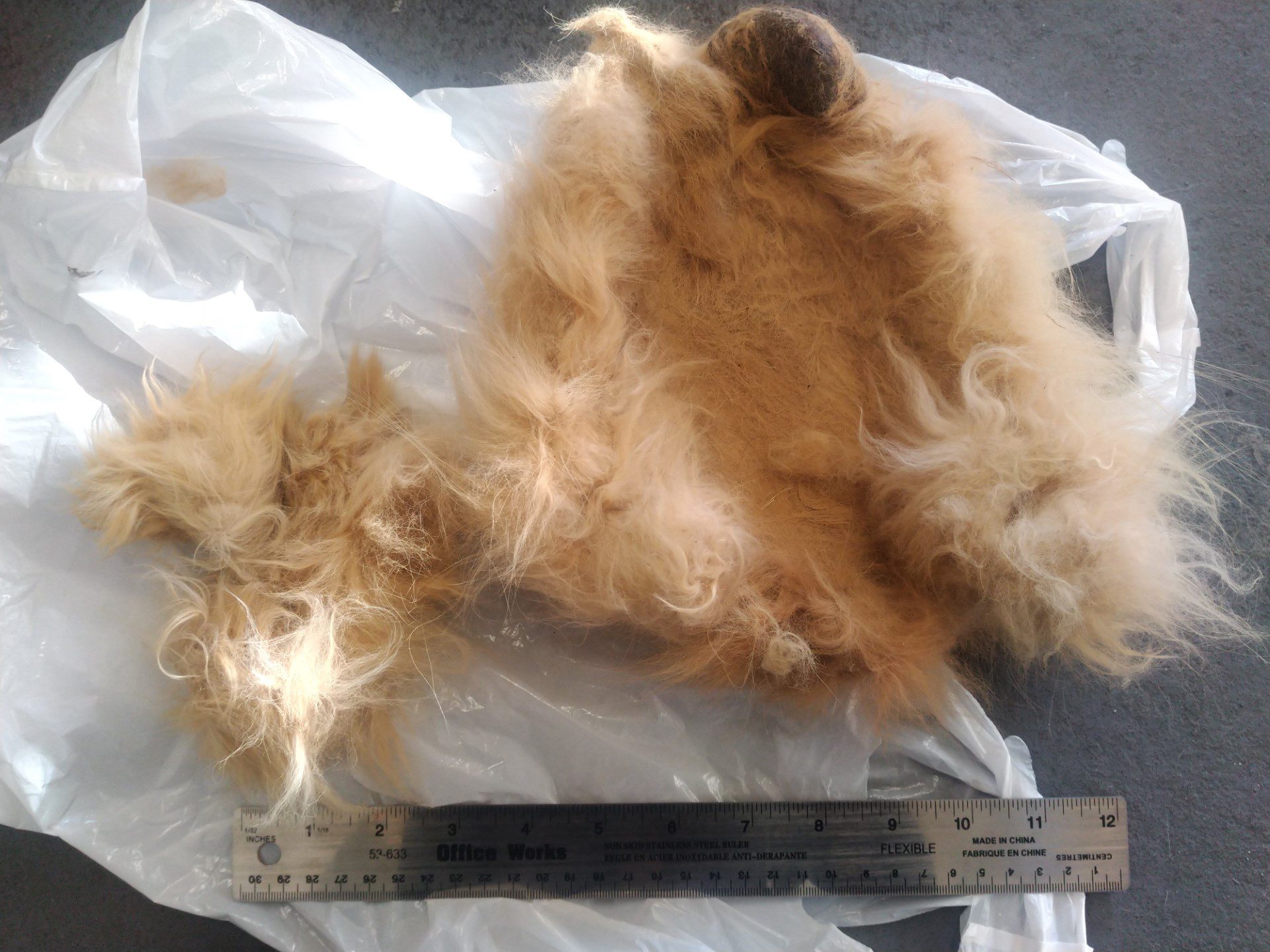 After days without water, Danny was severely dehydrated and needed to be stabilized at the vet hospital overnight. His tightly matted coat was pinching the skin across his body. In a sedated grooming session, the team shaved away his painfully matted fur, trying to make him more comfortable. What was removed from Danny's frail body was almost half of his mass in size!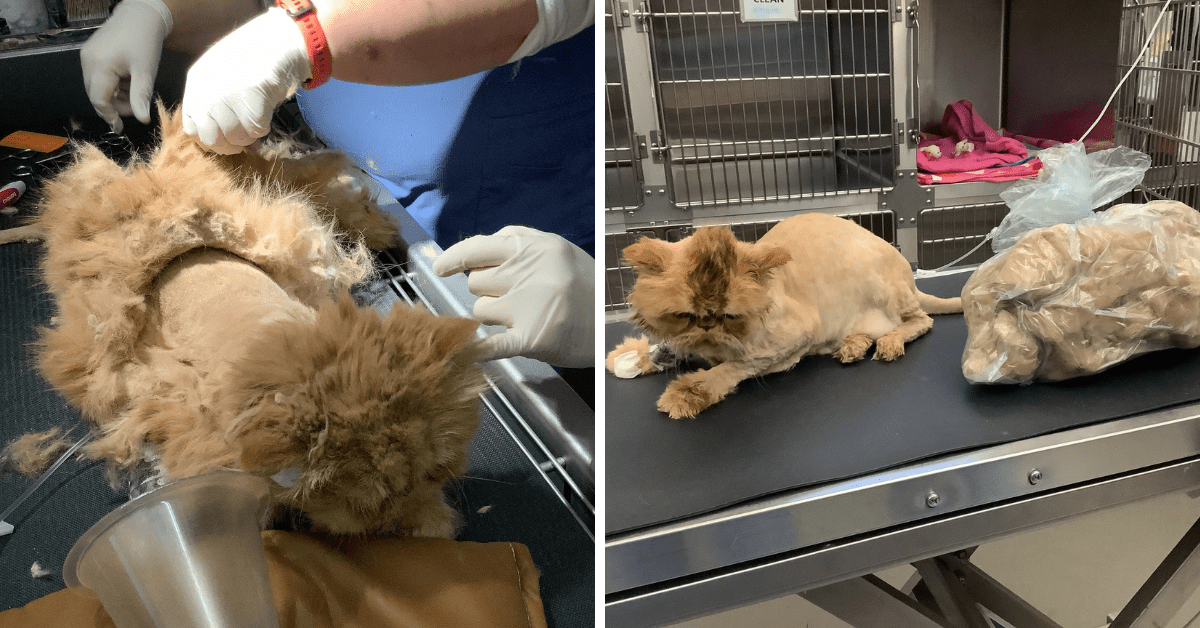 The vet recommended a refeeding plan for Danny, who had been surviving off very little while trapped in the apartment.
As he has begun to feel more like the cat he really is, Danny has started to reveal his adorable personality. He's become a big love-bug, relishing snuggles with those who care for him and treats whenever they're on offer! Danny now welcomes his coat being brushed, grateful that it's no longer painfully matted. Those beautiful brown eyes are hard to resist, even as his new haircut grows out!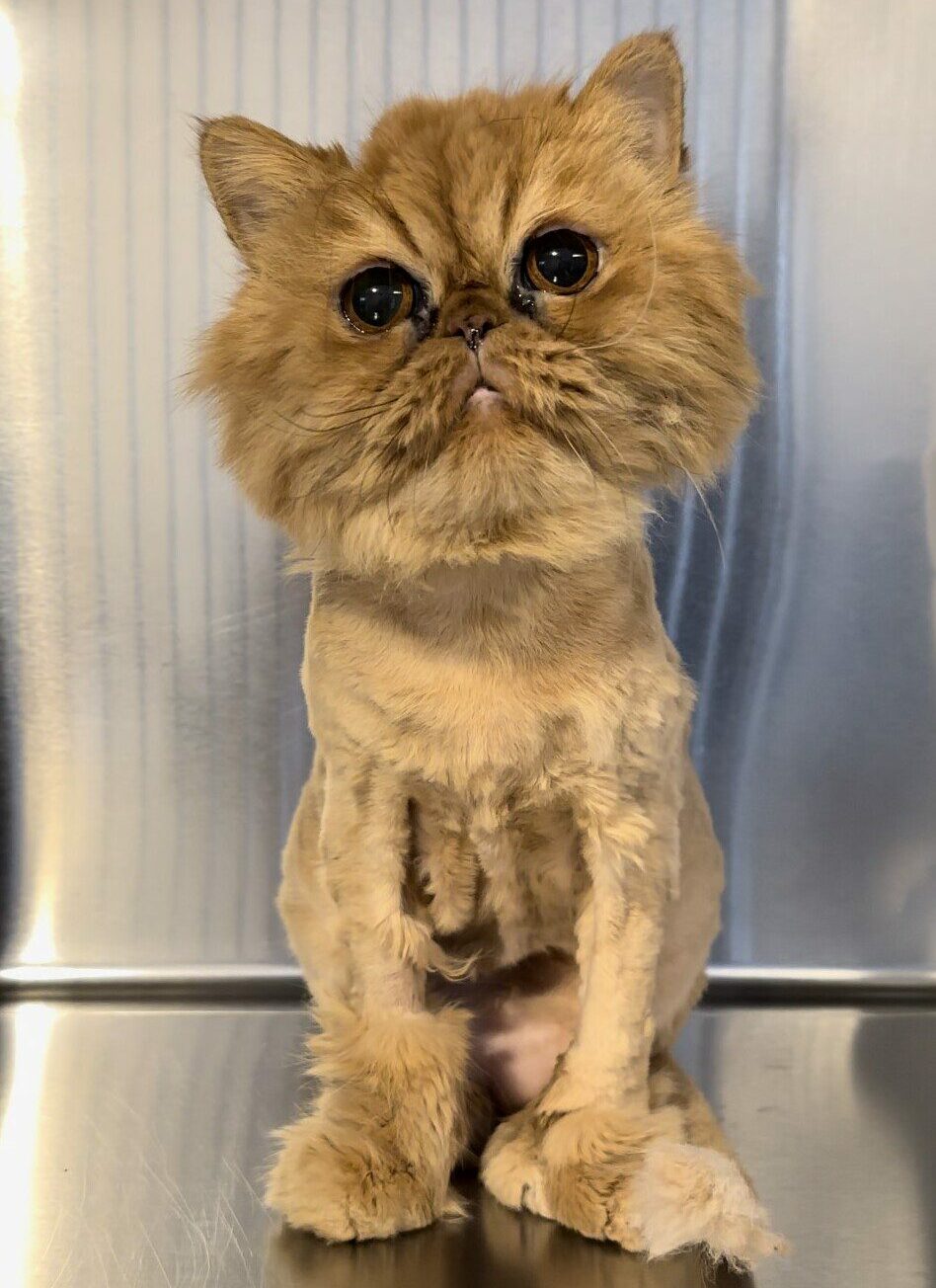 Danny is just one of the animals whose life has been transformed thanks to the kindness of people like you. There are countless others out there, waiting for their second chance. Could you help save another abandoned animal just like Danny?
For the animals who need us, and sweet souls like Danny - thank you for your caring generosity.