EMERGENCY ALERT
A group of 30 Dachshunds have been suffering in terrible conditions that no animal deserves to live in. They spent the majority of their lives in small crates with bedding soiled in their own waste, constantly exposed to high ammonia levels from their own urine.
This week these 30 dogs and puppies were rescued and brought into BC SPCA care. Their journey to recovery has just begun, and they need your kindness to provide them with the warmth, shelter, love, and medical care they so urgently require.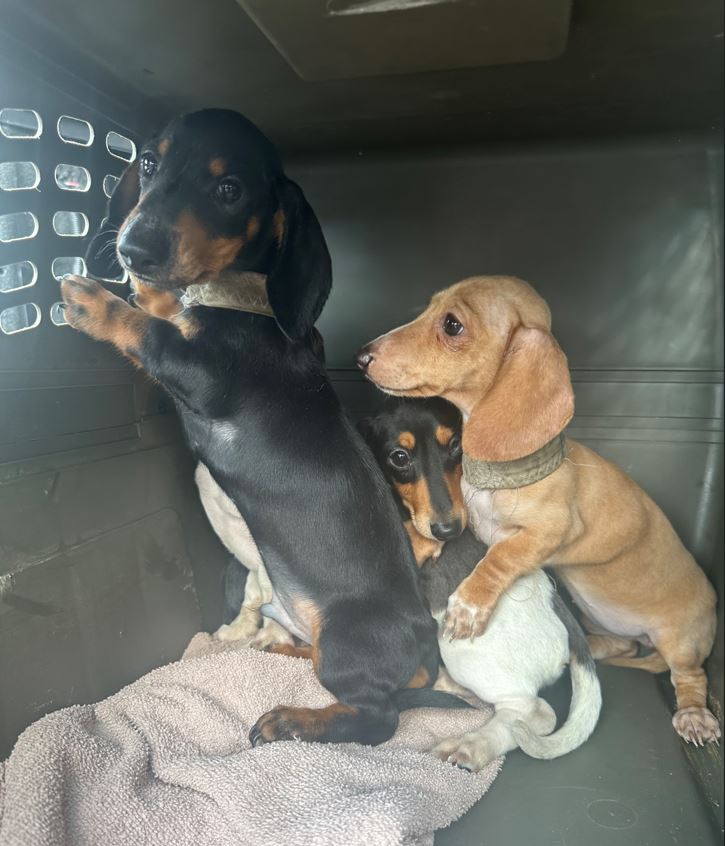 It is always so tough to see animals in distress. What these photos may not capture is the deep fear in their eyes. These sweet ones don't know what lies ahead for them, but we're confident that as they start to feel the loving care from staff, vet teams and animal lovers like you, they will begin to let their guard down.
Time and gentle kindness can help them heal.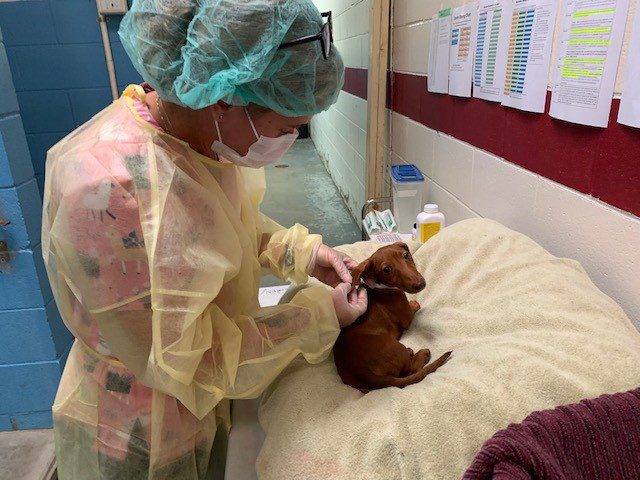 One of the first things you notice about these dogs is their overwhelming odour. They were confined to conditions that left them with no choice but to sit or lie in their own waste—urine-soaked bedding and feces.
They all need grooming to remove the dirt in their coats and ears, and to trim their overgrown nails.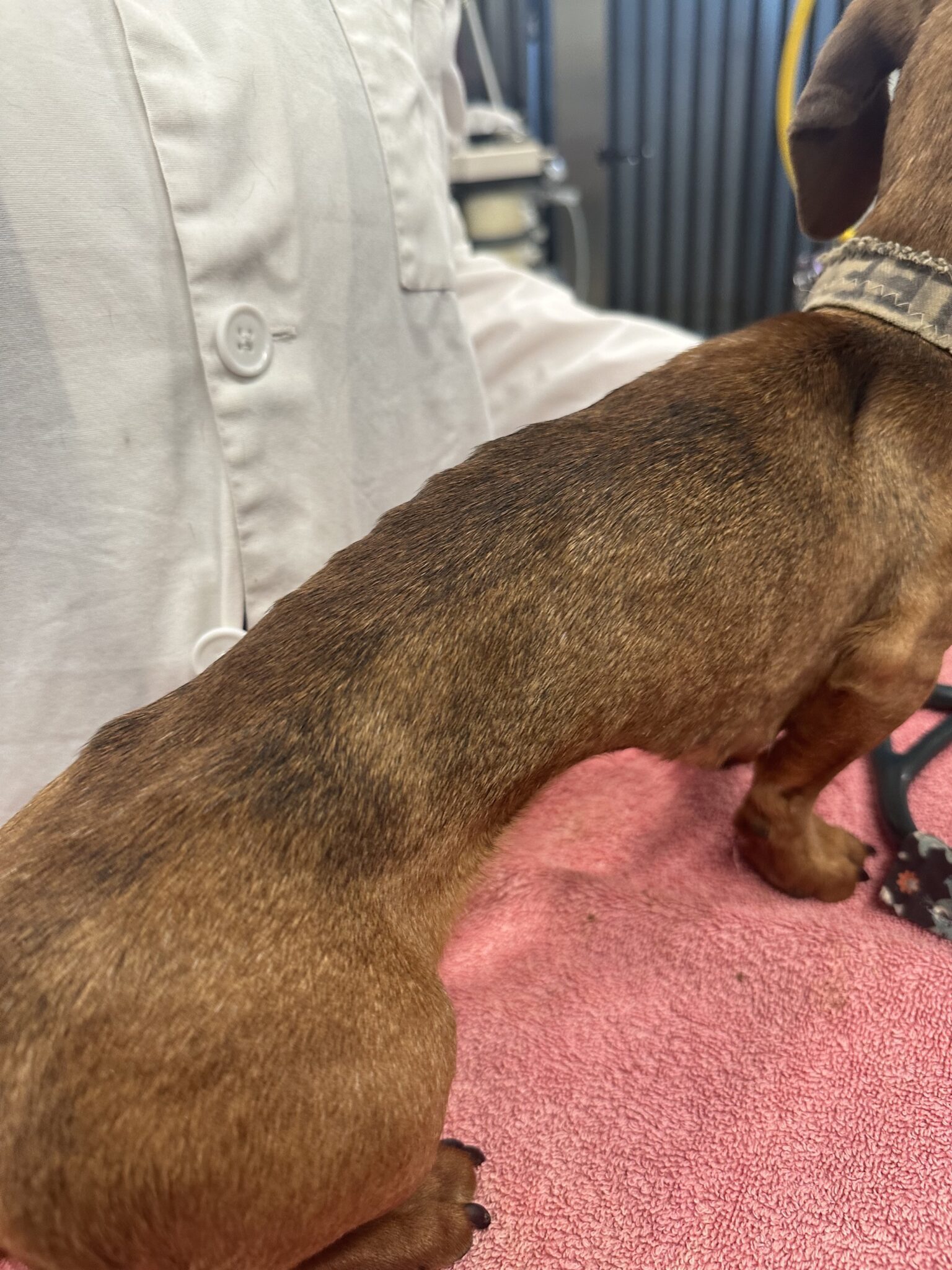 Two of the rescued dogs are distressingly thin. You can see every bone under their fur and they were taken directly into vet care on arrival. They both have a long road ahead with careful feeding plans and lots of patience.
If you're able, please consider sharing your compassionate love with these dogs today by donating towards their urgent care.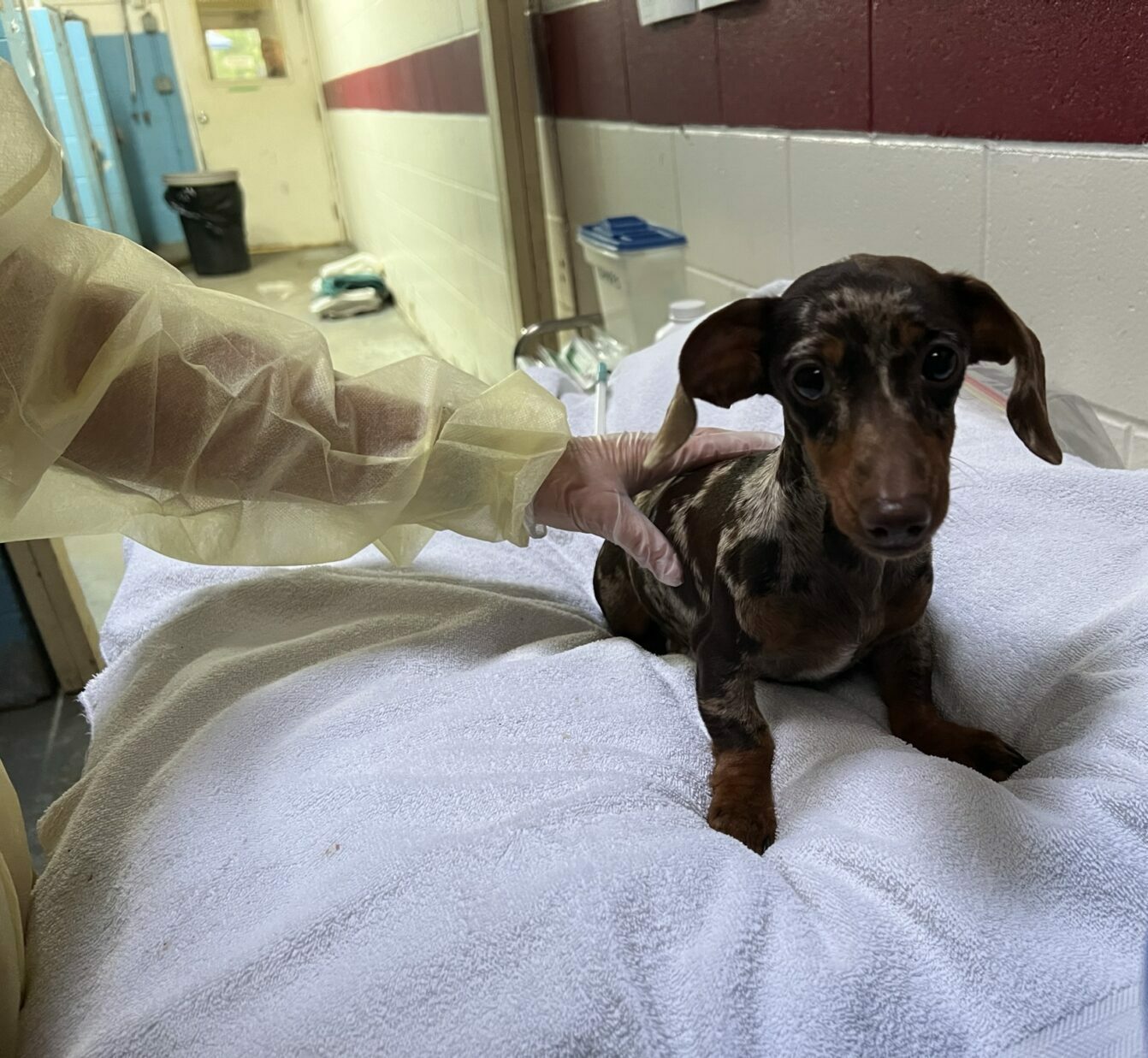 Many are also suffering from dental disease and severe oral health issues that demand immediate attention. Dental problems can be excruciatingly painful and can cause a dog to refuse to eat. Addressing these dental issues promptly is paramount to ensuring their comfort and ability to enjoy nourishing meals.
Your kind generosity will ensure they get the medical care they need, a warm shelter, proper meals and the comfort of knowing there are people who love them.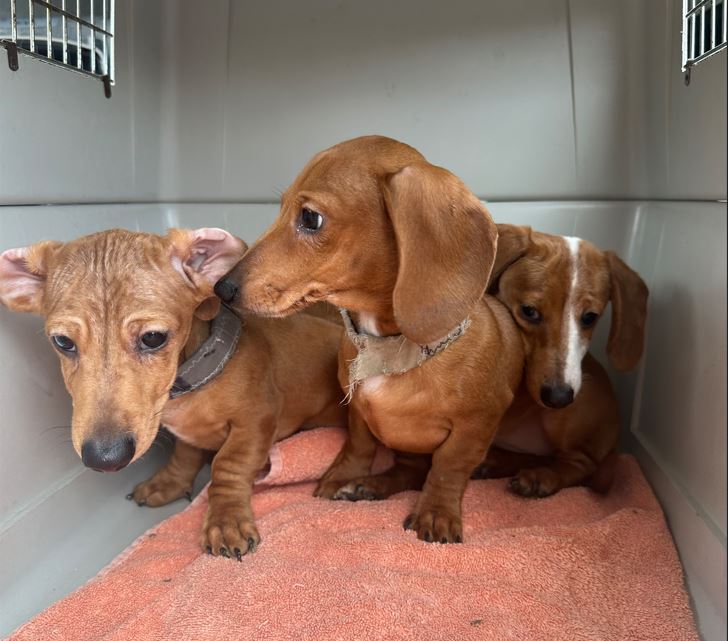 You are the reason rescues like this happen. It's your loving kindness that ensures animals like these Dachshunds can be saved.
Thank you for keeping animals in your heart.
**In the amazing event that funds raised go above and beyond the needs of these animals, they will go towards helping the next animal in need.