EMERGENCY ALERT
As communities across B.C. continue to suffer the impact of severe weather, the situation for animals and their humans is changing hourly.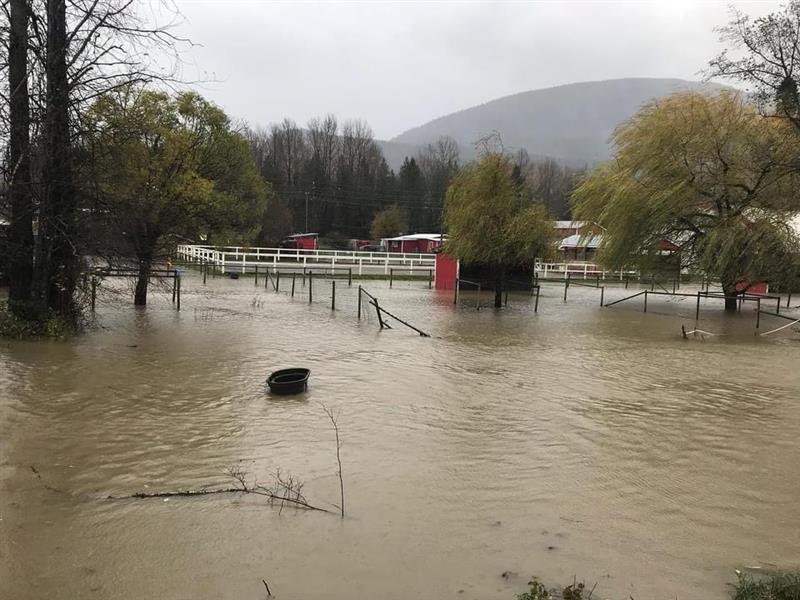 We're working to keep families together by providing those stranded or who had to evacuate without time to prepare with food, crates and other pet supplies as needed.
Where no alternatives exist, we are providing Emergency Boarding in Kamloops and Chilliwack for evacuated animals.
We're very conscious that demand may soon exceed capacity/supplies. Our fostering network, especially for larger animals, will be critical in coming days.
Our Abbotsford BC SPCA has been evacuated, and our ability to move animals through Drives for Lives is severely constrained by road closures. We're grateful to volunteers, fosters and donors who we depend on more than ever during times of crisis.
Thank you to everybody reaching out to ask how you can help. The kindness and community that comes together in these hard times is truly heartwarming!
For those impacted by flooding or stranded due to road closures:
For any emergency inquiries please contact your local Emergency Support Services (ESS) directly 1-800-585-9559.
https://www2.gov.bc.ca/.../local-emergency-programs/ess
Any agriculture producer who is impacted should be contacting their local authority or First Nation for the geographic area they reside in- 911 or local EOC: https://emergency.rdos.bc.ca/
The BC SPCA is available to support with emergency boarding in areas where our shelters have capacity. Please reach out to our call centre at 1-855-622-7722 to inquire further. Stay safe!
For information on how to plan ahead in the event of an emergency: https://spca.bc.ca/news/emergency-pet-preparedness/
If generous donations exceed total costs then any additional raised will help fund other emergency animal rescue and care, and disaster preparedness.