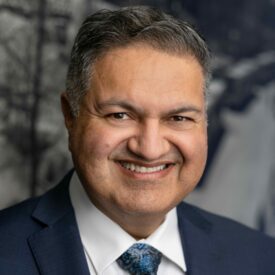 Dr. Harj Dhaliwal is an executive in the construction industry with Kanin Construction Management.  He has extensive experience in post-secondary and in management. He has spent eleven years in the classroom at Kwantlen Polytechnic University before moving into an Associate Dean, Marketing Management role for almost five years at BCIT.  Harj has a Bachelor of Arts in Political Science from the University of Western Ontario, a Master's of Business Administration from the University of Victoria, and a PhD in Organizational Behaviour specializing in Leadership from Capella University in Minneapolis.
Harj has been an entrepreneur and involved in a business of some sort ranging from commercial janitorial, high tech, cell phone service, and most recently in the construction business for many years. His experience in managing both small and medium sized firms combined with his education provide him a unique set of skills in evaluating organizations and projects.
Harj has been a volunteer coach, club executive, and district chair in the Surrey soccer community for over fifteen years. He served as the Chair of the South Fraser District Association, the largest soccer youth district under BC Soccer in the Province and was instrumental in creating the BC Coastal Soccer League for youth players throughout the lower mainland.