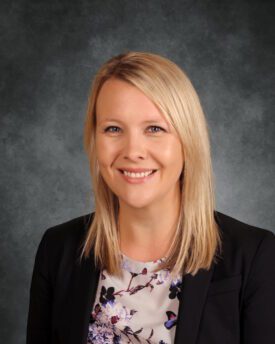 Catherine has close to 20 years' experience providing strategic financial leadership in the Not-For-Profit sector. She has a passion for achieving financial sustainability, operational excellence and driving efficiencies to allow mission based organizations maximise their impact in the community.
As CFO of Collingwood School Society and its Foundation, Catherine leads the business operations teams including Finance, HR, IT, Facilities and Risk. She provides strategic business advice and is responsible for the long-term financial and operational sustainability of the organisation.
Prior to 2016, as CFO of the Rick Hansen Foundation and the Rick Hansen Institute, Catherine engaged in strategic and operational planning, developed financial models and strategies to achieve financial sustainability, implemented a shared finance function, upgraded and integrated financial systems and automated processes and reporting. Prior to that Catherine was an Audit Manager with KPMG LLP, where her clients included not-for-profit organizations, health authorities and large private companies.
As a designated CPA, CA, Catherine is a member of Chartered Professional Accountants British Columbia and a fellow of the Institute of Chartered Accountants in Ireland. Catherine volunteers as Board Treasurer for the Royal Columbian Hospital Foundation, Board Treasurer for the BC SPCA and the Canadian Accredited Independent Schools Visiting Committee.