---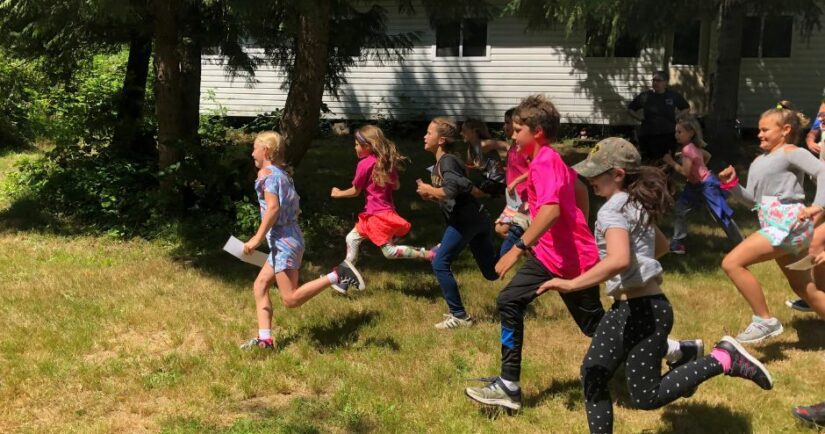 ---
What can kids expect at BC SPCA summer camp?
Our goal is to offer a fun, inclusive, animal-themed camp experience to all participants. Through their time with us, campers will have the opportunity to connect with the BC SPCA and other animal-loving kids. Camps include a variety of animal-themed indoor and outdoor activities, games and crafts. Campers also get to go on a shelter tour to see how the BC SPCA runs and observe some of the animals in our care. In addition, we welcome guest speakers from the community to share and engage with us about their animal expertise. We want campers to leave their time with us feeling more knowledgeable about animal issues and more empowered to make a difference.  
How much time do campers get to spend with animals?
While our programs focus on learning about animals and the environment in fun ways, they are not designed for campers to spend all day with animals. We do our best to provide some hands-on experience with animals each day, while also considering the welfare of the animals and the working environment of the shelter. With this in mind, campers should not expect more than 40 minutes per day of direct animal time. For safety reasons, campers will not interact with shelter dogs. Some interactions with temperament-tested dogs belonging to guest speakers or BC SPCA staff members may be possible.  
Can I register my child for a camp if they're outside of the indicated age range?
Camps activities are designed for specific age groups. Children must be within the camp's specified age range at the time of the camp. If you wish to submit an age exception request, please email camp@spca.bc.ca. Age exception requests may be considered two weeks before the start of the chosen program. 
What methods of payment are ac
cepted?
We accept payment online by Visa, Mastercard and AMEX. If you would like to make arrangements to pay be cheque, please contact camp@spca.bc.ca. Your registration will NOT be reserved until these arrangements have been made.  
What is your refund policy?
Cancellations received two full weeks before the start of the camp in which the child is registered will receive a full refund. Cancellations with less than two weeks' notice will receive a 50 per cent refund. No refunds will be given after the start of camp.  
Do you offer any financial assistance?
Yes. We have a bursary program is available for all BC SPCA youth programs. Parents/guardians who wish to apply may fill out the online application form prior to program registration. If the application is approved, the participant's parent/guardian will receive a code to be applied when completing their event registration online. Please note that we have a limited number of bursaries available, and cannot guarantee that all applicants will be successful. Please contact camp@spca.bc.ca with any questions.  
How can I communicate with staff about my child's learning or behavioural needs?
We welcome parents/guardians to share any information that they wish about the registered camper. The camp registration form includes space to outline any learning, behavioural, other needs or information that will help ensure a positive camp experience.