Questions about the BC SPCA
The BC SPCA believes that all animals should enjoy, as a minimum, five essential freedoms, which were first described by the Farm Animal Welfare Council of the UK:
Freedom from hunger and thirst
Freedom from pain, injury and disease
Freedom from distress
Freedom from discomfort
Freedom to express behaviours that promote well-being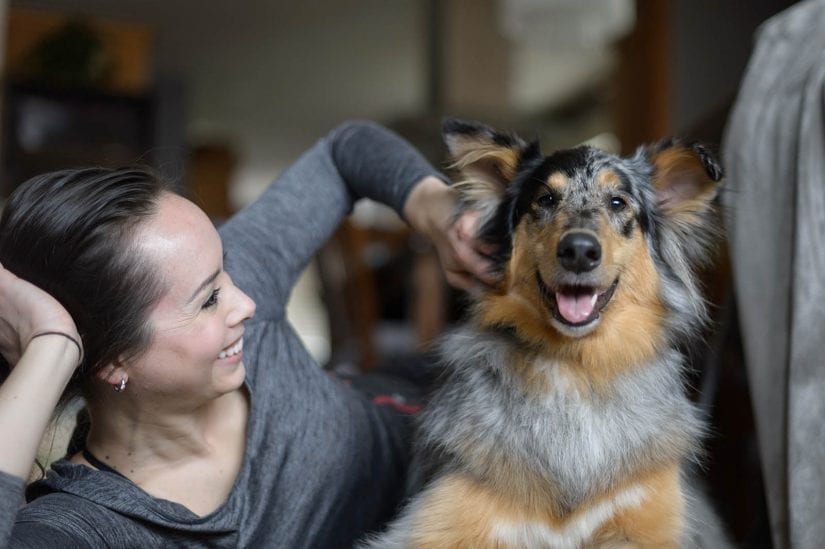 What does animal welfare mean?
The objectives of the BC SPCA are to prevent cruelty and to promote the welfare of animals. Animal welfare means an animal's quality of life, and it is affected by animals' physical health and the feelings they experience.
Animals experience good welfare when they are able to experience positive feelings (arising from pleasurable activities and the fulfillment of behavioural needs) and when they are free from poor physical health and negative feelings (such as pain, discomfort, hunger, thirst, fear and frustration).
Animals that are healthy, pain-free, comfortable and unstressed are said to have good welfare.
The BC SPCA is the only animal welfare organization that can investigate animal cruelty as established by the Prevention of Cruelty to Animals Act and the Constitution and Bylaws of the Society (PDF). We are guided by our Code of Ethics (PDF).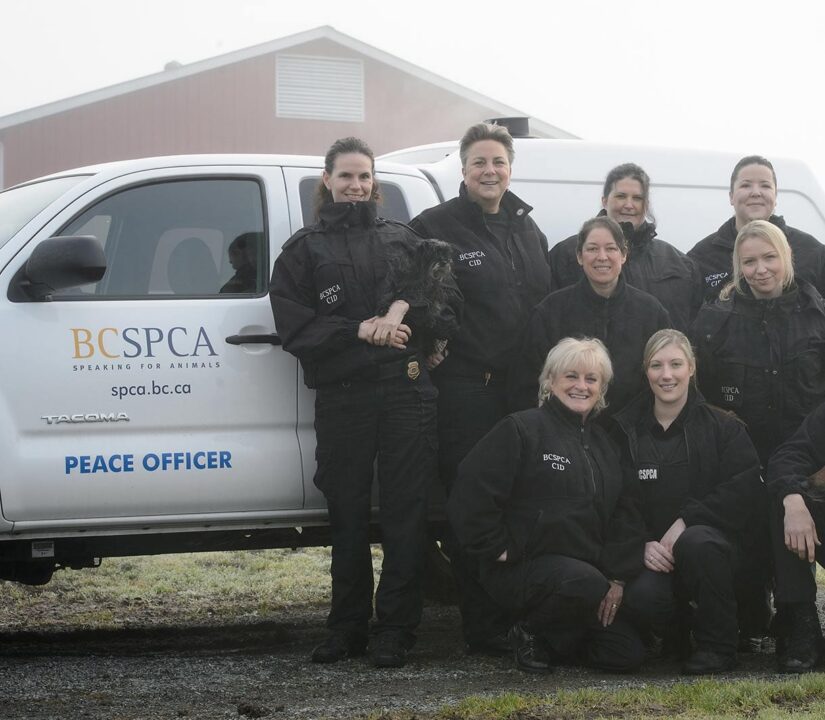 Animal Control agencies enforce city/municipal animal by-laws and, in some cities/municipalities, operate their own animal facilities. By-laws may include stray dogs, leash laws and licensing.
In some BC SPCA animal centres, we are contracted by the city/municipality to enforce the by-laws or kennel stray dogs and/or cats. Contact your local animal centre to determine what services we provide in your community.
Please call the BC SPCA Animal Helpline at 1-855-622-7722 to report animal cruelty.
BC SPCA is an acronym for The British Columbia Society for the Prevention of Cruelty to Animals. We are a registered, non-profit, animal welfare charity and our mission is to protect and enhance the quality of life for domestic, farm and wild animals in British Columbia. Learn more about us.
There are SPCA organizations around the world, however they are all independent of one another. The BC SPCA was founded in 1895 by a small group of merchants, journalists and clergy who were deeply concerned about the abuse of horses being used as beasts of burden as B.C. entered a construction boom dedicated themselves to making life better for animals.
The BC SPCA is now one of the largest animal welfare organizations of its kind in North America, providing a wide range of services including the enforcement of animal cruelty laws through investigations into cases of animal cruelty and neglect; the shelter, care and adoption of homeless, surrendered and abandoned animals; low-cost spay/neuter programs; youth programs, advocacy on animal-related issues including higher welfare standards for farm animals; wildlife rescue and rehabilitation and more. Learn more about us.

The British Columbia Society for the Prevention of Cruelty to Animals (BC SPCA) is a registered, non-profit, animal welfare charity. Our mission is to protect and enhance the quality of life for domestic, farm and wild animals in British Columbia.
The BC SPCA is the only animal welfare organization in B.C. with the authority to enforce animal cruelty laws under the Prevention of Cruelty to Animals Act (PCA Act). We are the largest animal welfare organization of our kind in North America and the largest animal sheltering society in the world. We have 42 locations across B.C. including:
We assist more than 118,679 animals in need every year and are funded by compassionate animal lovers who support our work and partner with us to protect and enhance the quality of life for domestic, farm and wild animals in B.C. See more stats at a glance.
We are committed to achieving the highest standards of transparency and accountability in all our activities. In order to maintain these high standards of accountability and to foster public confidence in the work of our organization, we undertake to provide the public with information on our governance, operations and financial position.
Learn more about our programs and services, our mission, vision and charter and our history.
Craig Daniell, chief executive officer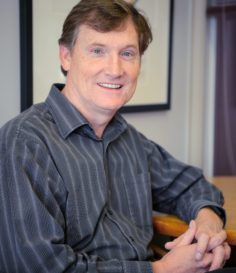 Craig Daniell joined the BC SPCA in 2002 as general manager of cruelty investigations and was appointed as chief executive officer of the society in 2003.
Before joining the BC SPCA, Craig served as director of investigations at the Ontario SPCA for three years. Prior to coming to Canada, Craig earned a law degree in his native South Africa and worked in corporate law and as a legal and policy advisor for the Department of Foreign Affairs in Pretoria, before accepting a post to the United Nations in New York, where he worked on matters related to the law of the sea, animal protection, the Security Council and international law.
Yes, some school programs will give you credit for volunteering with the BC SPCA.
Practicums at Wild ARC are available for university and professional training credits.
Practicums at the Vancouver Branch are also available to university students if registered through the University of British Columbia.
High-school work experience may also be available at your local BC SPCA branch. Contact them directly for details.
Veterinary and registered animal health technologist externships may also be available at certain BC SPCA Hospitals and Clinics. Contact them directly for details.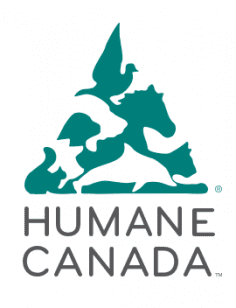 We play an active role on national animal welfare issues as a member society of Humane Canada. Humane Canada is the largest national animal welfare organization in Canada, representing more than 50 humane societies and SPCAs across the country. Humane Canada works by implementing solution-based strategies to end animal cruelty and improve animal protection.
The BC SPCA does not euthanize healthy cats or dogs entering our facilities. All medically and behaviourally healthy animals are placed in adoptive homes.
Every year we also take in thousands of animals suffering from physical and behavioural problems. We treat them and find them homes as well. Most animals are treatable.
We do not place a time limit on how long an adoptable animal can stay in one of our animal centres. However, our goal is always to get animals into homes as soon as possible.
If an animal is being overlooked in one of our animal centres, we will transfer them to a different branch to provide the best opportunities for adoption. Learn more about the Drive for Lives program.
Our euthanasia statistics
Our guidelines for determining treatability and adoptability are public: Asilomar & Adoptability Guidelines (PDF). As part of our commitment to transparency, we report annual euthanasia numbers using the Asilomar Annual Report.
2022 Asilomar Annual Report (PDF)
2021 Asilomar Annual Report (PDF)
2020 Asilomar Annual Report (PDF)
2019 Asilomar Annual Report (PDF)
2018 Asilomar Annual Report (PDF)
2017 Asilomar Annual Report (PDF)
2016 Asilomar Annual Report (PDF)
So… when would you euthanize an animal?
If an animal is suffering from a mental or physical illness or behavioural problem that cannot be treated in the animal centre, or an illness or behavioural problem that poses a serious public health or public safety concern, the animal may be euthanized.
Our community outlook
We believe that we are part of a larger community responsibility for companion animals. We are grateful to our supporters and adopters who open their hearts and their homes to help us place animals with medical and behavioural challenges. Over time, we hope to build resources so that we can help even more of these animals.
So… are you or aren't you a no-kill organization?
The definition and use of the term "no-kill" are controversial. We do not use this term because we believe it divides animal welfare organizations. We do not believe it is useful or scientific in promoting animal care practices that best meet animal welfare standards. The term "no-kill" is best used to describe community goals, and not to describe individual animal facilities within a community.

BC SPCA locations currently are not hosting birthday parties as staff re-evaluate their effect on vulnerable, rescued animals. For animal-loving kids, parents may consider one of our fun and educational workshops or camps as a gift. BC SPCA Kids Club membership is also a gift that will keep on giving, all year long and beyond. Visit spca.bc.ca/kids for more details.
Addressing the cat overpopulation in B.C. is a major focus of our strategic plan. We are responding to the issue of feral and free-roaming cats across the province with six key initiatives. These include carrying out large scale spay/neuter programs and working with municipalities to implement cat-related bylaws. You can help by taking action in your community!

The BC SPCA is opposed to the use of any animal or its tissues for dissection in education. When training animal professionals like veterinarians or technicians, dissections may be appropriate in certain circumstances.
At any educational level, we believe students should not be compelled to perform or watch animal dissection. We support students' ability to opt out of animal dissection assignments. Alternatives to dissection, such as computer simulations and models, should be available to students.
The BC SPCA encourages developing techniques that result in the replacement, reduction and/or refinement of animal experiments or procedures. We urge governments, universities and other research institutions to make greater efforts to use non-animal alternatives.
Read our full position statements on animals used in science and use of animals in teaching.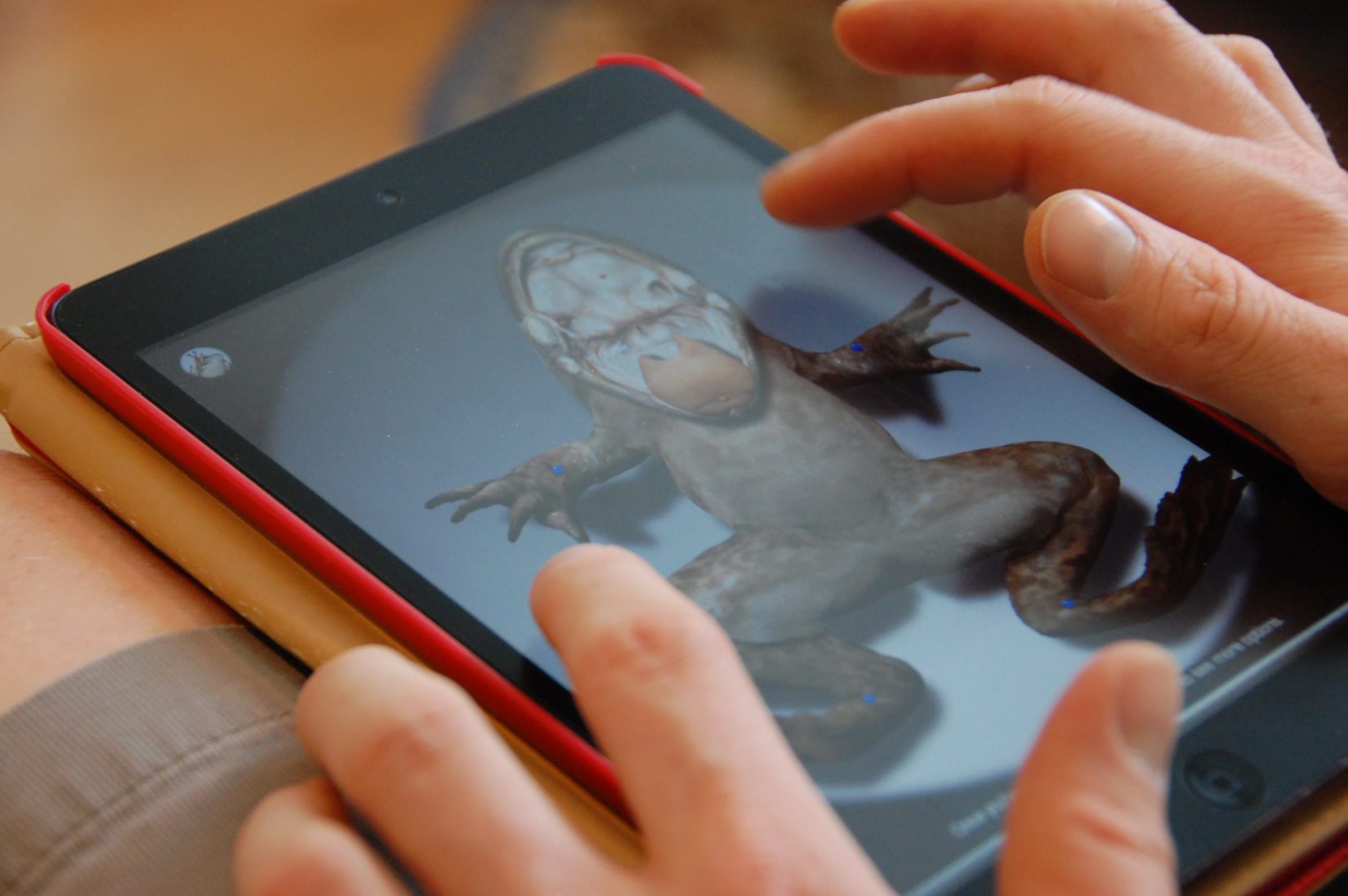 The BC SPCA helps:
Companion animals such as dogs, cats, rabbits, hamsters and gerbils
Farm animals such as goats, sheep, chickens, pigs and horses
Wild animals such as sea otters, birds of prey, skunks, raccoons and squirrels

The BC SPCA is an animal welfare organization committed to protecting and enhancing the lives of animals. The BC SPCA is not a vegan organization. The BC SPCA's focus is preventing cruelty to and promoting the welfare of animals. We picture a world where all animals have the Five Freedoms, which animals need to live good lives.
For farm animals, the BC SPCA enforces existing laws and advocates for improved laws and standards. We also support independent inspections to ensure laws and standards are followed.
The BC SPCA's supporters, volunteers, and staff are united in our concern for animals and our desire to create a better life for animals. We work with people who have a wide range of views. Our shared goal of eliminating animal suffering allows us to make progress. We acknowledge that barriers currently exist to ensuring higher standards for farm animals. These include the affordability and accessibility of higher-welfare foods and plant-based options.
Everyone has the ability to influence the lives of animals through their choices. We celebrate any action any individual takes to prevent suffering. We support consumers who choose higher-welfare foods and plant-based options. We support farmers who change their practices to improve the welfare of animals on their farm. We support the citizen who calls on government for stronger animal welfare standards. We support and empower each person to do what they can to improve the lives of animals.
This approach is reflected in our organizational Food Policy. The policy ensures:
Vegan and vegetarian foods are available, and
If animal products are served at BC SPCA events or meetings, they are higher welfare
This enables all our supporters, volunteers, and staff to eat food that aligns with their values and respects the BC SPCA's commitment to improving the lives of farm animals.
Learn more about the BC SPCA's farm animal advocacy work.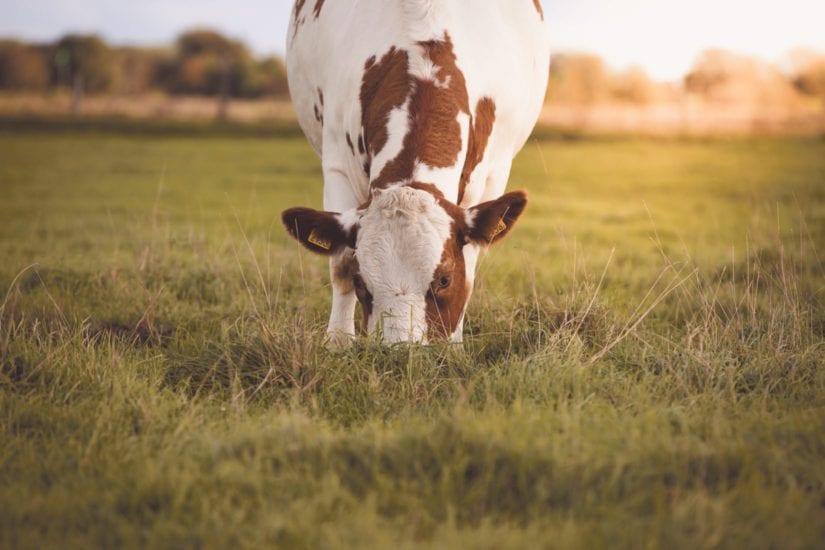 The BC SPCA supports the initiative to establish evidence-based standards and clear expectations for the practice of slaughter without prior stunning. Nonetheless, since slaughter without prior stunning has been scientifically demonstrated to cause unnecessary suffering, the BC SPCA position is that governments should take more substantial action by eliminating the practice in Canada, or at the very least, by requiring immediate post-cut stunning of every animal.
The BC SPCA believes that the methods used to kill any animal must be humane. Read more about the BC SPCA's position on humane killing and farm animal welfare.
Ritual slaughter practices are legally permitted under B.C.'s and Canada's meat processing laws. They are also effectively exempt from prosecution under the B.C. Prevention of Cruelty to Animals Act, as they constitute "reasonable and generally accepted practices."
The BC SPCA participated in the public consultation period held in 2017 to comment on standards for optimizing animal welfare outcomes during slaughter without stunning developed by the Council of Chief Veterinary Officers (CCVO). The BC SPCA was told that our position statement on the issue was considered, and we are pleased that the CCVO worked to address this animal welfare concern. We will continue to fight for stronger standards to prevent suffering of these animals, including pushing for third-party monitoring and inspection.
This is an issue that would be really important for government to hear from you on personally. We suggest writing to the Provincial and Federal Agriculture Ministers and copying in your local MLA and MP. It's always really important that they hear directly from their constituents on these issues.
If you are seeking assistance to spay or neuter your animal, learn about low income spay/neuter programs in B.C.
For immediate short-term help, you can apply for financing through programs such as Petcard.
Our recommendation for a long-term/preventative solution is to look into insurance coverage. With pet health insurance, you'll be able to remove the stress and worry of unexpected medical costs and provide your pet with the best medical care possible, at a low monthly premium.
We sincerely hope you are able to get the assistance you need.