The BC SPCA is the only animal welfare organization that can investigate animal cruelty as established by the Prevention of Cruelty to Animals Act and the Constitution and Bylaws of the Society (PDF). We are guided by our Code of Ethics (PDF).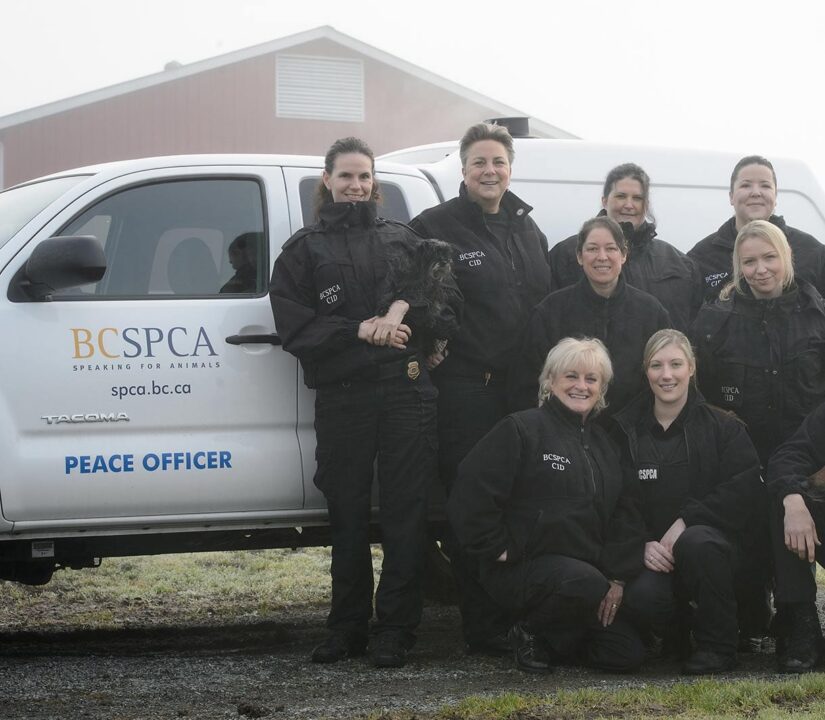 Animal Control agencies enforce city/municipal animal by-laws and, in some cities/municipalities, operate their own animal facilities. By-laws may include stray dogs, leash laws and licensing.
In some BC SPCA animal centres, we are contracted by the city/municipality to enforce the by-laws or kennel stray dogs and/or cats. Contact your local animal centre to determine what services we provide in your community.
Please call the BC SPCA Animal Helpline at 1-855-622-7722 to report animal cruelty.