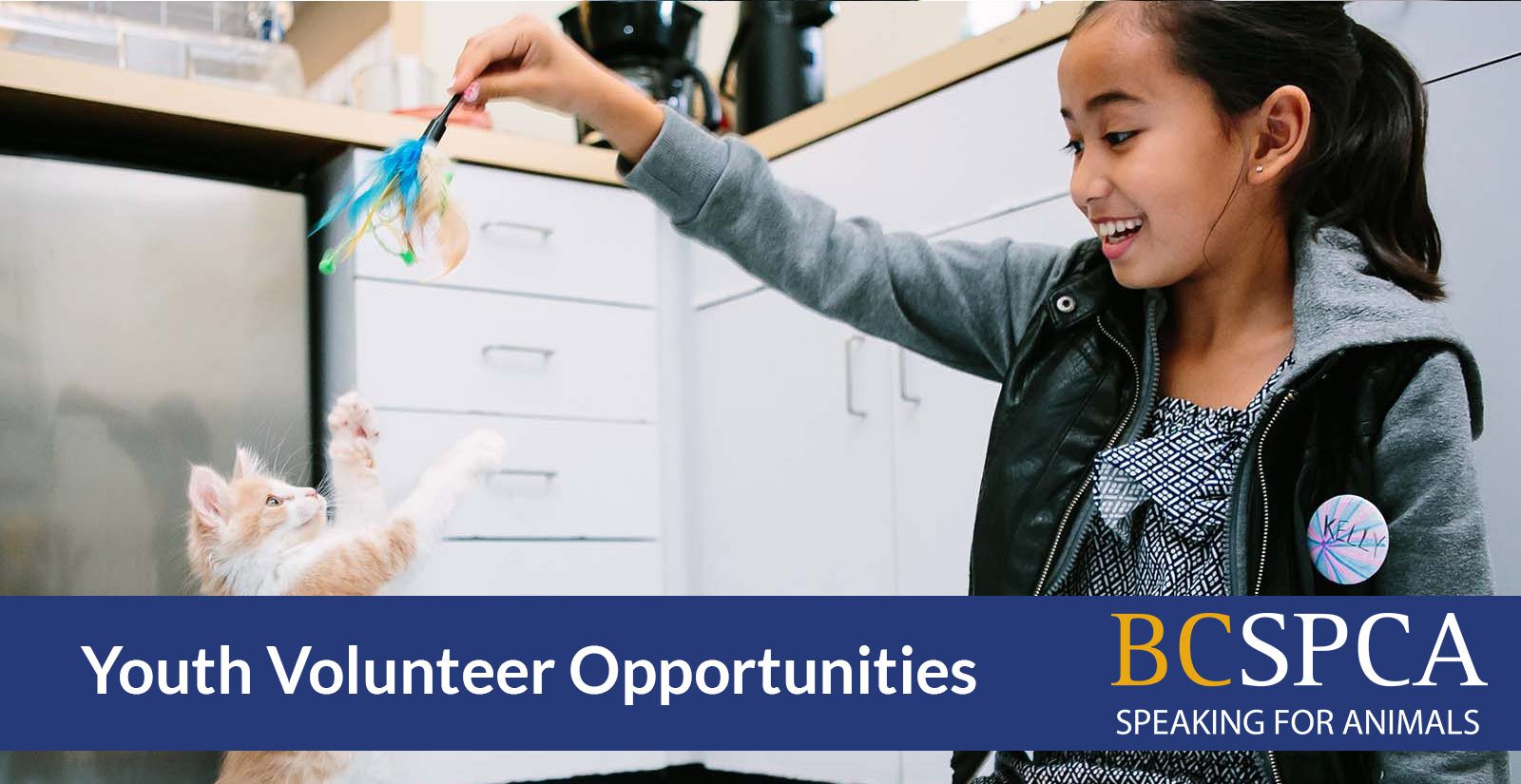 There are lots of ways to get involved!
Youth under the age of 12
While there aren't any volunteer opportunities for those under 12 years of age, there are still lots of ways to get involved, such as Kids Club, summer camps and more! Check it out!
Youth between the ages of 12 – 15
Can volunteer only when accompanied by a parent/guardian (19+ years old)
The parent/guardian must complete the application form and include the youth's name under 'Youth Consents' on the application form.
Please note that not all locations or programs accept volunteers under the age of 16
Youth between the ages of 16 – 18
May volunteer independently at certain animal centres and in certain positions
May complete the online volunteer application on their own
Their parent/guardian (19+ years old) must sign the Volunteer Agreement & Release (which can be found in the application form itself) and upload it to your volunteer application form under consents
To apply:
Through the link below, select the location nearest you on the left-hand side of the screen. Only volunteer positions needing to be filled will be posted there. If the location you are nearest to is not listed, they don't currently have any volunteer opportunities.