Wolf management in B.C.
Wolf experts have criticized the B.C. government's controversial 2014 Wolf Management Plan (PDF) and previous wolf culls in B.C. and Alberta, and now continued predator reduction. These culls lack scientific justification as a wildlife management solution to declining caribou populations, and are unlikely to be humane using aerial methods. The BC SPCA opposes culls that do not meet the seven international consensus principles for ethical wildlife control.
Research in 2020 and 2021 found flaws in analyses for wolf control as a conservation measure for saving caribou, and that restoring disrupted habitat features (e.g., roads and seismic lines for oil and gas), without killing predators, is effective at reducing wolf encounters with caribou.
In fall 2021, the province sought feedback on a five-year approval for continued wolf killing in an attempt to support the recovery of woodland caribou. The cull has already been happening in B.C. since 2015. In January 2022, the results of the engagement survey were released. Not surprisingly, nearly 60% of respondents opposed culling wolves as a measure to protect caribou. The top three recovery actions preferred by respondents were habitat protection, restoration and management. Scientists, concerned citizens, and those associated with environmental/ecosystem protection, eco-tourism, and First Nations or Indigenous stakeholder groups were more likely to oppose culling (65% to 81%) compared to hunters/trappers, guide outfitters, and those associated with resource extraction (66% to 97%).
Unfortunately, B.C. renewed the wolf cull program for another five years despite this clear opposition and a lack of action to protect caribou habitat. Culling wolves won't save caribou – contact your local MLA to voice your opposition to the wolf cull.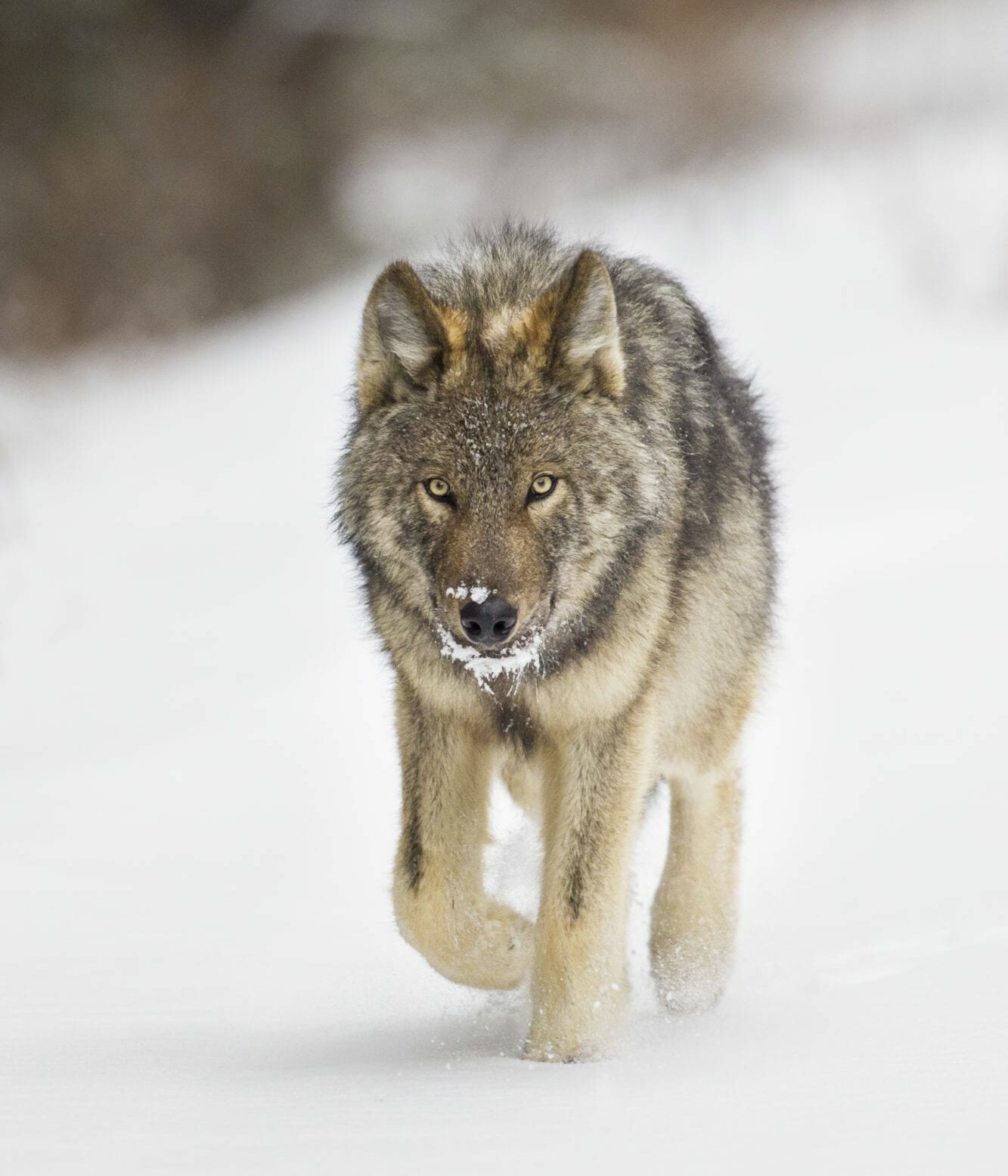 The BC SPCA is opposed to the wolf cull for the following reasons:
The cull isn't based on objective science: Studies supporting the cull are based on modeling using an unbalanced statistical approach – wolf culling and maternal penning treatments explained caribou population recovery no better than habitat alteration or random chance. Culling efforts to date have resulted in few, if any, measurable benefits for caribou.
Habitat recovery and protection are key: Damage and disruption to caribou habitat is the key factor in caribou population decline. Research shows that wolves take advantage of human-caused disturbances to move through caribou habitat. It is possible to modify these disturbances to reduce encounters between caribou and wolves, without killing them.
Killing from helicopters isn't humane:  Although the AVMA recognizes that gunshot is acceptable for killing free-ranging wildlife, this is under the condition that the bullet targets the brain, noting placements to the heart or neck are challenging for accuracy and a humane death. Even by the most skilled shooters, this is challenging to achieve, and causes excessive stress during the chase. There is also no way to confirm death was quick and painless. Culling can also fracture pack social structures and create an ecological imbalance for other species in the area. Pacific Wild is currently engaged in a legal hearing challenging the lawfulness of this method.
The cull conflicts with Indigenous traditional values: The Union of BC Indian Chiefs (UBCIC) has called for an end to the wolf cull program immediately, stating that "[Wolves] are a sacred species that Indigenous peoples have coexisted with since time immemorial. (..) Habitat destruction, not wolves, are responsible for the decline in caribou species."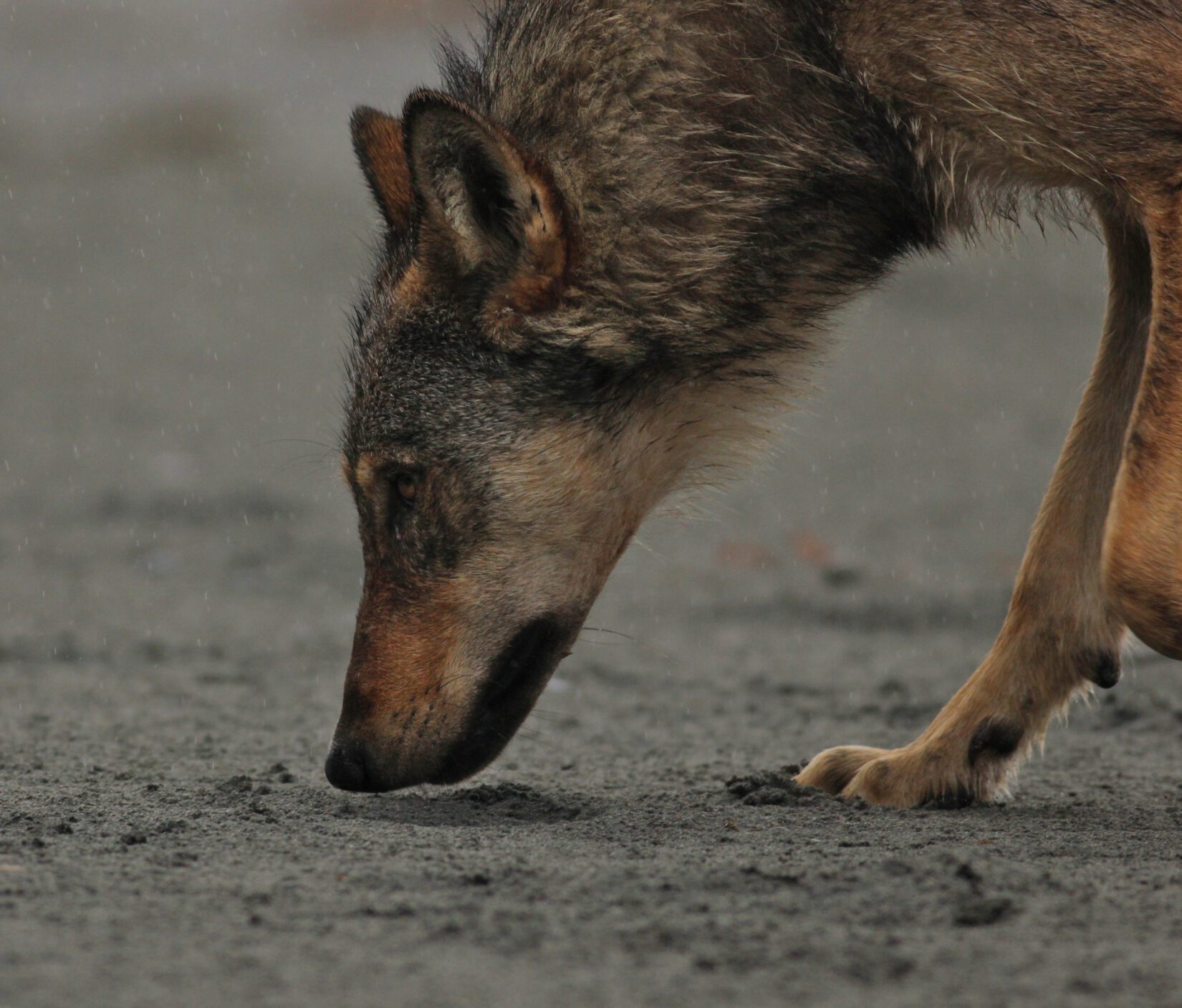 Killing wolves to save caribou?
There is little evidence that removing all wolves in the area will allow the caribou population to recover and stabilize. These intensive carnivore removals have the potential to cause severe and disruptive trophic effects.
Dr. Dubois co-authored a 2013 study in B.C. (PDF) that found a majority of wildlife professionals and the general public did not agree that killing one species to save another (even if endangered) was ethical. This strategy does not solve the problem when habitat is at risk. Without reducing habitat fragmentation and human disturbance, the damage may already be irreversible.
Proposed ban on the use of strychnine and other poisons to kill wolves
The federal government's Pest Management Regulatory Agency conducted a consultation in 2019 on the use of three poisons for large vertebrate predators, like wolves. The BC SPCA submitted a response (PDF) supporting the inclusion of humaneness as a criteria for evaluating product approval. Despite significant feedback, Health Canada decided humaneness was not to be included in assessments.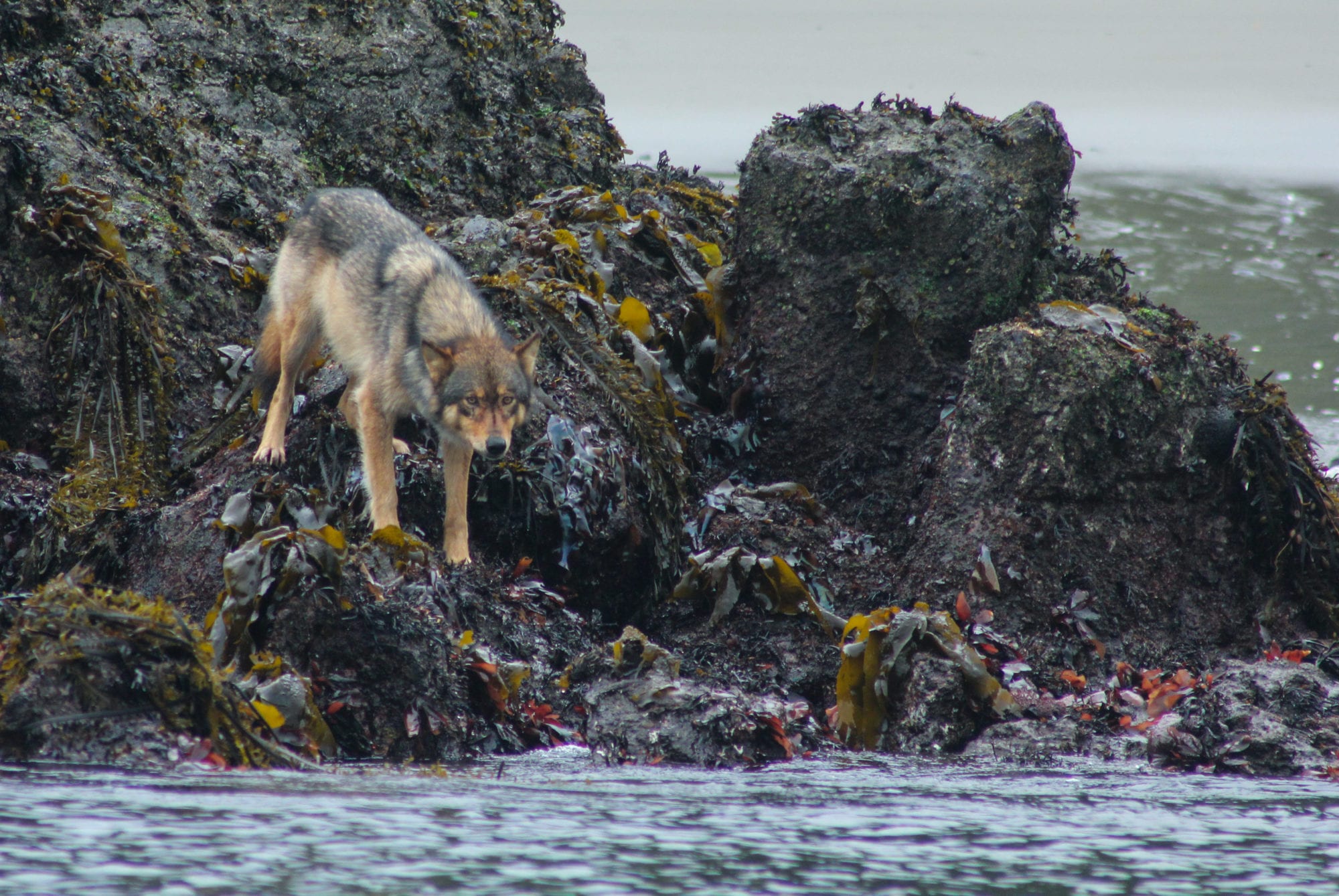 Health Canada responded that in 2021, they would initiate a re-evaluation of strychnine, Compound 1080 (sodium monofluoroacetate), and sodium cyanide as a cluster, and will include humaneness in this re-evaluation. These poisons are widely acknowledged as inhumane, and result in the poisoning and death of non-target animals.
In early 2021, the BC SPCA asked the Canadian public to sign the federal e-petition 3047 to end the use of strychnine, Compound 1080, and sodium cyanide for killing wolves, bears, coyotes, and other large vertebrates. The petition received 8,929 signatures from Canadians across the country to call on the federal government to ensure wolves, coyotes, and bears are protected from inhumane deaths. The petition was read in the House of Commons in May 2021. The use of sodium cyanide will not be permitted as of December 31, 2021, as this product has been cancelled by the manufacturer. The use of strychnine and Compound 1080 is still awaiting re-evaluation and final decision from Health Canada.
Other ways to help
Sign Pacific Wild's petition to save B.C. wolves
Read reasons to oppose B.C.'s wolf cull from Raincoast Conservation Foundation
Support our allies working on the ground to protect B.C. wolves like Pacific Wild, Raincoast Conservation Foundation and Wolf Awareness