B.C.'s housing crisis is a crisis for pets too.
With vacancy rates among the lowest in the country, finding a safe and affordable place to live in B.C. is a challenge — and, because of widespread pet restrictions, even more so if you happen to have pets, as more than half of British Columbians do. As a result, many people are compelled to give up their pets — their family members — because the alternative is homelessness.
The BC SPCA sees the issue firsthand, as these animals enter our shelters by the hundreds each year. In fact, a lack of pet-friendly housing is the primary reason that healthy, loved adult pets are surrendered to us — more than 11,000 since 2014.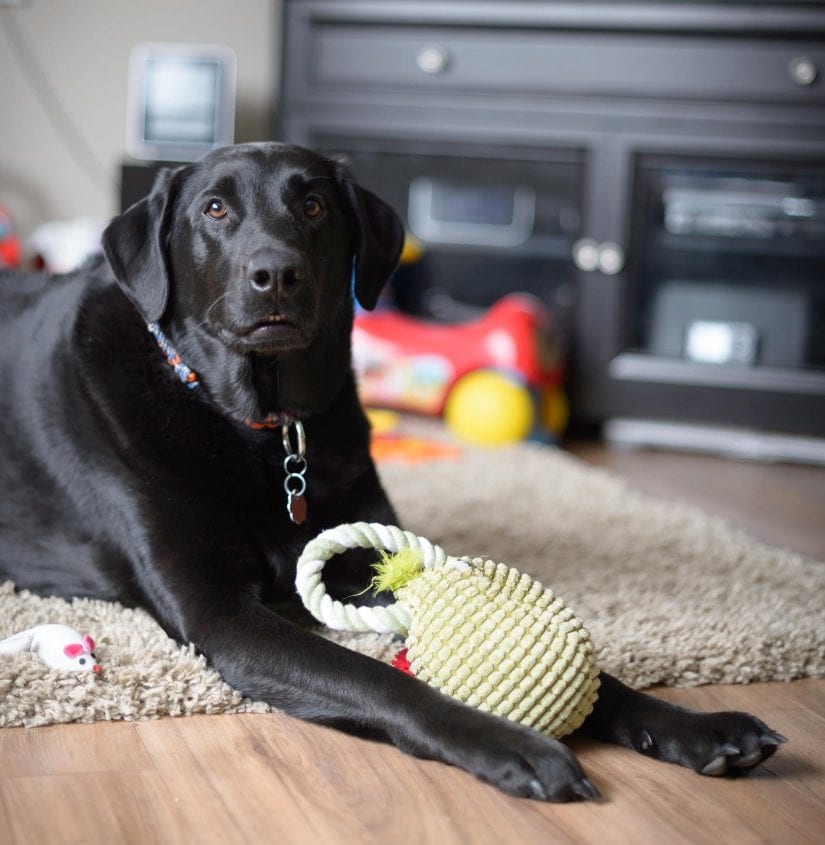 Did you know?
Pet restrictions affect some people more than others, particularly those on low incomes. Rent for pet-friendly places tends to cost more, and provincial legislation allows for a one-time pet deposit of half of one month's rent (in addition to a security deposit). It also takes low-income pet owners longer to find housing than pet owners in higher income brackets.
When it comes to housing, renters compromise on factors such as location, size, condition, safety and basic amenities in order to keep their pets.
Roughly two-thirds of British Columbians, including landlords, want the provincial government to create policies right now to improve the availability and affordability of pet-friendly housing.*
*Stratcom poll conducted for the BC SPCA July 14-22, 2022 (n=1,000, margin of error +/-3.5%, 19 times out of 20)
Not just an animal issue
Pet-friendly housing is more than just an animal welfare issue. Research is clear that the bond we have with our pets enhances our physical, mental and emotional well-being. Pets help to:
Alleviate stress
Improve our mood
Fight depression
Make us feel less lonely and isolated
Encourage activity and improve our physical fitness
Facilitate our healing and resiliency
Enhance our social connections and communication with others
Create a sense of community
In light of the mental health crisis that is also evident today, animals are playing an even more significant role in people's lives.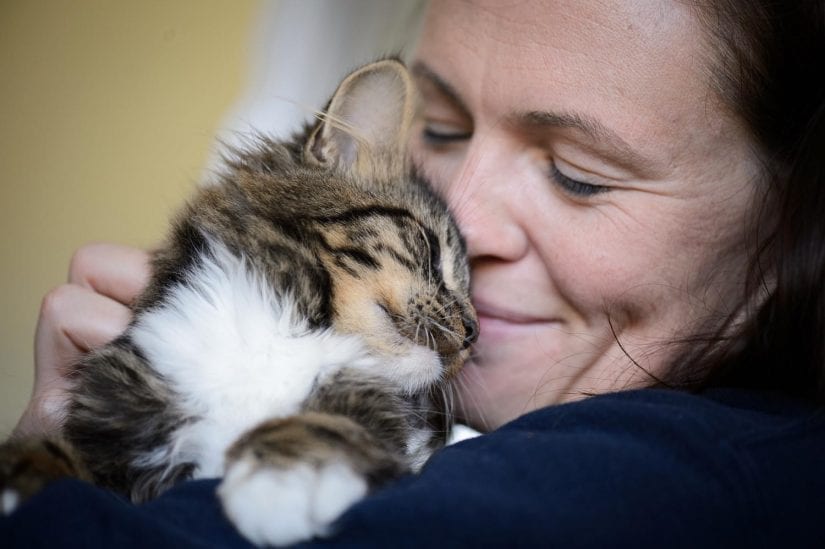 Taking action on pet-friendly housing
The BC SPCA has long been concerned about the lack of pet-friendly housing in the province.
In 2018, a provincial task force was established to review the Residential Tenancy Act and come up with recommendations to modernize B.C.'s tenancy laws. The BC SPCA made a submission (PDF) along with numerous other stakeholders. Ultimately, however, the Rental Housing Task Force chose not to recommend removing the pet-restrictive language from the Act.
Despite this decision, the BC SPCA remains committed to reducing barriers for people seeking pet-friendly housing across the province.
Recently, we supported a resolution to the Union of BC Municipalities (PDF) that calls for the provincial government to:
Consider pet-friendly housing in the BC Housing Strategy update and to work with stakeholders (including but not limited to landlord's and tenant's associations, animal welfare organizations, public health, mental health and seniors organizations, and poverty reduction and homelessness advocates) to find cooperative solutions to increase the availability and affordability of pet-friendly housing for all British Columbians while providing appropriate protections and mechanisms of compensation for landlords
The resolution was endorsed at the 2023 UBCM convention, and the Select Standing Committee on Finance and Government Services made a similar recommendation in its Report on the Budget 2024 Consultation (PDF). The BC SPCA is eagerly awaiting a response from the provincial government.
Want to help? You can voice your support to government and landlords on the need for more pet-friendly housing in B.C. by taking our pledge.
Want to stay updated on this and other important animal welfare issues? Sign up for our Action Alert newsletters!
Resources for pet owners and housing providers
Below are three guides to assist pet owners, property owners and managers, and stratas in finding or providing pet-friendly housing.
1. Want to rent with a pet?
Our renter's guide (PDF) has a template for pet resumes (a document that tells people more about your pets), sample rental agreements and answers to your frequently asked questions about renting with pets.
Pairing these tools with friendly, open communication with potential landlords or stratas can help you find a home for your whole furry family.
2. Do you own or manage a rental property?
Download our sample rental agreement (PDF) and learn about the benefits of making your properties more available to people with pets.
3. Are you on a strata council?
Our strata council guide (PDF) contains sample pet policies, pet registration forms and more.