There is a shortage of pet-friendly housing in B.C. Renting with pets and even purchasing property that accommodates dogs or cats can be challenging.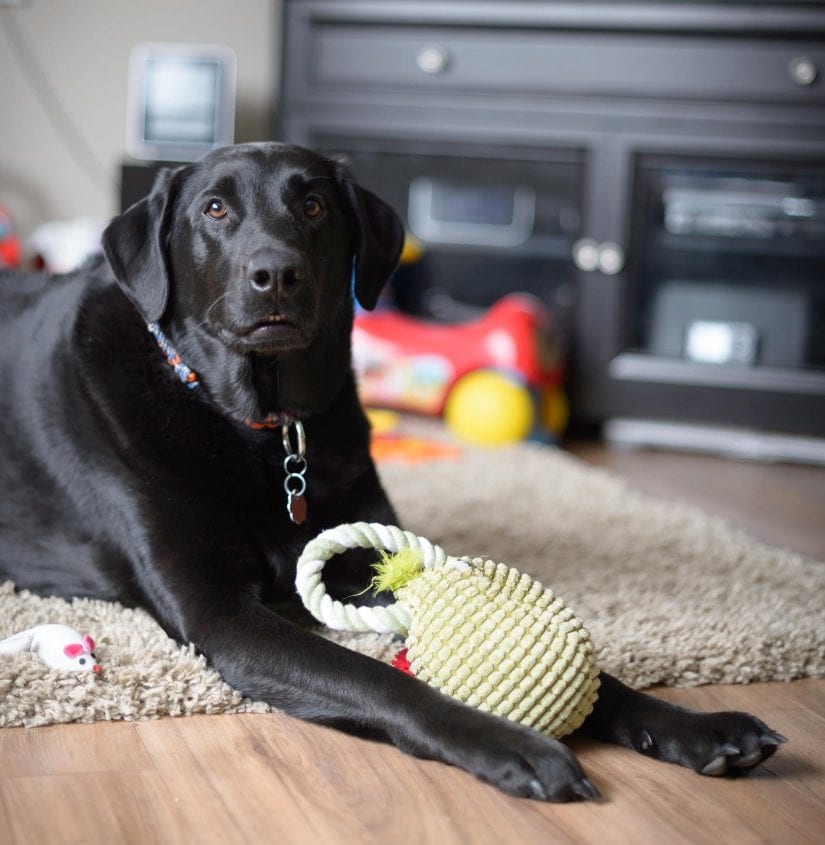 Resources for pet owners and housing providers
Below are three guides to assist pet owners, property owners and managers, and stratas in finding or providing pet-friendly housing.
1. Want to rent with a pet?
Our renter's guide (PDF) has a template for pet resumes (a document that tells people more about your pets), sample rental agreements and answers to your frequently asked questions about renting with pets.
Pairing these tools with friendly, open communication with potential landlords or stratas can help you find a home for your whole furry family.
2. Do you own or manage a rental property?
Download our sample rental agreement (PDF) and learn about the benefits of making your properties more available to people with pets.
3. Are you on a strata council?
Our strata council guide (PDF) contains sample pet policies, pet registration forms and more.
Taking action on pet-friendly housing
In 2018, a provincial task force was established to review the Residential Tenancy Act and come up with recommendations to modernize B.C.'s tenancy laws. The BC SPCA made a submission (PDF) along with numerous other stakeholders. Ultimately, however, the Rental Housing Task Force chose not to recommend removing the pet-restrictive language from the Act.
Despite this decision, the BC SPCA remains committed to reducing barriers for people seeking pet-friendly housing across the province.
Want to help? Take the actions below to raise awareness about the importance of keeping people and their pets together through more inclusive housing policies.
1. Share the message
Help spread the message that pet-friendly apartments, houses and rentals are a great idea by sharing this infographic on your social media page.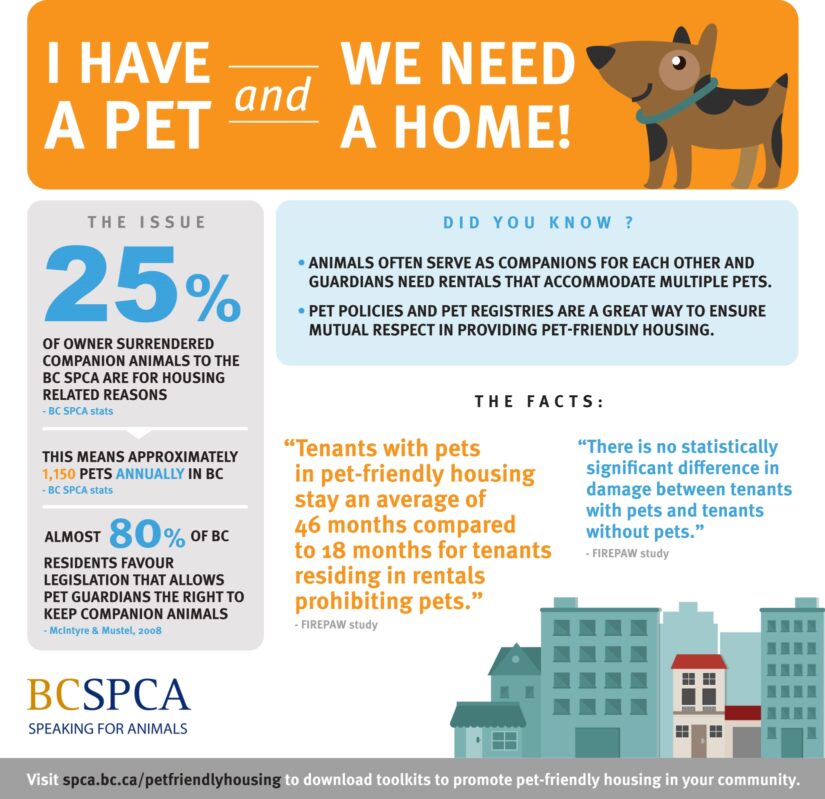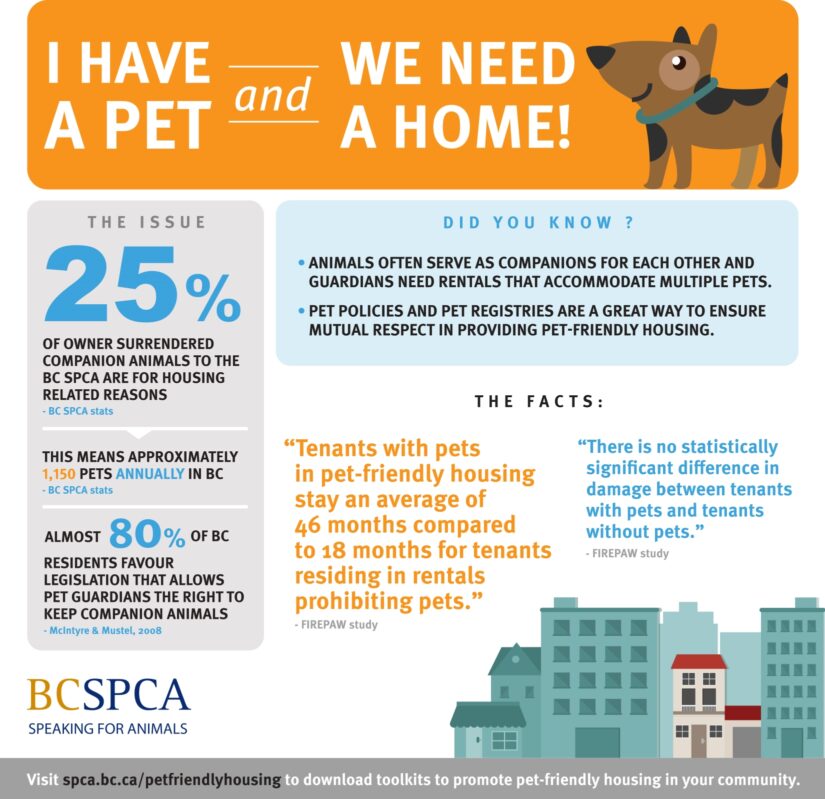 2. Take the pledge
You can voice your support to government and landlords on the need for more pet-friendly housing in B.C. by taking our pledge.