Looking for pet-friendly housing?
There's a shortage of pet-friendly housing in B.C. Renting with pets and even buying property that accommodates dogs or cats can be challenging.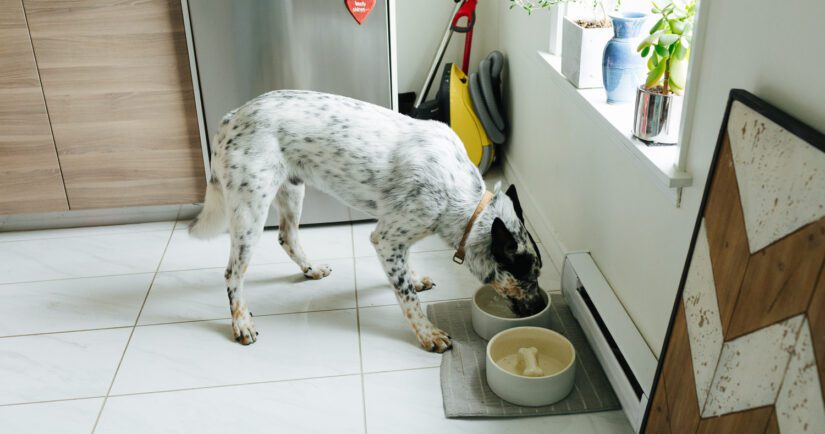 Resources for pet owners looking for housing
These three guides offer resources and assistance for pet owners, property owners/managers and stratas:
1.) Want to rent with a pet?
This guide (PDF) has a template for pet resumes (a document that lists certifications, like completed training classes, and qualities, like being quiet, that might be attractive for a landlord), sample rental agreements and answers to your frequently asked questions about renting with pets.
2.) Do you own or manage a rental property?
Download our sample rental agreement (PDF) and learn about the benefits of making your properties more available to people renting with animals.
3.) Are you on a strata council?
Download our strata council guide (PDF) to get sample pet policies, animal registration forms and more.
---
Share the message!
Help spread the message that pet-friendly apartments, houses and rentals are a great idea by sharing this infographic on your social media page.
Finding a dog-friendly apartment or a cat-friendly condo can be a challenge. Pairing these tools with friendly, open communication with potential landlords or stratas can help you find a home for your whole furry family.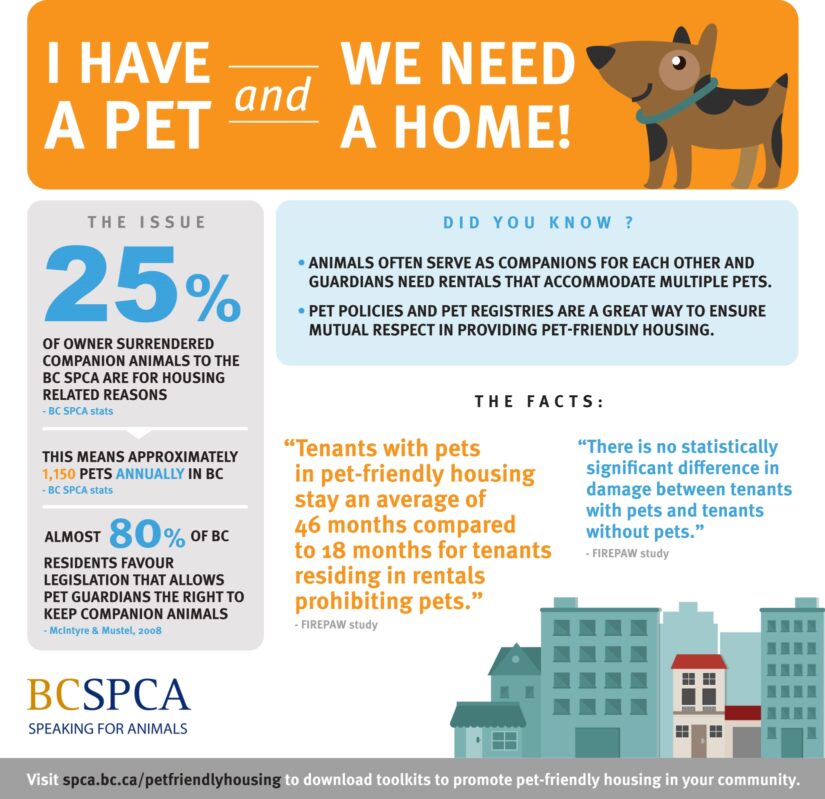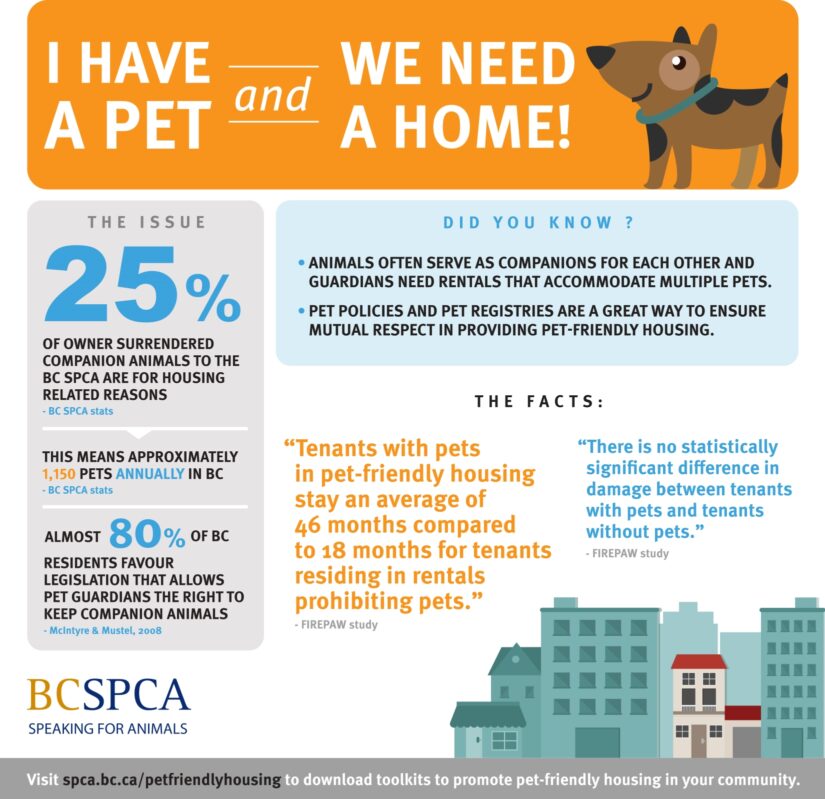 ---
To take action on affordable housing, head to our pet-friendly housing pledge and show your support.