Worried about an animal you see tied up or living outdoors? It's important to remember that people keep their animals outside for a variety of reasons and may not be aware of the risks.
Animals tied up or living outdoors may:
Feel afraid, anxious or frustrated, which can trigger aggression
Become tangled or choked
Get attacked by wildlife or roaming dogs
Lack adequate food, water or shelter
Have health issues from untreated ticks, fleas, worms, injuries or diseases
Get into traffic and be hit by a car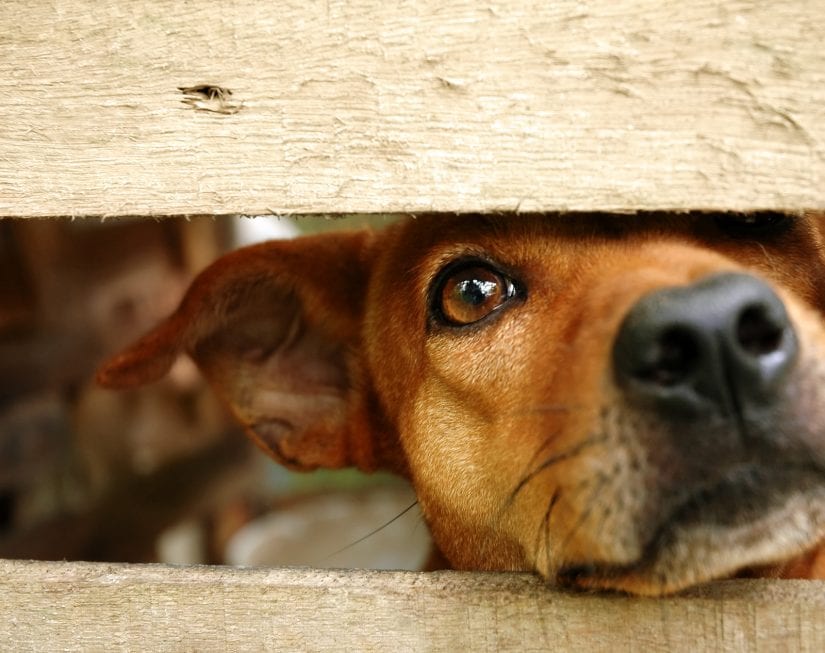 Helping tethered and outdoor animals
Not all animals who are tethered or spend most of their time outdoors have poor welfare. However, there are some risks to being kept this way. Here are some actions you can take to help:
Talk to the animal's owner. Have a kind and open conversation about why the animal is living outside. Consider sharing our transition tips for outdoor dogs and the benefits of keeping a cat indoors.
Find out whether your municipality has bylaws that protect outdoor dogs. If not, write to your local elected officials and ask them to adopt the tethering provisions from the BC SPCA's model animal bylaws.
Learn more about what 'distress' is when it comes to outdoor animals. If you think the animal is in distress, you can call the BC SPCA Animal Helpline at 1-855-622-7722. A BC SPCA Animal Protection Officer will follow up on the complaint to check on the animal and speak to the owner.