Help your students gain a deeper understanding of their place in the world by exploring the connections that exist between animals, humans and the environment.
Our resources have been specially designed by our Humane Education team to teach students important lessons about animal welfare, and to help students build empathy for all living things. All lessons include BC Ministry of Education core competencies and content met for each activity.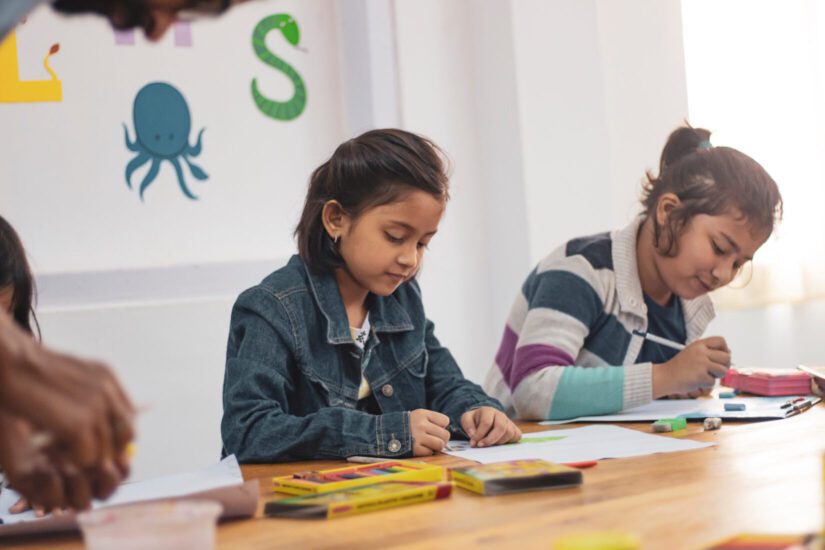 ---
---
Presentations
Invite the BC SPCA into your classroom for a presentation! Students will learn from a BC SPCA humane educator who will explore important animal welfare issues together with your class. You will also be given access to lessons to be done before and after the presentation that include the core competencies and content met for each activity.
This school year, all our presentations will be available virtually. In-person presentations will also be available in select locations.
We offer both one and three-session options for many of our presentations. Our three-session presentations are designed to inspire students to use the information from the first two sessions to create an inquiry project. The third session is intended to be an opportunity for the students to share their projects with the presenter. Your presenter will discuss this with you when booking.
View our full list of school presentations (PDF). You can find trailers for each of our presentations below!
If you would like to learn more, please email education@spca.bc.ca.
Presentation trailers
KINDNESS COUNTS:
BITE FREE:
YOU CAN MAKE A DIFFERENCE:
MAKING THE RIGHT CHOICE:
CAT TALES:
THE FARM FOOD CONNECTION:
INCLUDING ANIMALS IN SOCIAL JUSTICE:
---
Class Lessons & Activities 
Ready-to-use activities for your class! Designed to meet the B.C. Provincial core competencies which are included with each activity, these engaging animal-themed activities for students also contain links to additional resources, plus curricular links for educators to explore.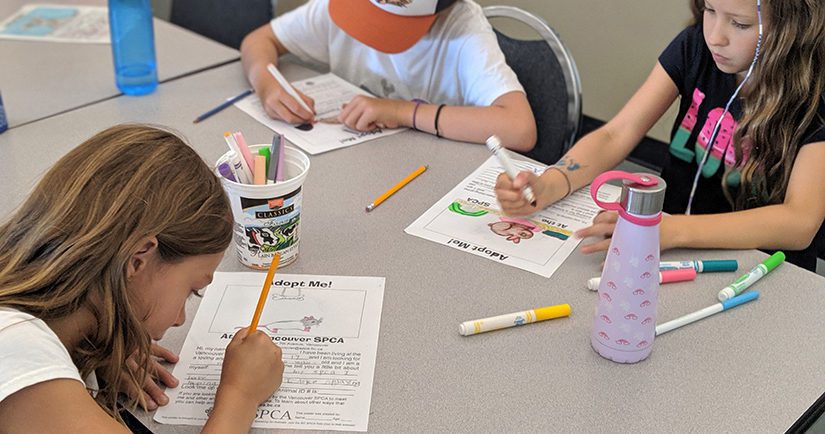 Kindergarten to Grade 2:
Grades 3 to 5:
Grades 6 to 9
---
Presentations for Girl Guides/Scouts
Our A Look inside the BC SPCA presentation includes a brief introduction to the work of the BC SPCA, information on the basic needs of all animals and a virtual tour of one of our branches. It is available for all levels of guiding groups and will complement the theme badges in Take Action and Connect and Question.
All accompanying activities have been carefully selected to be engaging and appropriate for each age level. Some activities connect directly to Girl Guide programming, and other supplemental activities will be provided to help keep the discussions going.
We also offer a dog bite safety presentation, Bite Free, for guiding groups, with accompanying materials. This is the same presentation we do in school classrooms. View our video trailer above for more information.
To learn more, please email education@spca.bc.ca.