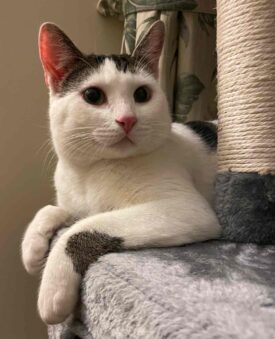 On January 13, 2021, Dumpling was surrendered to the BC SPCA North Cariboo Community Animal Centre, he was a year and a half old at the time. He was healthy but still intact and had no identification. We remedied both these issues right away.
Dumpling had a great personality, inviting attention even at his veterinary examination. To get better exposure to potential new families, he was taken by our Drive for Lives team to the BC SPCA West Vancouver Community Animal Centre where he quickly captured the heart of a new guardian.
Here is an update on Dumpling's new life, from the new mom who took him home on January 26, 2021:
Sweet and handsome Dumpling is the life of the party! He is very active and curious about everything.
He loves to explore the whole house by running up and down the stairs and playing with his numerous toys.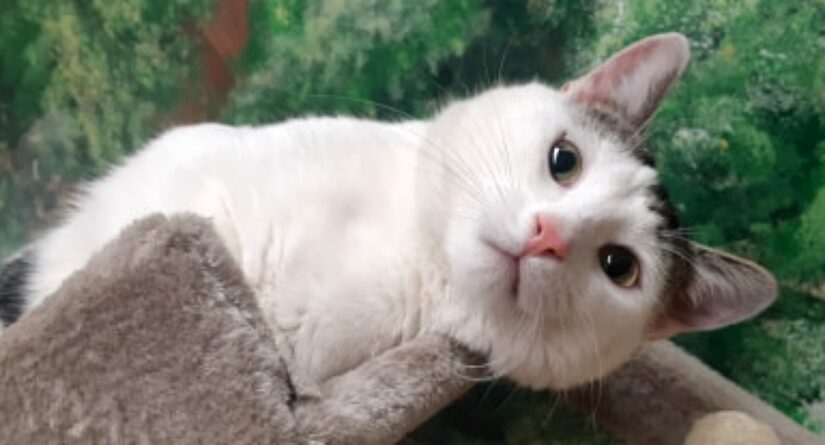 He especially loves to sit or nap in his cat tree and watch all the birds that visit outside the window.
Dumpling absolutely cannot say no to food or treats! Often he is found laying near where his food is stored and will give me his "cute face," which is absolutely adorable and I can't resist…most days.
Dumpling has changed my life in so many ways. He is by my side at all times. Even when I'm working, he'll be perched on my table.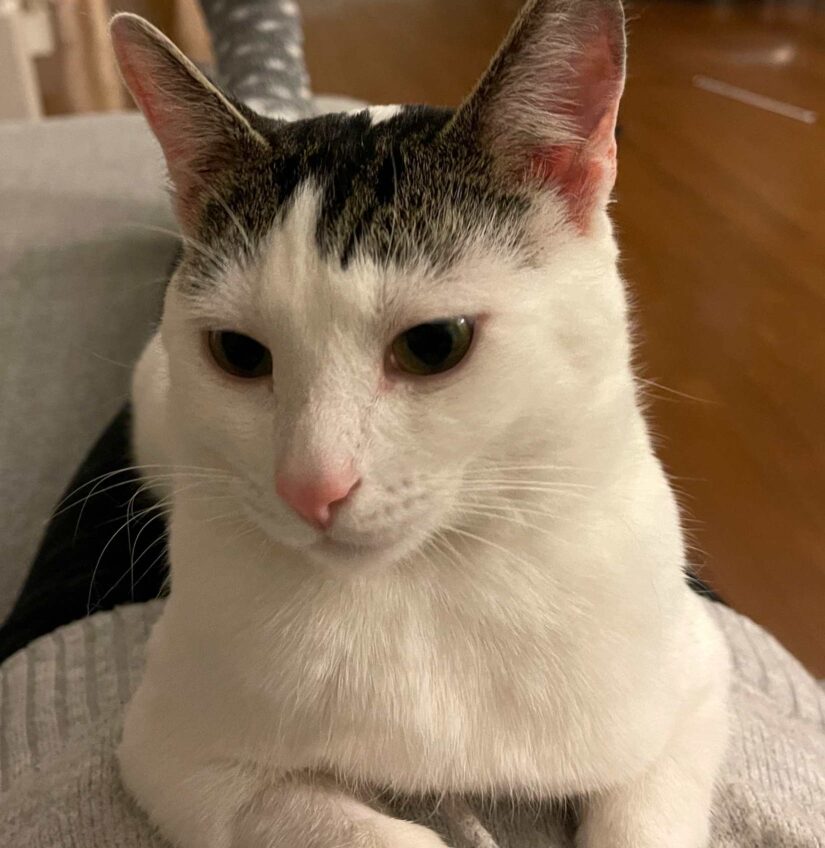 We take naps together, we play together, we watch TV together, we are inseparable.
Dumpling loves to lay on my stomach and I pet him while he gives me the biggest purrs. I put him to bed every night and we spend time cuddling before he falls asleep dreaming about his next meal.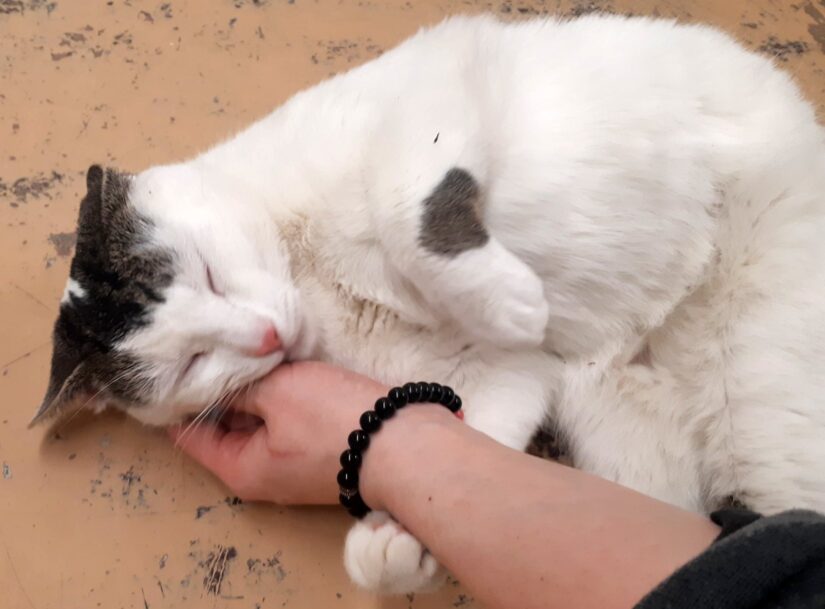 Dumpling is not only my best friend, but he's my son and as much as I've changed his life, he has changed mine 'furever'. I honestly can't imagine my life without my Dumpling by my side.
Thank you for changing Dumpling's life by making the decision to adopt. It is wonderful to see Dumpling enjoying life and know that he finally found his 'purr-son'.
Have you adopted an animal from the BC SPCA and want to share your joy with others? Submit your adoption story!