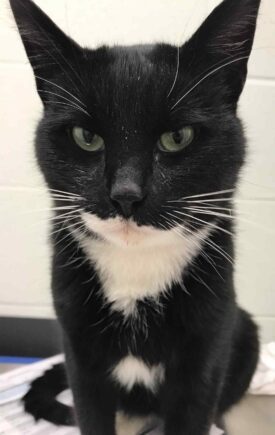 This young feline had quite a journey before he found his forever home.
Catsanova was a skinny, sick boy when he was brought to us on November 5, 2019 by a Good Samaritan. He'd been found wandering around the airport in Peace River.
Presumably a stray for his two years of life, he'd been struggling with a bacterial infection that had him vomiting, not eating and wasting away and as an intact male, likely contributing to the cat overpopulation problem in the province.
Within our care he received weeks of medications and watchful attention with one of our foster families until he was strong enough to be neutered and readied for adoption. Next he was transferred by our Drive for Lives program to a shelter where he would have a better chance for adoption.
Through it all, Catsanova kept a social, friendly nature. This same nature shone through when, on December 17, 2019, his unsuspecting new family walked into the BC SPCA Burnaby Branch.
Several months later, Catsanova's family wrote to let us know how he's doing.
A few months after our previous kitty passed away unexpectedly we decided to go to the BC SPCA and start thinking about adopting another cat, although we weren't sure if we were ready yet.
We were actually going to meet a different senior cat I saw on the website but Catsanova had other plans.
As soon as we walked in to see the cats he chose us and was reaching out of his cage meowing for us to come see him. He was purring so much and drooling out of happiness when we held him and we fell in love.
We took the night to talk about it and he came home with us the next morning.
He adjusted to living with us right away, walking around like he owned the place and sleeping on our laps or between us on the couch, making sure to always be touching us.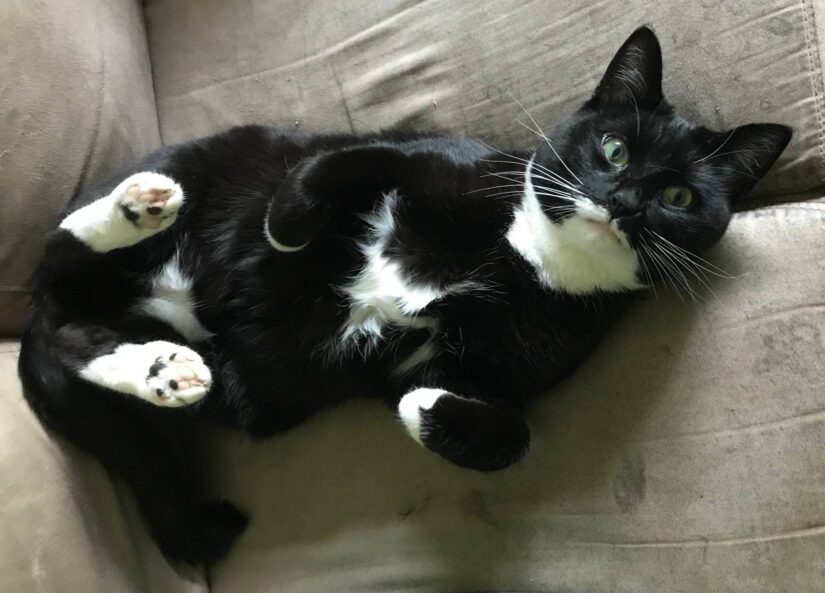 Catsanova had quite a bit of separation anxiety when we would go to work so we decided to adopt him a friend.
Now Catsanova and his new adopted cat brother, Nigel, love watching birds out the window and running around the house as fast as they can while we're at work.
Catsanova also loves going out for walks on his leash and laying out in the yard with me. Honestly, I don't think anyone loves a beautiful summer's day quite like Catsanova.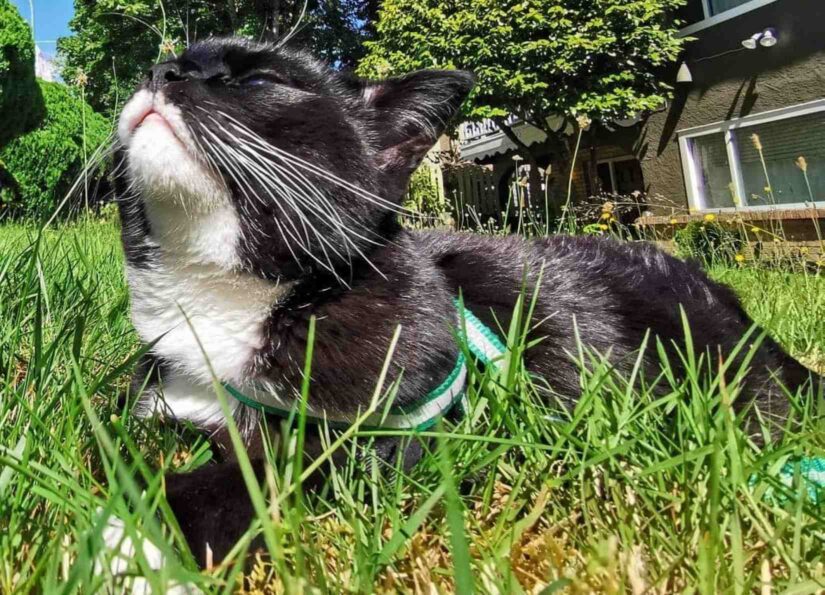 I don't remember what life was like without this beautiful, silly, loving boy and I'm so grateful we walked into the BC SPCA that day.
Can an outdoor cat ever be happy as an indoor cat? We get asked that from time to time. As Catsanova's family, you've done a wonderful job of answering that question with a resounding yes!
Thank you for making adoption your first option when you decided to expand your family with both Catsanova and Nigel. They clearly have wonderful lives.
Have you adopted an animal from the BC SPCA and want to share your joy with others? Submit your adoption story!