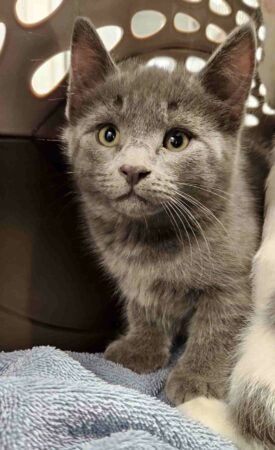 This adorable munchkin is Pixel. Pixel and his seven siblings were surrendered as an unwanted litter to the BC SPCA Williams Lake Community Animal Centre in February of 2023. They were nine weeks old.
Once in our care they were spayed or neutered, cleared of parasites and other health issues and matched with good homes. Our Drive for Lives program took them to the BC SPCA Tri-Cities Education & Adoption Centre where they found a bigger base of potential adopters.
Irresistible Pixel wasn't in the shelter for long — he was adopted into his forever home on February 23, 2023. Hear how he's doing now:
"We had been looking for a grey kitten and lo and behold Pixel appeared on the BC SPCA adoption website. We went the next day to see him and fell in love at first sight.
Pixel is a rambunctious kitten who loves to play in the forts we make him out of cardboard boxes, loves to chase us around the house and is already playing fetch, when he feels like it, of course.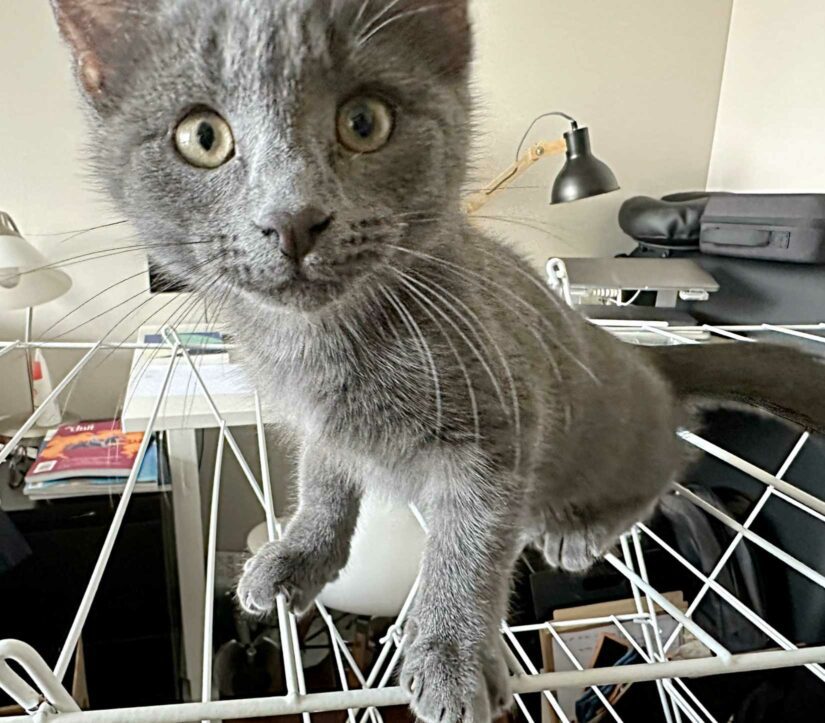 When he doesn't have the zoomies he enjoys chin rubs, belly rubs and chilling on his windowsill cat bed watching the birds fly by.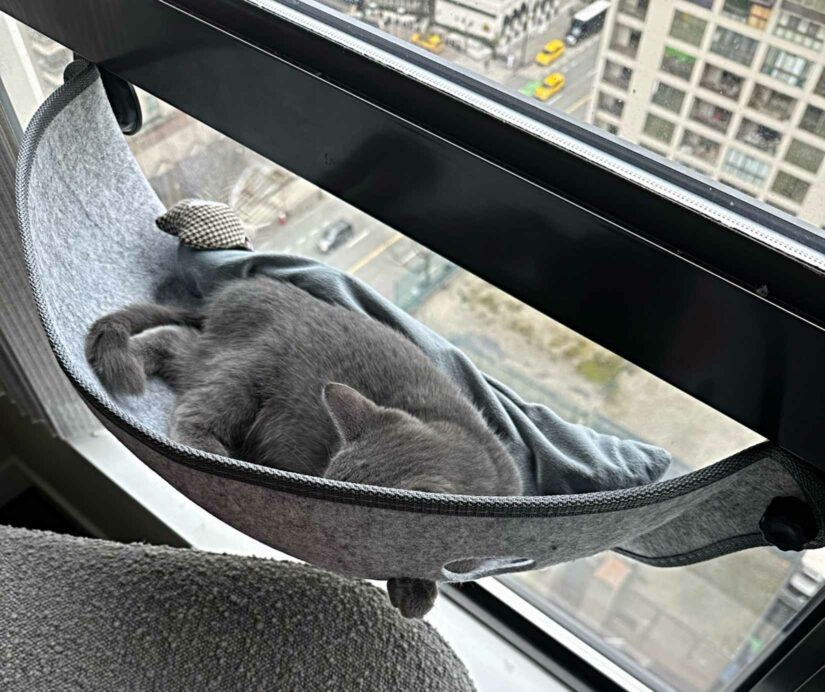 The adoption process was a breeze and the BC SPCA helped us navigate his first bout of sickness the day after we brought him home with some free dietary cat foods to help get Pixel back on track.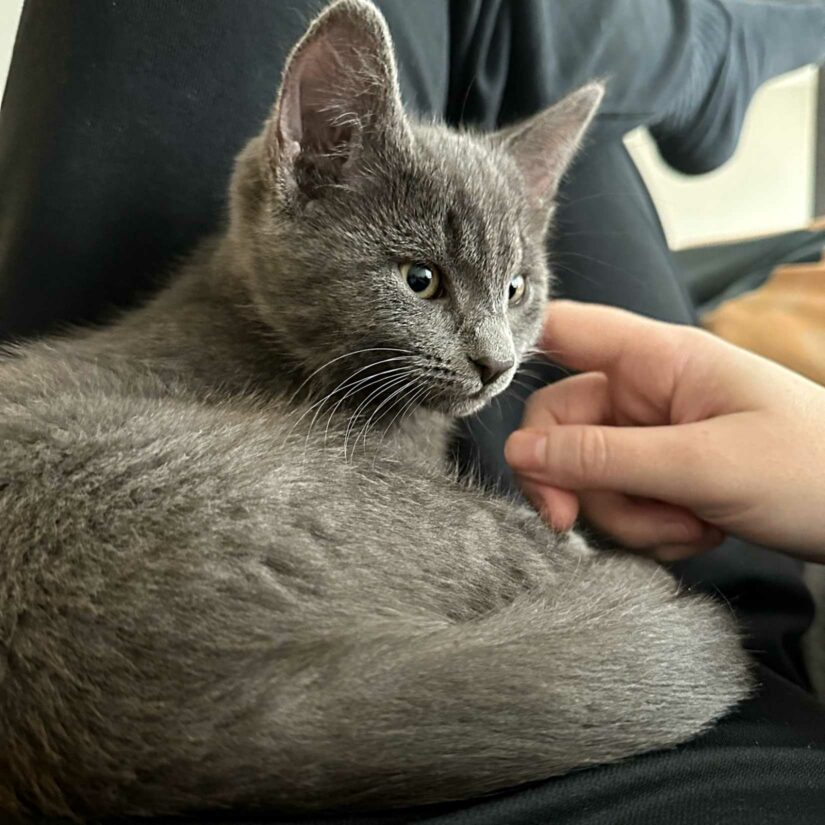 He has brought so much joy to our household already and we are so happy we decided to adopt him."
Pixel looks pretty happy you adopted him, too. Thanks to the path that led him to your safe and loving home, this little angel will never have to know how hard his life might have been.
Thank you for choosing to adopt. We trust you will share many wonderful years together.
Have you adopted an animal from the BC SPCA and want to share your joy with others? Submit your adoption story!
Resources for cat guardians
How do I know if my cat loves me?