Who is this stunning beauty, you ask?
Formerly known as Loki, Onyx is a gal who moved around a bit before she found her perfect home.
Born in the spring of 2013, Onyx lived with her brother for the first four years of her life. In 2017, she was surrendered to the BC SPCA Victoria Branch and adopted out alone after spending three weeks at the shelter. A year later she was returned due to allergies in her new family.
As a result, Onyx was suffering from signs of stress and needed some time in one of our caring foster homes before she was ready to be adopted again.
It's so important when you're adopting an animal companion to make the right match. On April 30, 2018, Onyx finally found the home where she was meant to be.
Two years later, we received this happy update on Onyx from her forever guardian.
I came to Canada in 2017 as an international student. I thought I would survive all by myself, but after five months, I got into depression. I suffered from chronic loneliness. I knew I needed somebody to hold and to come home to.
Finally, I decided to visit the BC SPCA in Victoria to see all the adoptable cats and there I saw Onyx.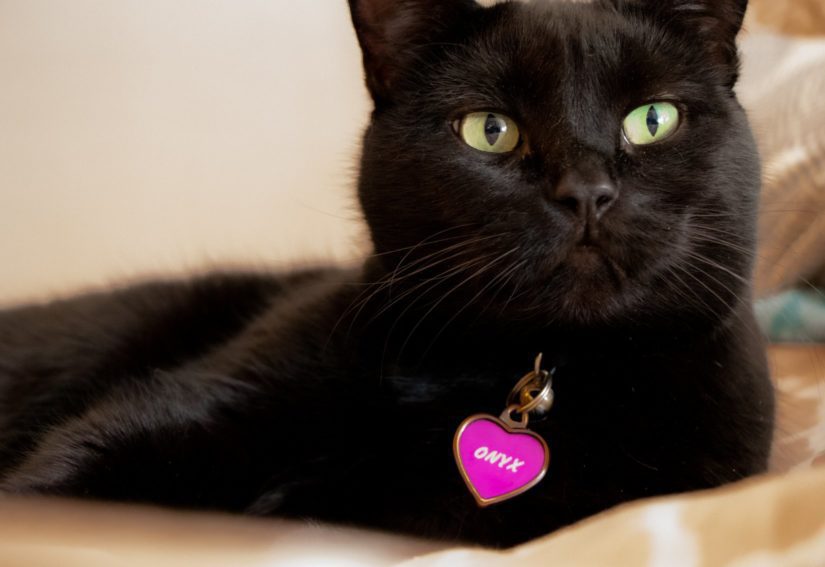 She and I looked at each other. I spent two minutes with her and I felt this strong urge to bring her home. It was love at first sight.
I was told by the receptionist that Onyx's home kept changing and as a result, she had trust issues. I knew it might not be easy to make her comfortable at her new home but I was ready to go the extra mile to make her believe that this would be her last home.
The first ten days weren't easy at all. She kept hiding under the bed and she hardly ate her food.
But I kept talking to her and singing to her all the time and proved myself lunatic to my roommates.
I tried many things but finally, I was able to earn her trust. On the eleventh day, she came to me and licked my nose, and tears rolled down my cheeks.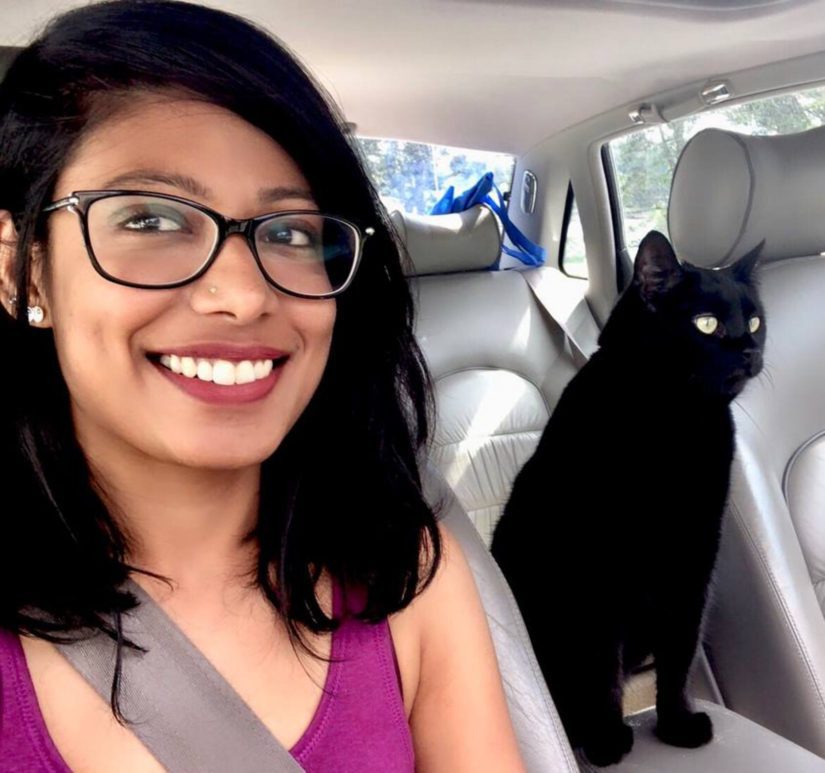 It's been almost two years since I brought Onyx home and since that day we have been inseparable. She loves snuggles and kisses. She loves going for a walk, which surprises all my neighbours.
Onyx has always been there for me through good and bad times and I couldn't be more grateful to her for making me so happy in Canada, despite being so far away from my own family.
I wanted to give her a home, but the way I look at it, she became my home instead.
What a beautiful pair you make. And what better name could you have given your kitty, after black onyx, a stone known in the metaphysical world for its magical healing properties. And healed you it seems she has, as you have healed her.
Thank you so much for choosing adoption as your first option. And thank you for keeping your indoor/outdoor girl safe, by accompanying her on her outings. May you and your best buddy remain inseparable for many years to come.
Have you adopted an animal from the BC SPCA and want to share your joy with others? Submit your adoption story!