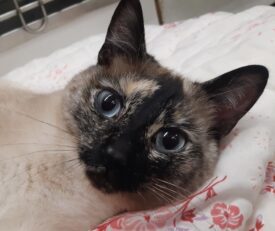 Jenny, a tortoiseshell Siamese cat, was picked up by Animal Control Services of the City of Prince George and taken to the BC SPCA North Cariboo District Branch on July 9, 2020.
This beautiful stray was three years old and intact when she was found. She had probably had a litter or two of kittens already.
In our care, she was spayed as soon as possible to ensure her days of adding to the cat overpopulation problem were over.
Then she was taken by our Drive for Lives program to the BC SPCA West Vancouver Branch where she would have a better chance of adoption.
During her time in the shelter, we found Jenny was a friendly gal who was good with other cats. That made her a good match for a family with a kitty companion already.
It didn't take long for this beauty to catch the eye of her right match. She became a member of her forever family on August 1, 2020.
Jenny is now Dashi. Here is an update on Dashi's progress, sent in from her new people.
We fell in love with Jenny at first sight online with her beautiful blue eyes.
We already have a cat, Tuna, age two, and he is social and friendly and affectionate. We knew he needed a friend and Jenny was perfect at three years old and social.
We weren't sure about the name Jenny being a perfect fit, so we renamed her Dashi.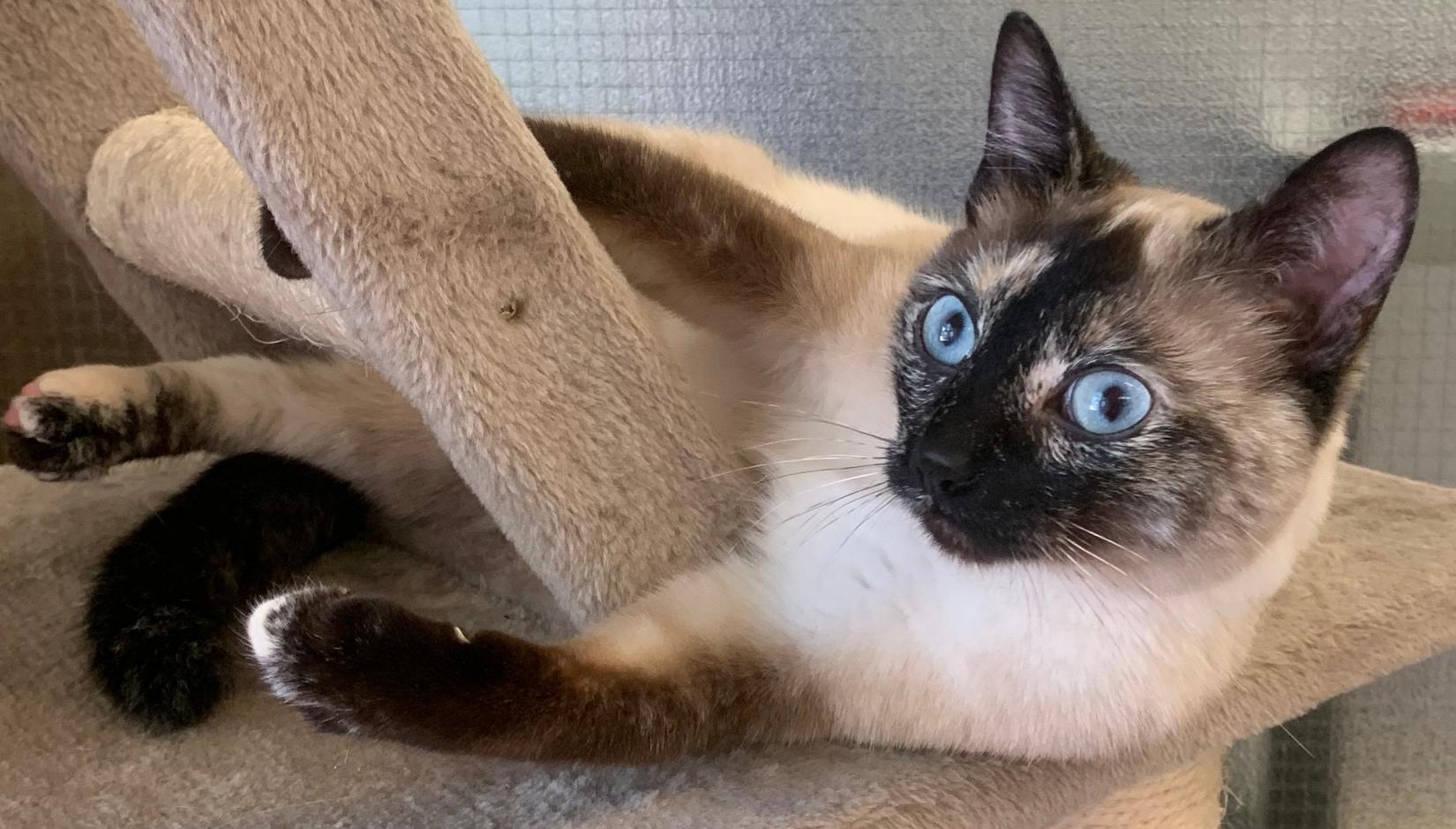 Tuna and Dashi bonded quickly and were playing within a few days.
Tuna was also adopted at BC SPCA Vancouver Branch back in October 2018 and is a big boy at eleven pounds, compared to Dashi at seven pounds. They both love to cuddle and Dashi especially begs for attention.
We could not be happier with them.
Thank you for making adoption your first option, twice! Wishing you many years of happiness and cuddling.
Have you adopted an animal from the BC SPCA and want to share your joy with others? Submit your adoption story!