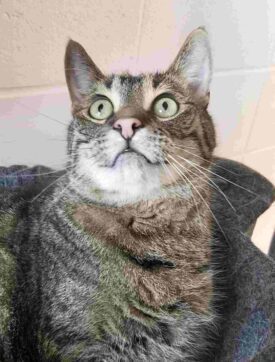 This social butterfly, got some travelling under his belt before he settled into his forever home.
At five years old, Biscuits was surrendered to the BC SPCA South Peace Community Animal Centre on April 23, 2020 by his previous owners, who could not take him with them when they moved.
Next, Biscuits dropped in at the BC SPCA Quesnel Community Animal Centre, where he hung out for a few days before he got back on the Drive for Lives bus to move even closer to a larger population of potential adoptive families.
At the BC SPCA Maple Ridge Community Animal Centre, he met some nice new people who would end his rambling for good. On May 3, 2020, Biscuits became a highly involved member of his forever family, who sent us this update:
My partner and I got Biscuits in May of 2020. It felt like we were just missing something in our little family and now, we definitely couldn't imagine a life without Biscuits.
To be very cliché, it was love at first sight when we saw him. We walked into his room and he came right up to us, started purring and wanting ear scratches. We took him home right away and the rest is history.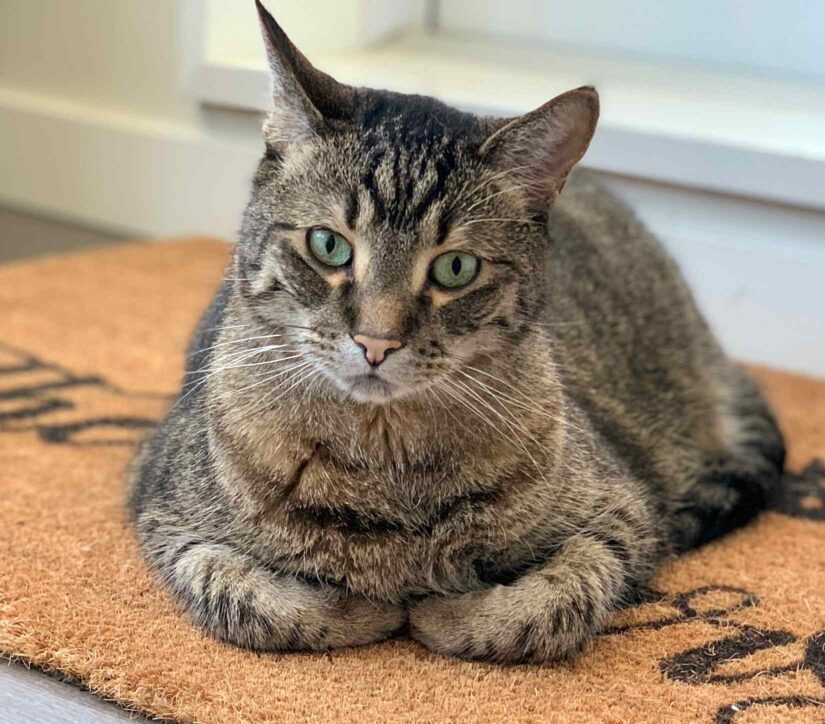 Biscuits is very social and isn't shy around people. He can be a bit of a diva when he wants to be and loves attention but on his own terms.
He loves to eat (just like mom and dad) and will demand food in the mornings. Biscuits always needs the biggest pets and scratches after he eats.
He enjoys playing with his favourite red string, chasing the laser and I can't forget to mention his favourite toy fishy that he occasionally sleeps with.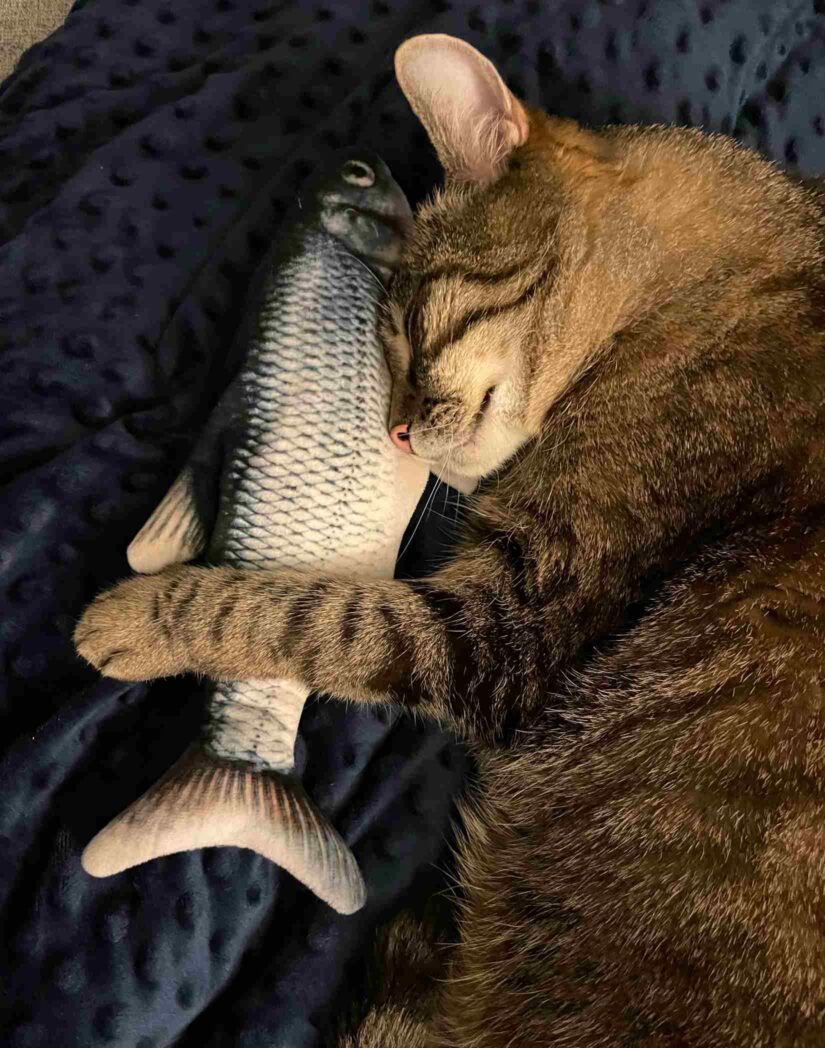 He is fascinated by most things, food, closets, the fridge, just about everything. But his top two activities to do when he's strolling through the house is to open every closet in the house and explore them from top to bottom.
Lastly, he loves to cuddle up with us on the couch and plop right in between us and watch whatever we are watching or participate in whatever we are doing. He is undoubtedly the best cat ever and we are so lucky to have and spoil him!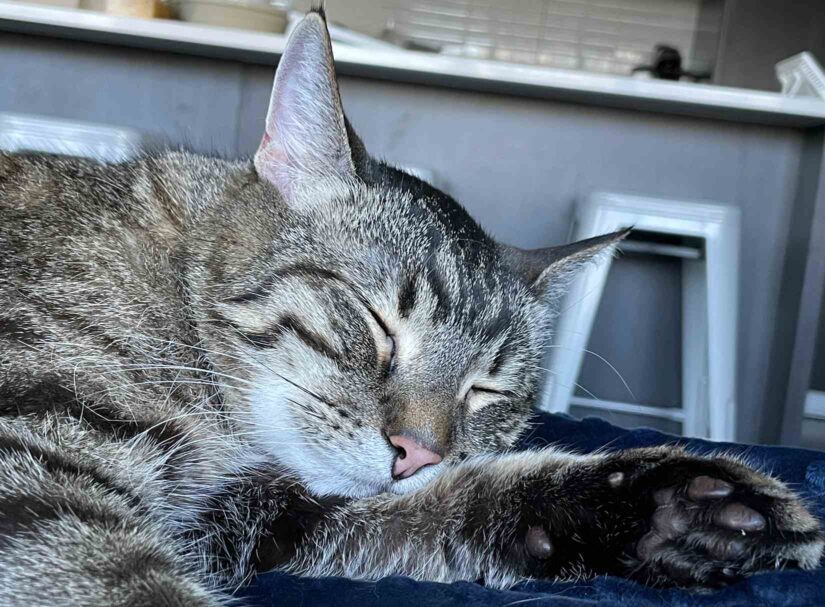 Sounds like you found yourselves quite a delightful character in Biscuits. We bet there's never a dull moment at your house with him around!
Just as you feel lucky to have found Biscuits, he must feel lucky to have found you. He has love and company and toys and places to explore, a rich life indeed.
Thank you for choosing to adopt this special boy.
Have you adopted an animal from the BC SPCA and want to share your joy with others? Submit your adoption story!