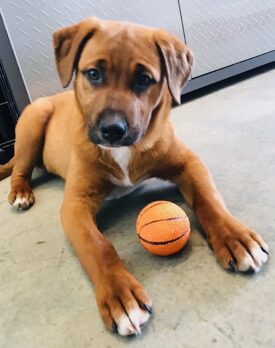 Tucker, a German Shepherd Pit Bull Terrier Mix, came into our care when he needed our attention the most.
Only a few months old, we needed to give him a second chance at living his best life. Fortunately, it didn't take long for Tucker to find his forever home from the moment he was adoptable.
When Adrienne adopted Tucker from the BC SPCA South Peace Community Animal Centre in May 2020, she knew she would have her work cut out with raising a large-breed puppy.
With lots of time, patience and commitment, Tucker has grown up to be a very loving and energetic young dog. Ten months later, Adrienne has shared an update with us:
Tucker came into our home as an excitable five-month-old puppy with a huge curiosity for the world around him.
Initially, he was a little unsure about being inside the house. He absolutely loved spending hours running and playing outside. Tucker's favourite outdoor activity in the summer is picking blueberries, when he's not in a futile chase after the birds in the trees.
Tucker likes lots of stimulation and a good wrestle or tug of war. He picks up new tricks quickly as long as a treat is involved. He also loves to play and chase. Even a northern winter doesn't slow him down—no snow bank is too deep for him to fetch a stick from.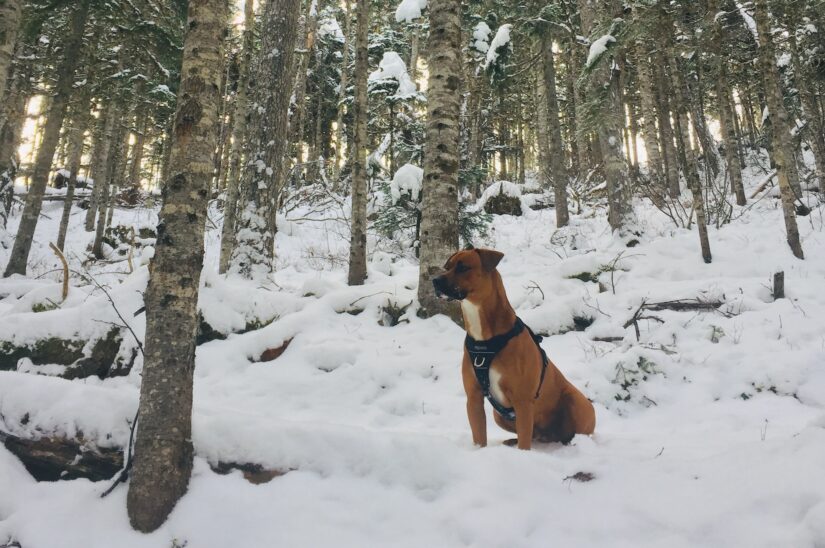 Tucker easily forgets his size. He gets very excited when meeting new human or dog friends. He is learning to greet more calmly, and is always very friendly.
Tucker has been the perfect addition to our family. He keeps us very busy and is a lively and energetic companion. The hard work of training him pays off many times over at the end of each day when he rewards us with a cuddle on the couch.
We can't imagine having found a better fit into our lives. We are very thankful to the team at the BC SPCA South Peace Community Animal Centre for giving us our Tucker.
Thank you to you and your family, Adrienne, for adopting Tucker. It sounds like he has become a big part of your lives and he loves his new home. Tucker will forever be grateful to you for giving him all the training, affection and love he needed. We look forward to hearing about all the memories you make over the years to come.
Have you adopted an animal from the BC SPCA and want to share your joy with others? Submit your adoption story!