Legal loopholes closed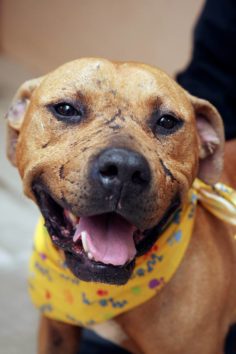 Bill C-84 broadens the definition of bestiality and expands provisions against using animals for fighting. This follows a federal petition signed by thousands of animal lovers across Canada sent to MP Jody Wilson-Raybould, the Minister of Justice at the time.
After many years of trying to strengthen the Criminal Code to better protect animals, Bill C-84 had full support in both the House of Commons and the Senate. As of Monday June 17, we can confirm it will now become law! This is great news, as people involved in animal fighting and bestiality will now be subject to sentencing due to the closed loopholes in our previous laws.
After the bill became stalled at two points in the process, more than 18,000 actions were taken by B.C. animal lovers to keep the bill moving and make sure it was passed.
Updates include prohibitions on promoting, arranging and profiting off animal fighting, as well as breeding, training or transporting an animal to fight. These amendments will be to section 445.1(1)(b) and 447 of the Criminal Code.
The bill amends the definition of bestiality in section 160 of the Criminal Code to clarify that it involves any contact for a sexual purpose between a person and an animal. This  closes a legal loophole discovered in a case that went to the Supreme Court in 2016. Judges are also able to ban anyone convicted of bestiality from having animals in their custody.