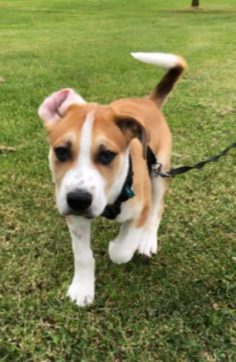 On April 26, 2019, a litter of seven pit bull mix puppies was surrendered with their mother to the BC SPCA Williams Lake & District Branch. They were only a month old.
Willie and his siblings were in the best hands, as they stayed with their mom under the watchful eye of one of our foster guardians until they were old enough to be vaccinated, spayed or neutered and relocated to urban centres for the best chance of adoption.
All eight of these beautiful dogs were quickly matched with good forever homes. Here is a progress report from Willie's family:
Willie was adopted by us on June 4, 2019 from the BC SPCA Vancouver Branch, when he was nine weeks old.
Before adopting him, we were asked, "Are you sure you want to adopt him? You want to adopt this one?" That scared us, thinking how bad can he actually be?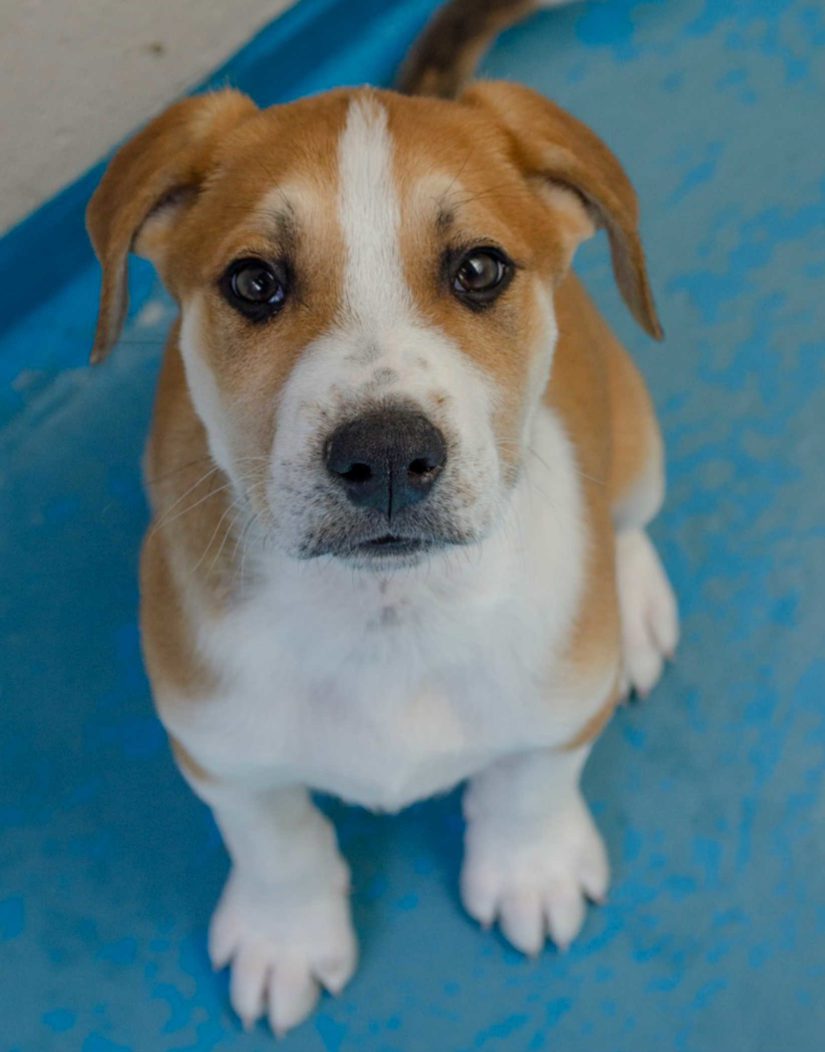 Everyone said he would be a difficult dog to have and he had already been returned twice! I was determined to not let that happen again.
At the beginning he was a difficult dog. He tested all of my patience and pushed every wrong button, so of course we had to enroll him in puppy classes.
Willie started puppy classes and passed at the end of August, exceeding our expectations. He has been so much better than we could have ever imagined and has stolen all of our hearts.
Willie is now five months old and 48 lbs! We were told he was a mix of pit bull and collie, however almost every week someone asks if he is great Dane. With the rate at which he is growing, he might very well be.
His most notable feature is his ears, which flop around and even stand straight up at times. His best look is when they flop the same way. I call him Trump during these times because of the comb over.
View this post on Instagram
He loves playing with other dogs and hanging out with his sister, a 12-year-old Siberian husky, Ibiza. Though she doesn't like to play much, he still nips at her ears and paws until she tells him off.
View this post on Instagram
Willie is extremely loved by his aunts and uncles and especially his grandparents. He gets so spoiled and we are spoiled because we get to have him for the rest of his life. We are so thankful for the BC SPCA and their services and the work they put in day after day, and we have been blessed with Willie!
View this post on Instagram
And we are so thankful that you stuck with this little guy and gave him the guidance his puppy self needed to make him a wonderful fit for your family.
We predict you're going to have many years of happiness with Willie.  Thank you for making adoption your first option.
Have you adopted an animal from the BC SPCA and want to share your joy with others? Submit your adoption story!