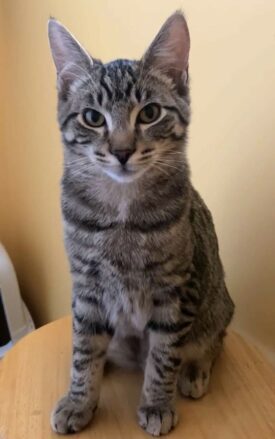 With commitment, the right timing and a bit of luck on our side, we're able to find the purrfect pet for our family.
In March 2023, Michael met Max, a sweet tabby kitten, and he felt an immediate connection. At just three months old, Max was looking for his forever home after being surrendered to the BC SPCA Williams Lake Community Animal Centre.
Max worked his charm and drew in Michael, winning over his heart. Now, Michael has shared an update with us:
"Upon my first meeting with Max, I knew instantly he would be the perfect addition to our family. His kind demeanor and soft fur was hard to resist.
Now, a month later, it's hard to remember what life was like without him filling the house with joy and character.
I set out looking for a sweet, loving and gentle kitty who would want to take on the role of little brother to keep his older sister from being too lonely while we were at work. Not only is Max all the above, but his constant happiness and curiosity has been a wonder to watch too.
Max met his sister Kena and they bonded right away. They quickly got into a routine of running around, playing in the sink and taking naps together.
We are so grateful that Kena and Max have each other. We're honoured to receive such an amazing cat to add to our lives.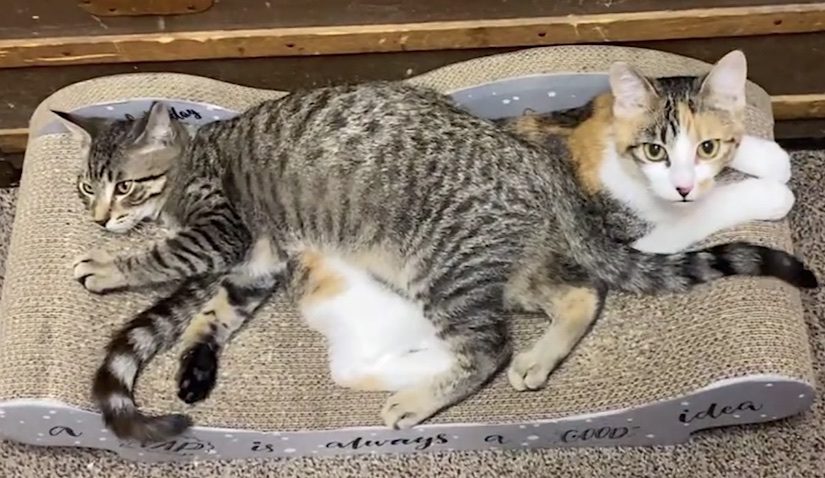 Max spends his days at the window or sitting in front of his cat fountain, playing in the water. When we arrive home, he is the first to greet us, running down the hallway every time and eager to receive our love.
Max takes a few good steps before he flops over and rolls around to enjoy a soft tummy rub. His purrs echo around any room he is in—sometimes they're so loud it's hard to sleep!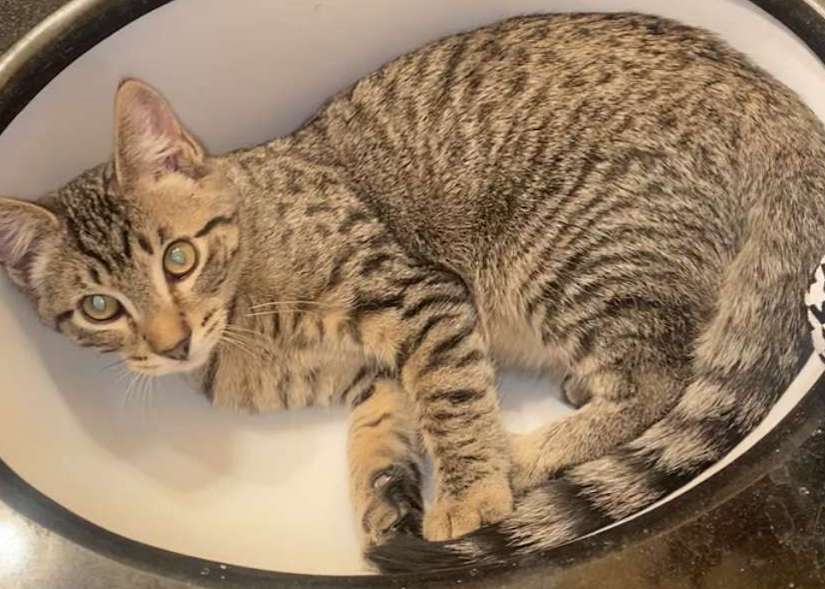 He is obsessed with attacking and chomping the monsters under the covers in bed, which I like to call my feet.
Max is truly like no other cat I've met before. I couldn't be happier having him in our furever home."
Thank you, Michael, for adopting Max into your family. Max's feline companionship with his big sister Kena is beautiful. Both of their lives have already been enriched by having each other. We are thrilled to see Max flourish in his home with you and we have no doubt that with all your devotion, he will grow up into the best cat he can be.
Have you adopted an animal from the BC SPCA and want to share your joy with others? Submit your adoption story!
Resources for cat guardians
How do I know if my cat loves me?