On May 7, 2022, a litter of four, unwanted eight-week-old Siamese kittens were surrendered to the BC SPCA Tri-Cities Education & Adoption Centre.
They went into foster care until they were treated, spayed/neutered, vaccinated and microchipped and ready for adoption.
Below is the adoption story of Toby, who is now a bright spirit in his forever home.
"By luck of the draw, this precious floof-tailed little gentleman came into my life in late spring 2022. I had been looking for a cat or kitten for some time to add to my family and give my senior cat, Molly, a new friend and sibling.
I put an adoption application in on two different kittens with the BCSPCA Tri-Cities. Unfortunately all of the kittens developed a little digestive difficulty that needed to be sorted out before they could be adopted out, so the wait was on.
A few weeks later, after a couple of emails regarding a female kitten, I got a call that a little boy was ready for a new home. He moved in the next day. He is a snowshoe Siamese domestic long hair mix.
It didn't take long for the tiny purr machine to become a brave boy (he even purred at the vet!). He wanted to explore everything in his new home, learning that gravity unfortunately still exists while sleeping. He is absolutely obsessed with his new big cat sister.
We quickly discovered that his favourite type of toys are ribbons (extra points if they sparkle, and even more if they are on a stick and sparkle), that he might make the Olympic kitten high jump team and that he loves to play with water. He likes to stick his face and paws in running sink water and in water glasses and likes to jump in the tub after his human has showered.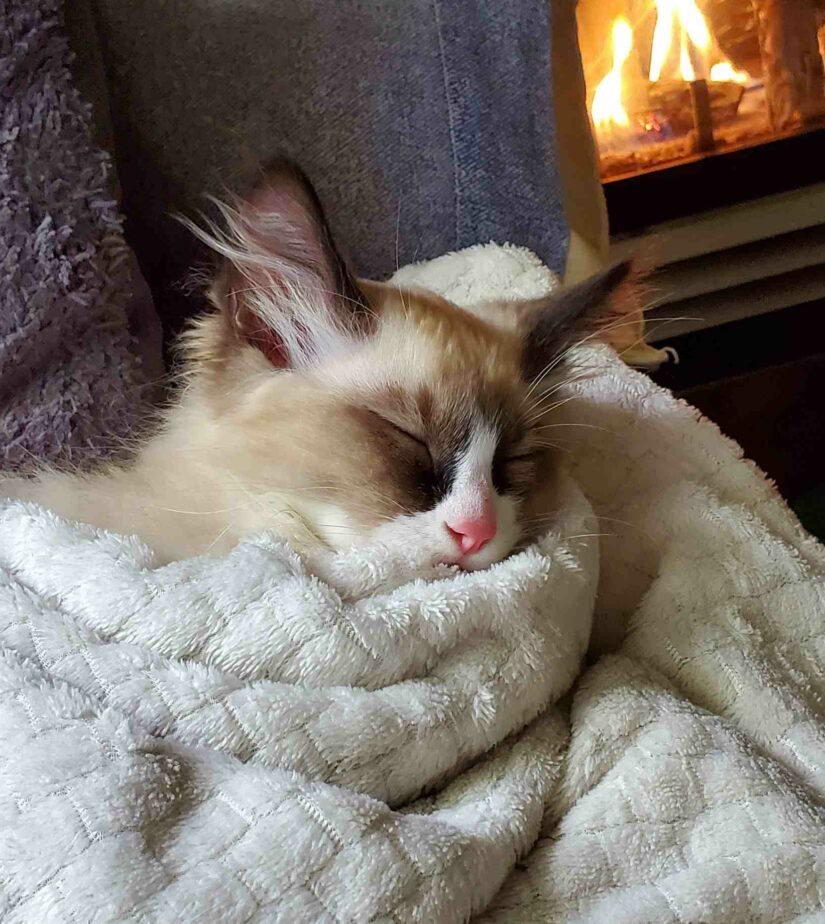 He's discovered that licky snacks are everything (and worth listening to Mom for), that peas are very delicious, that watching the birds from the window is very exciting and that his cat sister doesn't like being attacked, for reasons still unknown to him.
While he's always had the bluest of eyes and the littlest pink nose, his super fluffy tail was a bit of an unexpected surprise. It was slender and little when he was a baby, but poofed out around the six-month mark. So much gets knocked over or cleared when he waves it around.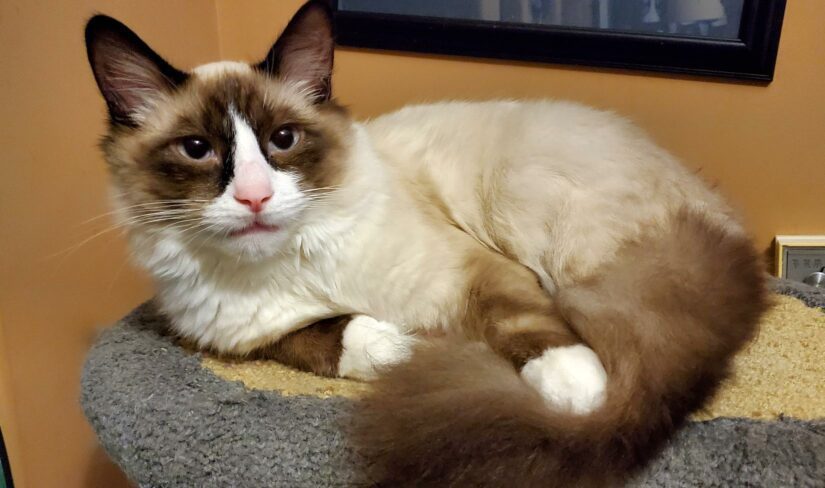 I couldn't be happier with this chatty, playful, loving, handsome little man who constantly pulls glasses of water over, insists pictures on the walls must not be straight and uses his Siamese voice to let me know when it's time to play.
Molly's review: one star, do not recommend (yet)."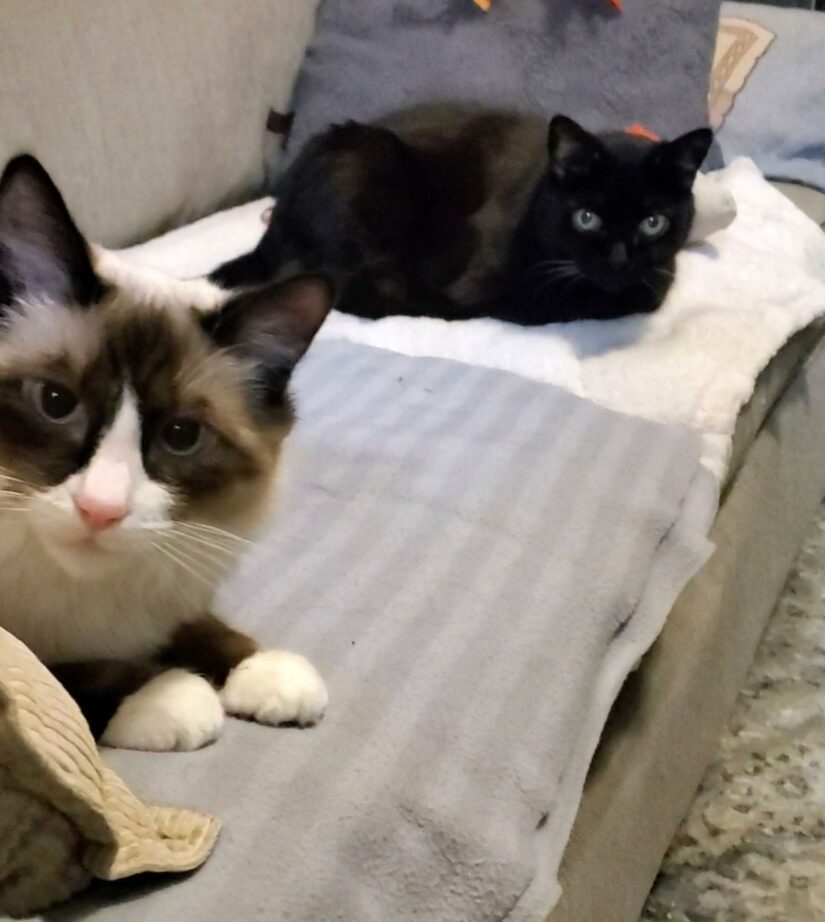 Sounds like you've got yourselves a little character and that your life is going to be filled with fun for many years to come. We hope in time Molly appreciates his many charms. Thank you for making the decision to adopt.
Have you adopted an animal from the BC SPCA and want to share your joy with others? Submit your adoption story!
Resources for cat guardians
How do I know if my cat loves me?