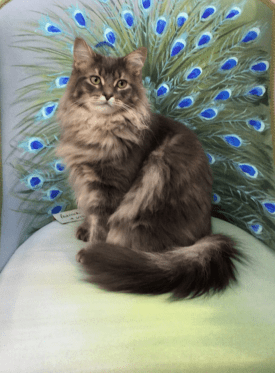 Hearing about how our adopters build their fur families is incredibly heartwarming. Karen knew that her rescue dog Finn needed a companion, and she wanted to round out her family by adopting a kitten in need. In February 2022, Karen decided to expand her search across BC SPCA locations throughout the Lower Mainland.
It was at the BC SPCA Tri-Cities Education & Adoption Centre where she found Grayson, who was the purrfect fit for their family.
A year on, we have received an update from Karen with details to share:
"I adopted Grayson for company and a playmate for my Shepherd, Finn. Finn had showed a gentle interest in cats and I wanted him to have a friend. We visited a couple of cats at the local BC SPCA Sunshine Coast Community Animal Centre but they weren't interested in dogs. I knew I had to get a kitten that could grow up with Finn.
Once I met Grayson at the BC SPCA Tri-Cities Education & Adoption Centre, it was love at first sight.
Grayson and Finn are inseparable. They are always together wherever I am, whether I'm in the kitchen or the bathroom. They are absolutely adorable.
Finn and I go for an hour-long hike every day. Following this, the three of us curl up on the couch and watch Netflix all together.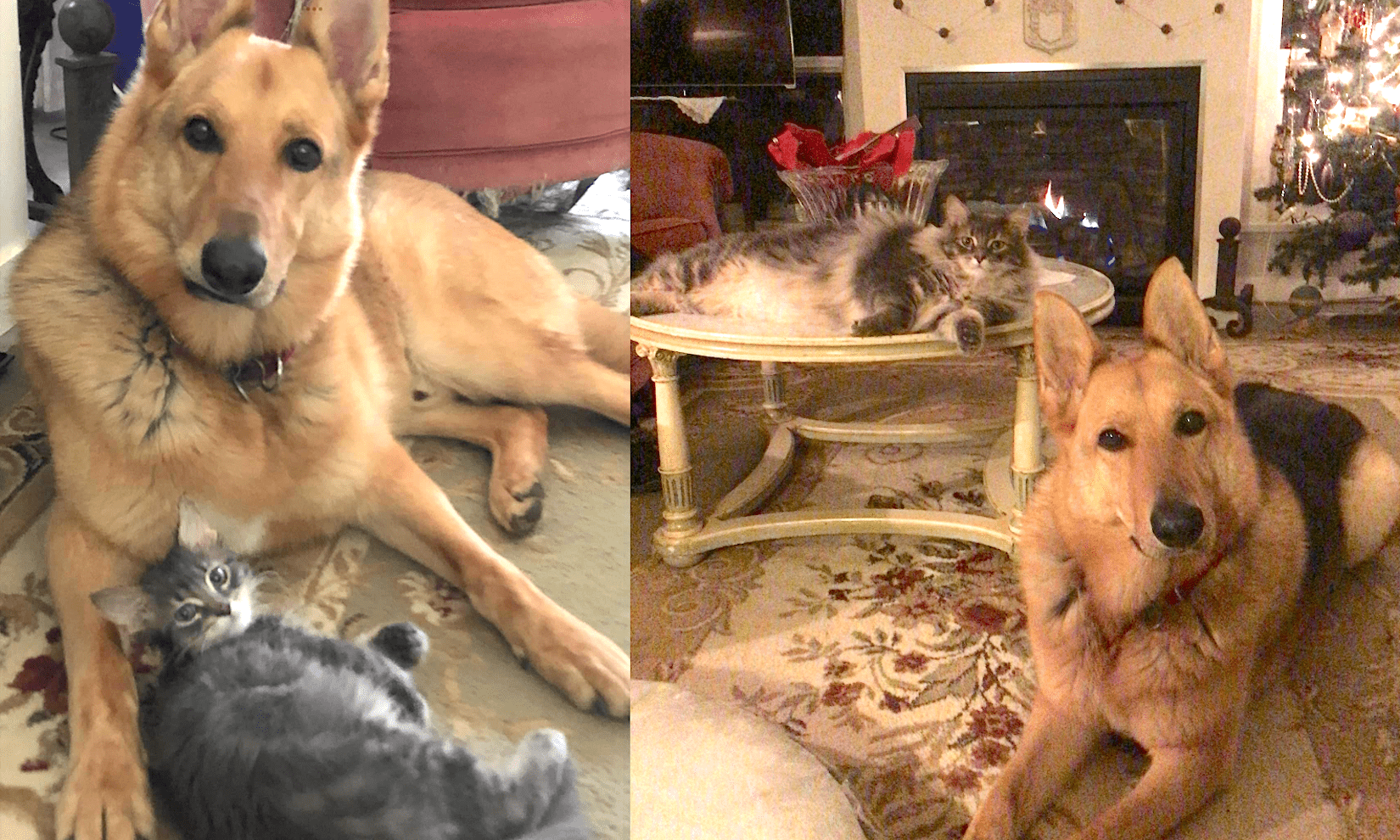 Finn is a super sensitive boy and notices if someone is stressed out. He will gently give little kisses to that person's face. He always finds the one person who needs his love.
At only one year old, Grayson is an unusually laid-back cat. He loves receiving cuddles from my customers. Grayson and Finn bring huge smiles to everyone's faces. I'm the luckiest person in the world to have these two beautiful boys!"
Thank you, Karen, for adopting Grayson and giving both your beautiful rescue boys such a loving home. We love to see inter-species relationships thrive. The brotherhood of Grayson and Finn is certainly a strong bond. Your fur family is very special and we wish you many more happy memories to be made over the years to come.
Have you adopted an animal from the BC SPCA and want to share your joy with others? Submit your adoption story!
Resources for cat guardians
How do I know if my cat loves me?
Resources for dog guardians
How do I welcome a new dog home?
Tips for 5 common dog training challenges