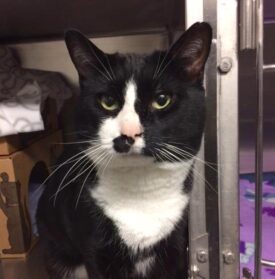 When we first adopt a feline friend, it can take them a little while to come out of their shell.
When Randy adopted Squanchy from the BC SPCA Burnaby Branch in December 2016, he wasn't sure how to make him feel at home. However, it wasn't long before Squanchy made himself the centre of Randy's world.
Now, three years later, we have an update from Randy about Squanchy and their new addition:
We adopted Squanchy from the BC SPCA Burnaby Branch. He was pretty shy and wouldn't even come out of the closet when we bought him home.
I called my girlfriend at work and she asked me to put her on speaker phone. I did and he finally came out from the closet once he heard her voice.
Squanch is my best friend. He's always ready for breakfast. We bowl cat toys down the hall almost every night and I never have to go to the toilet by myself anymore.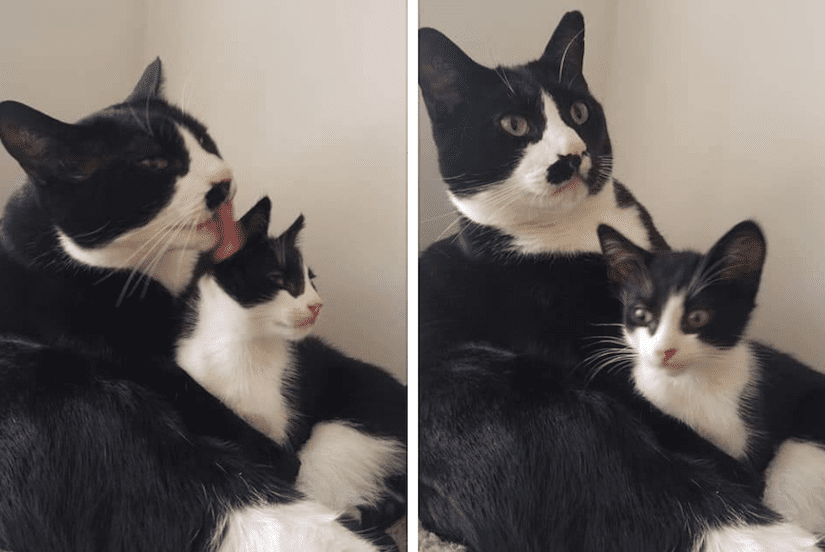 A year later we got Speck. Squanch was a bit stand offish in the beginning, but they are the best of brothers now. They spend their days sitting in the giant cat tree in our living room, watching the humming birds, Steller Jays and crows.
I couldn't imagine my life without them. They are some pretty pampered boys.
Thank you, Randy, for choosing adoption as your first option. We are so pleased to hear how comfortable and loved Squanchy is in his forever home. It is heart warming to hear of the bond he has made with his new brother and the love all of you share. We wish you many more happy years together.
Have you adopted an animal from the BC SPCA and want to share your joy with others? Submit your adoption story!