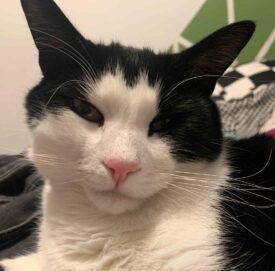 A companion animal's purrrsonality is not one-size-fits-all. Each animal is unique and that's why it's important that we find the right match between an animal and a guardian, before adoption.
In the case of Spyder, his previous owner surrendered him at 14 months of age because they found him too aggressive, but Spyder is really just young cat with a lot of character, who likes to play.
Not a week into his stay at the BC SPCA West Vancouver Community Animal Centre, in walked the people who would appreciate this spunky boy. They took him home on December 14, 2020, and as you can see from this report, they're loving him because of who he is.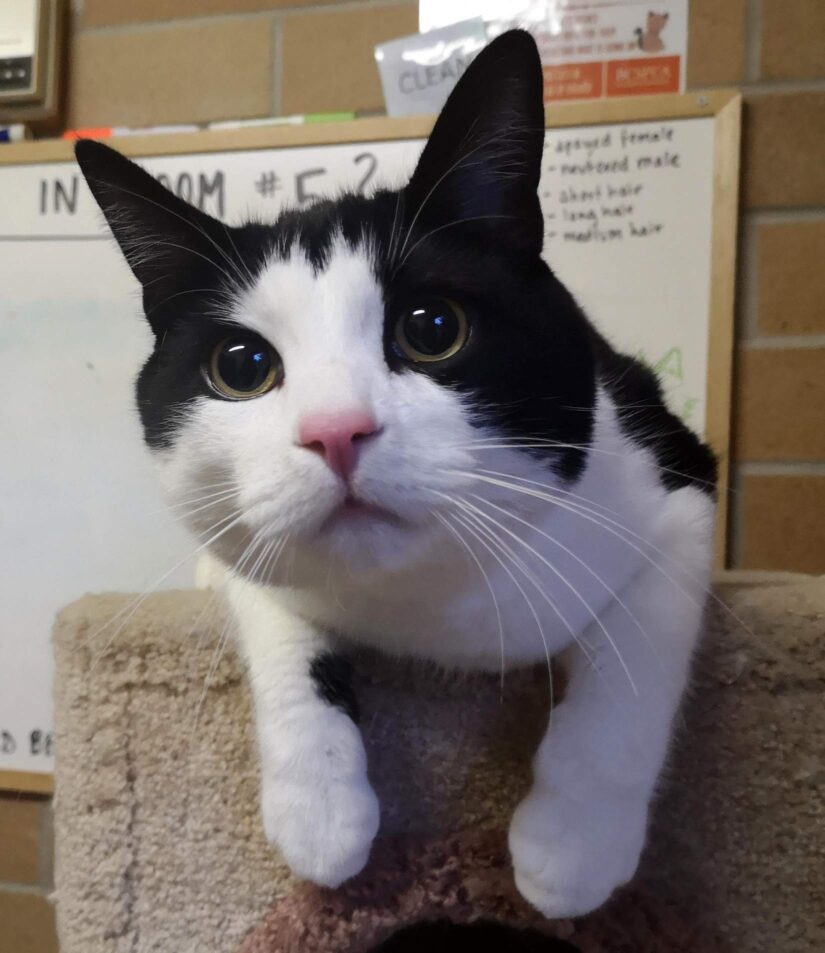 Spyder is definitely a friendly and sassy boy! And that is why I instantly fell In love with him.
I love his sassy charm and his friendly personality. He's always the first one to greet me at the door and is always by the end of the bed when it's bedtime.
He is also the first one to let me know when I haven't fed him by waking me up with a few kisses and meows.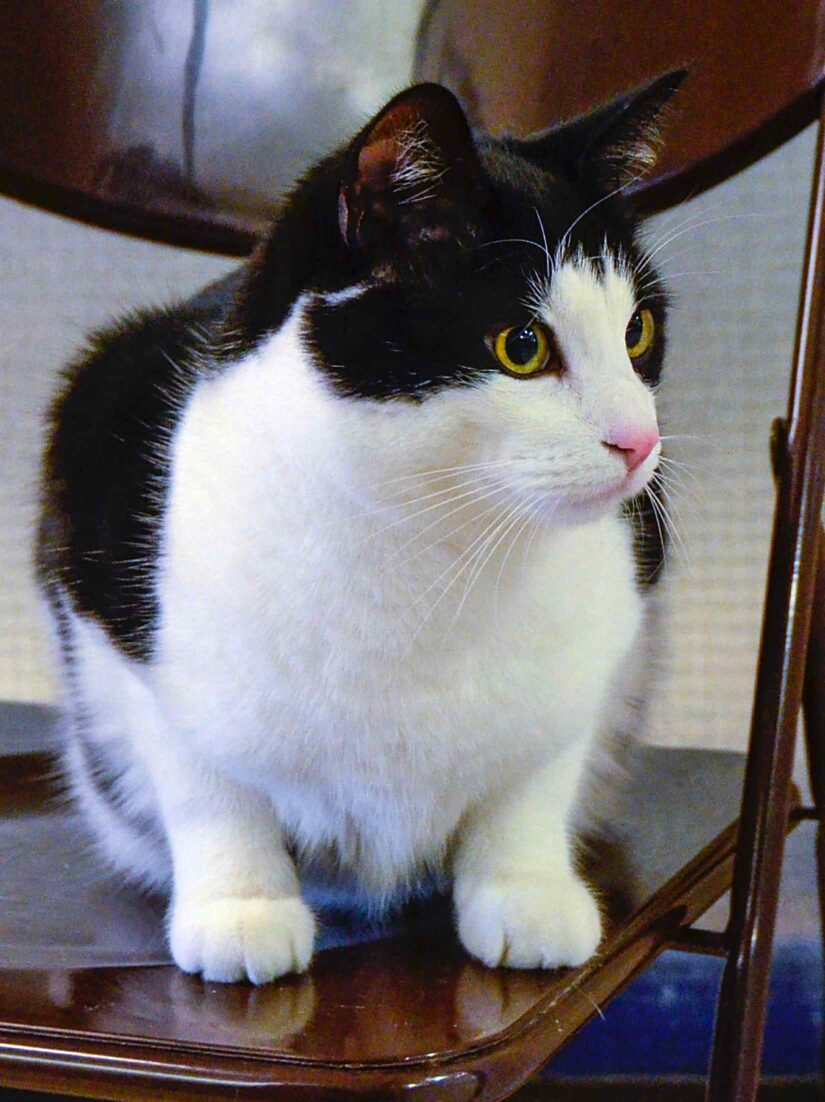 Spyder is also very smart. He can open the closet door to get his treats or food when we aren't home and we ended up having to baby-proof the closet and buy him smart feeders to get his energy out and to give him something to do while we aren't home.
Spyder was given up due to aggression issues and since then he has grown to be a wonderful and loving cat. He does tend to be aggressive when he wants to play or doesn't want attention, but we've developed ways to acknowledge that.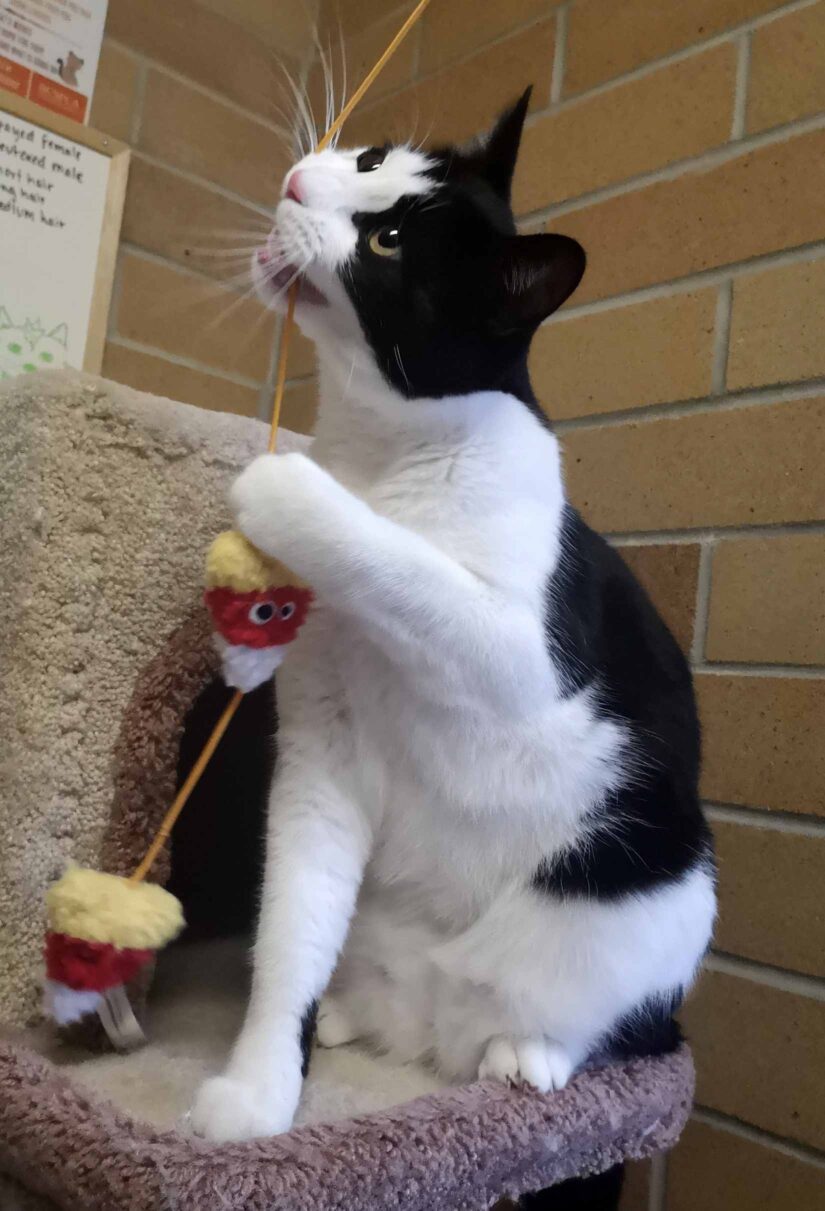 He is definitely not the type of cat to lay with you and cuddle all day but he will follow you around the house and just watch you.
Spyder has been with me through all my big life changes and I am forever grateful to have him by my side. My boyfriend and I loved Spyder so much we got another cat, and he loves the other cat just as much as us.
Thank you for making Spyder's life a happy one by deciding to adopt him, and loving him just as he is. We wish your family many happy years together.
Have you adopted an animal from the BC SPCA and want to share your joy with others? Submit your adoption story!