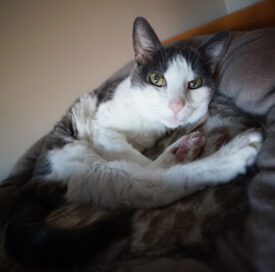 Adopting a young animal is a big life decision.
When his family wanted to adopt 11-week old Prince in August 1999, Bob knew from his past experiences raising cats that they had to be prepared for a long-term commitment.
Lucky for Prince, he spent the next 22 years of his life as the centre of attention in the Grahame family, being treated as true royalty.
Now, a couple months after Prince's passing, Bob has written to us with a tribute to share:
By all observations, Prince was an ordinary kitty. He joined our family when our kids were young. Prince was also young at 11 weeks old. He helped us raise our kids.
My daughter, Michelle, wanted a kitty. She was six years old at the time. My wife took her and our four-year-old son, Malcolm, to the BC SPCA West Vancouver Community Animal Centre.
Over the years, I'd had several cats, so I was deemed to be the expert in the family. My incredible favourite was my best friend for 18 years. He also had a brother.
When the time came to adopt our new cat, I suggested we adopt both the feline siblings that they had met at the shelter—one was grey and white while the other was orange.
My wife said she could only manage one, so we adopted the grey and white kitten. Michelle named him Prince.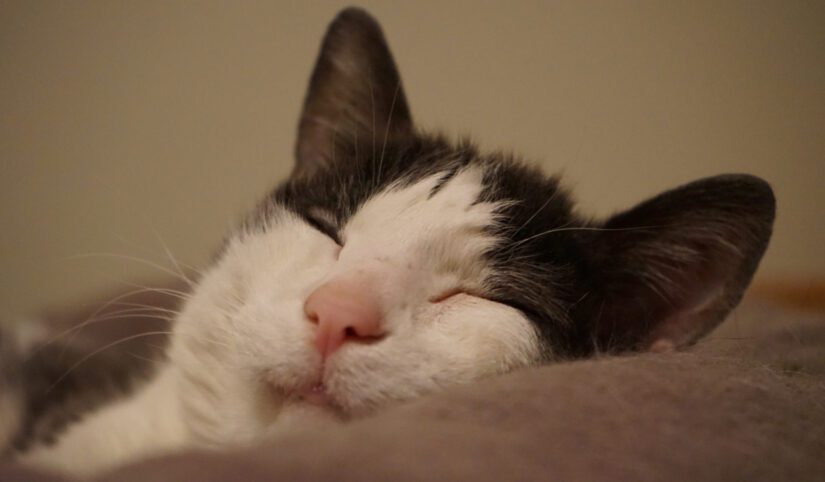 In his early years, Prince stuck with Michelle, even watching her do homework. I handled the rest of the cat care chores. When Prince was younger, we played with him lots.
Later on, Michelle went off to university and then travelled to Australia for a year. During this time, Prince bonded with Malcolm, helping him with homework and video games. Malcolm lived at home while attending university, so he was able to stay close to Prince.
During Prince's final year, Malcolm moved out on his own. Prince took over the bedroom all for himself. He probably figured it was his anyway and he was only allowing Malcolm to use it under his supervision.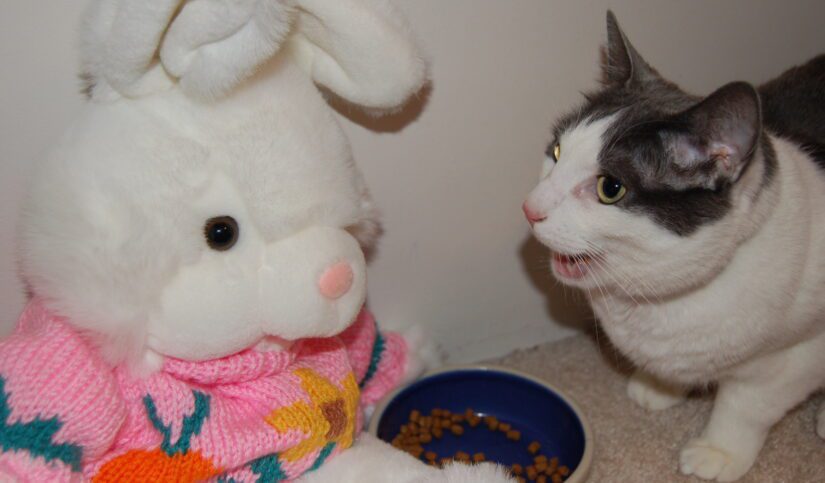 I continued to care for Prince once both kids left home. I even used Malcolm's desk to be next to Prince, who lived on Malcolm's bed.
In his senior years, Prince was still active and capable of jumping up on the bed. His appetite was great and he enjoyed a few snacks during the day in between snoozing.
Prince was a full-fledged member of the Grahame family for nearly 22 years. Please enjoy the photos. You can also watch his memorial slideshow video:

Thank you to you and your family, Bob, for adopting Prince. It makes us so happy to know that Prince truly lived his life to the fullest in his forever home with you. Thank you for writing to us with his story. We hope you always find comfort in the many joyful memories you and your family shared with Prince.
Have you adopted an animal from the BC SPCA and want to share your joy with others? Submit your adoption story!