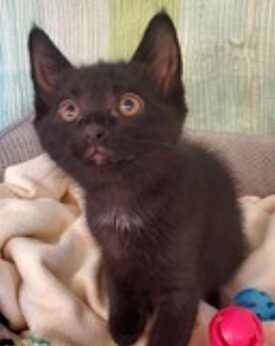 On January 20, 2022, our Cruelty Investigations Department was called on to bring a two-year-old mother cat and her five one-week-old kittens into the BC SPCA Vancouver Community Animal Centre.
As they were all healthy, they were moved together into one of our invaluable foster homes until they were old enough to be spayed or neutered, vaccinated and readied for adoption.
Had the mother stayed in her previous situation, she would likely have produced more litters, contributing to the pet overpopulation problem in the province.
When the kittens were old enough, the group were transferred by our Drive for Lives program to the BC SPCA Vernon Community Animal Centre. From here, they all quickly found homes.
Little Peppercorn was adopted on March 4 and his story is submitted here by his new family: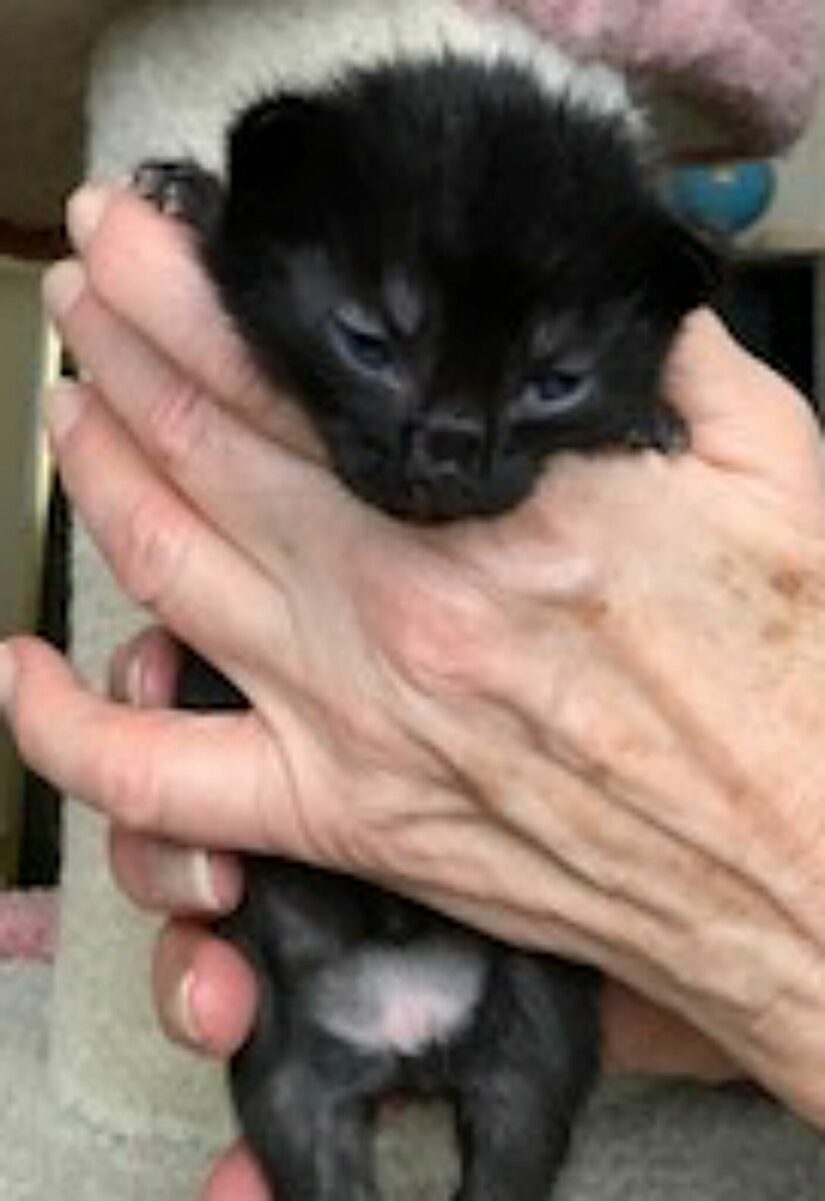 "We decided to get Peppercorn to be a friend to our other BC SPCA rescue cat, Casper, and so that our son had another kitty friend and so that my boyfriend and I had another cuddle buddy.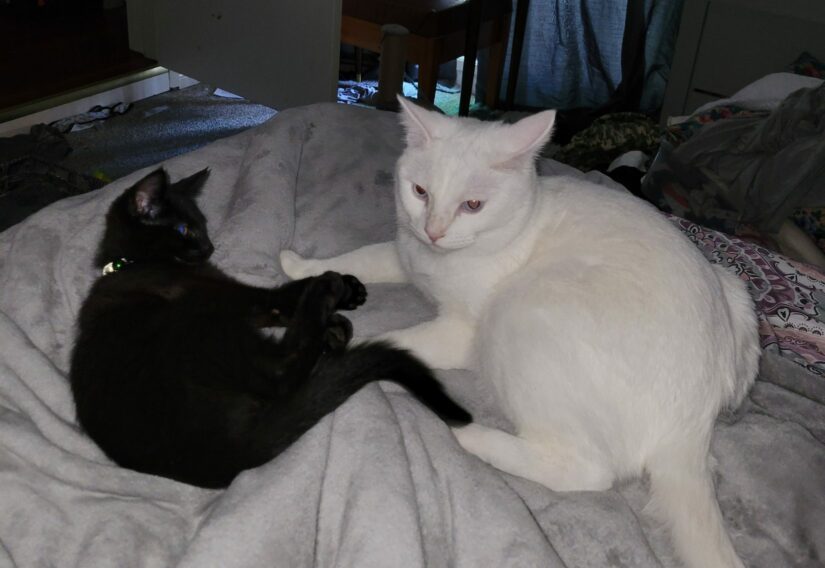 Peppercorn has been a perfect fit to our family. Within a week he and Casper were best friends. They play and cuddle together.
He's starting to fit in really well with our 14-month-old son's energy and he loves to sleep above my head or on my chest when I am sleeping.
Peppercorn has been a real spitfire. He loves chasing his tail in the bath tub. He's really great at getting up on places he's not supposed to to get to his treats and food between meals.
He's an amazing little guy."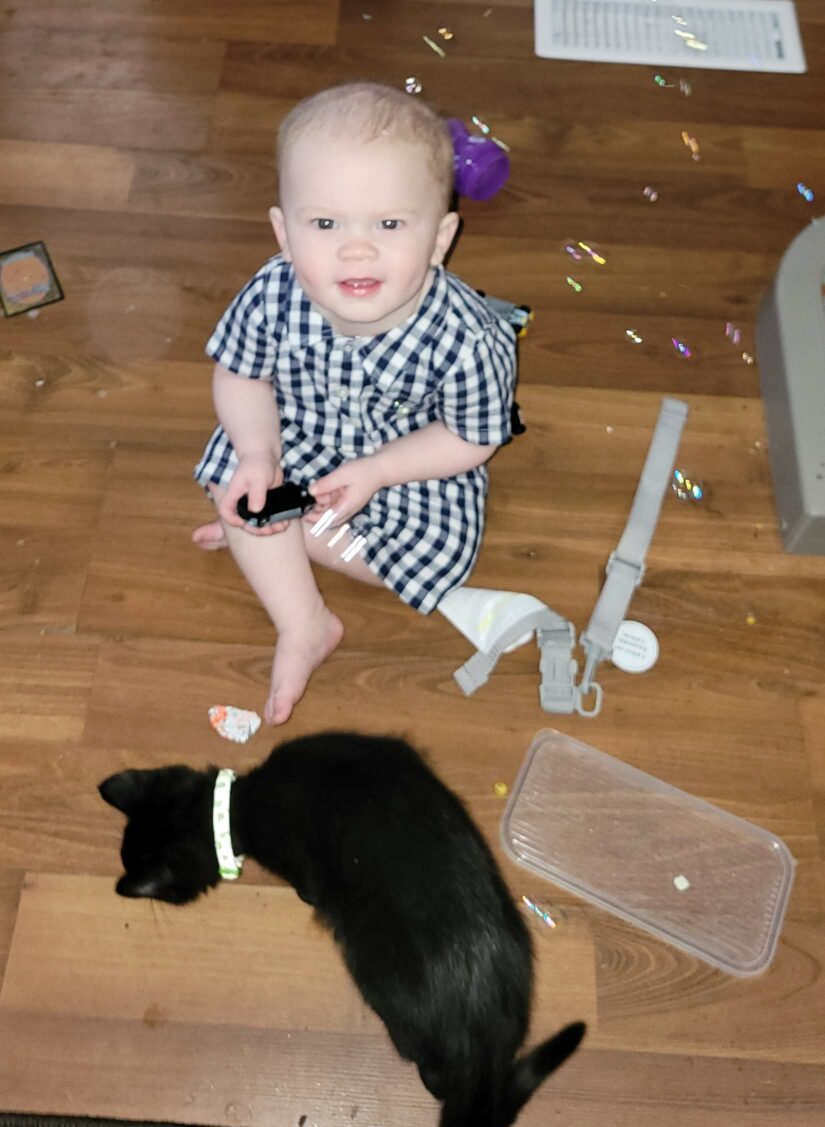 It's so great to hear how you've embraced this little fellow as a real family member. It sounds like Peppercorn landed exactly where he was meant to. Thank you for choosing to adopt, not once but twice!
Have you adopted an animal from the BC SPCA and want to share your joy with others? Submit your adoption story!
Resources for cat guardians
How do I know if my cat loves me?