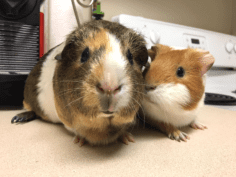 Guinea pigs make incredible companions—not only are they affectionate, intelligent and playful, but they're so much fun to be around. They also love to have piggy companions of their own, so we did not want to split up this bonded pair of pigs.
One day in July 2018, a woman named Natashia visited the BC SPCA Burnaby Branch where she met Peaches and Pebbles and soon fell in love and decided to adopt them into her family.
Natashia wrote to share an update on how this dynamic duo has settled into their new home:
It has been six months since we adopted our two guinea pig girls Peaches (ginger and white) and Pebbles (multi-colour).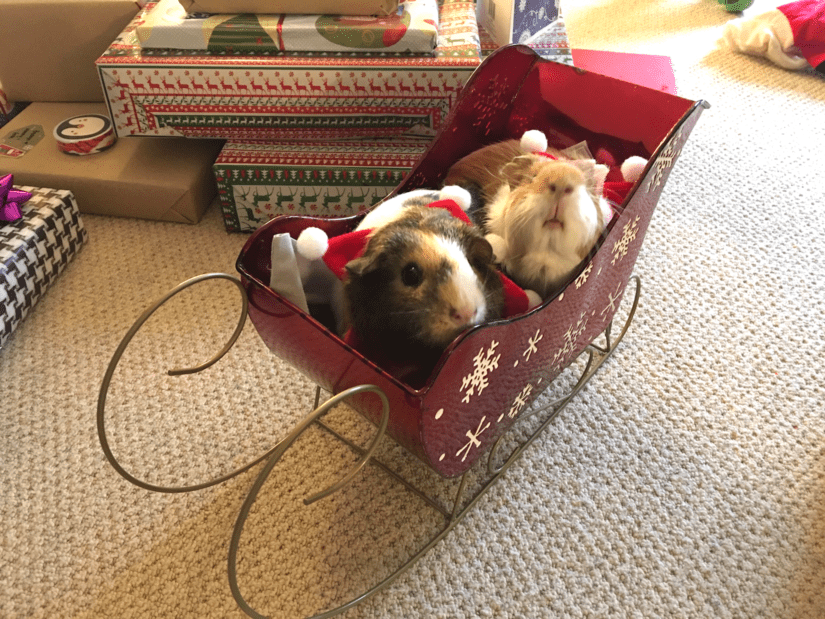 They are doing well and their human family loves them very much! In return, they give us endless amounts of entertainment, cuddles and joy.
Peaches and Pebbles received a lot of treats both from us and from Santa during the Holiday Season.
We are so happy to have them in our lives.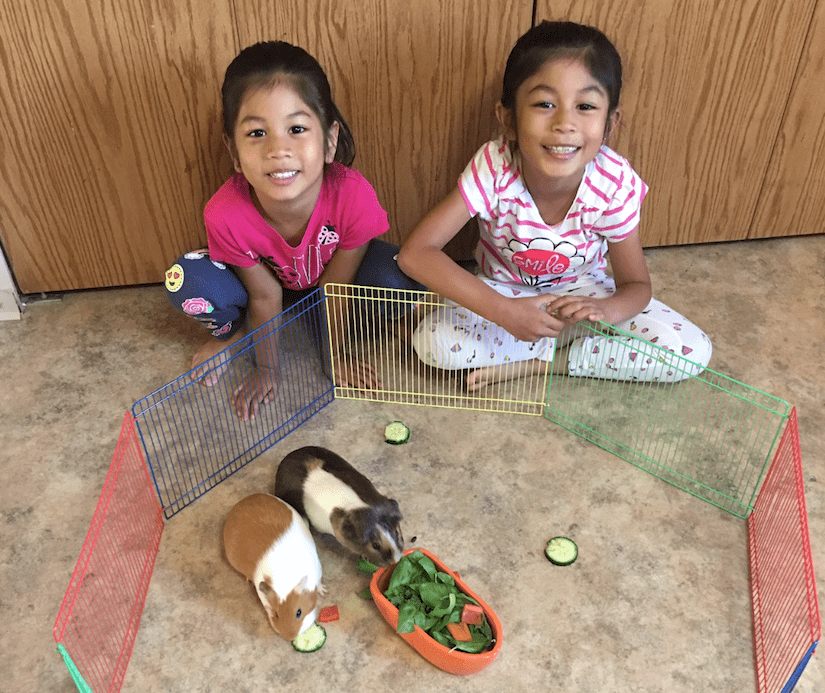 Thank you, Natashia, for adopting Peaches and Pebbles into your home. We can see how much they enjoy being a part of your family. We wish you many more moments of happiness and amusement with all of your girls!
Have you adopted an animal from the BC SPCA and want to share your joy with others? Submit your adoption story!