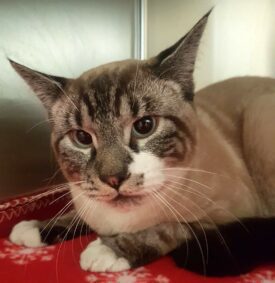 Orion was not doing well in the BC SPCA Quesnel Community Animal Centre shelter. For his own comfort, he was quickly moved into a foster home on January 29, 2022, four days after he was seized during a police incident.
Here he learned to trust people. This handsome lynx point Siamese was two years old at the time and had from all appearances lived a very unstable life in his first home.
All that was about to change when he found a calm, loving place to thrive.
Read on to see how Orion is doing since his transfer to and adoption from the BC SPCA Abbotsford Community Animal Centre on February 20, 2022:
"Orion has settled in so nicely since bringing him home. At first I was worried as he wasn't eating much, but I came home from work one day and saw he had eaten all his food.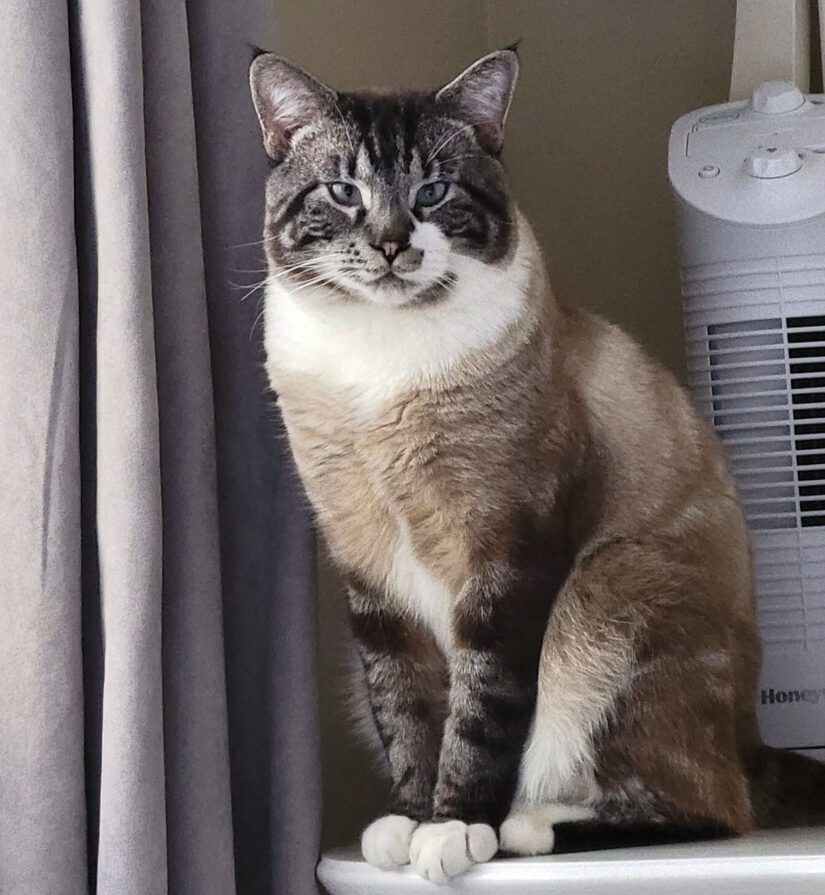 I was looking online to adopt after losing my last kitty of ten years, about four years ago. He reminded me of my last kitty and I thought he'd be perfect.
He has brought so much joy into my life. Mr. 'I don't like being picked up' loves me picking him up and holding him! He is such a big snuggler. Orion also chases his tail until he successfully catches it.
I've started calling him Smudge because of the white smudge on his face. Orion aka smudge is quite vocal when he wants pets and I love it.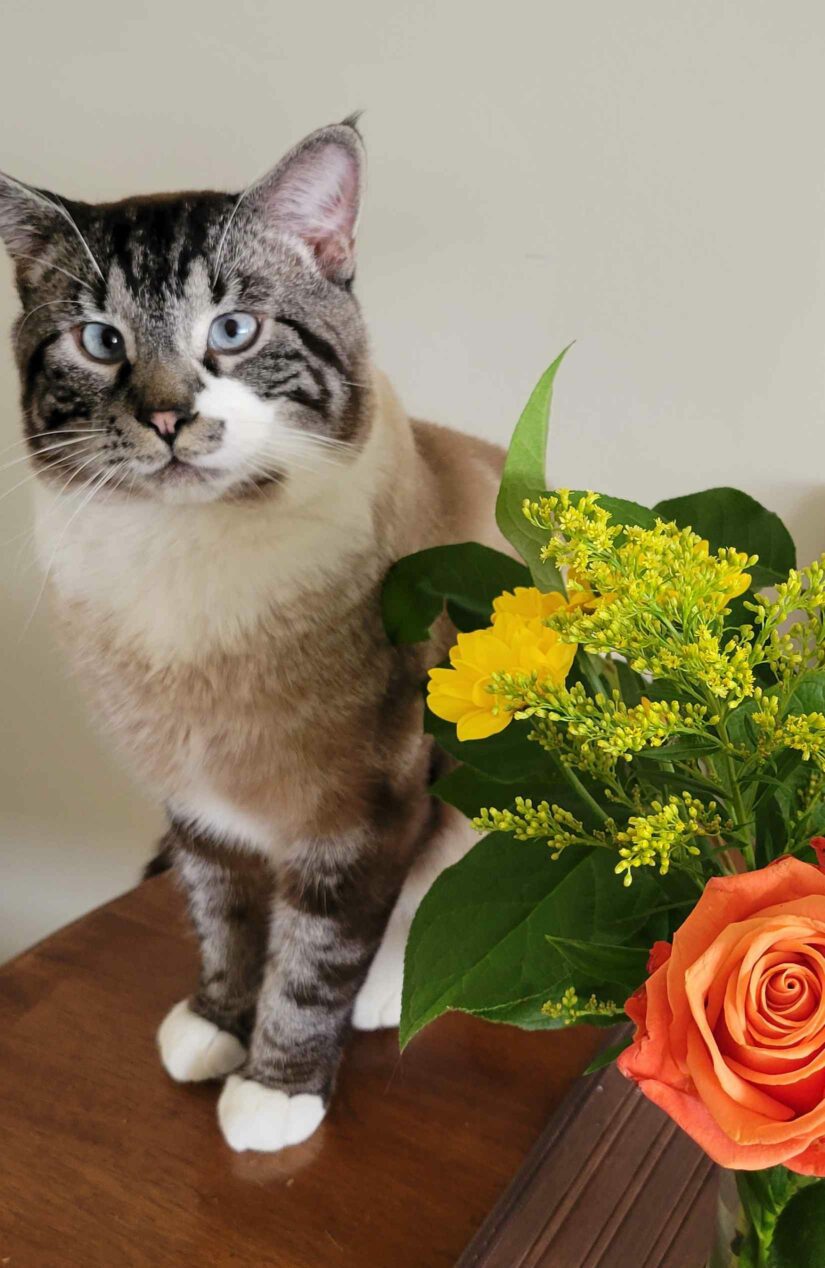 Orion has come out of his shell so much over the last year! He loves being held, taken outside on our daily walks and when I was involved in a horrific car accident back in July, he's been glued to my side. He gives constant kisses and cuddles."
Animals are so resilient, open to showing you their true and wonderful colours when they receive the love and stability they need.
Thank you for choosing to adopt this gorgeous boy and giving him a home where he can relax into his true potential.
Have you adopted an animal from the BC SPCA and want to share your joy with others? Submit your adoption story!
Resources for cat guardians
How do I know if my cat loves me?