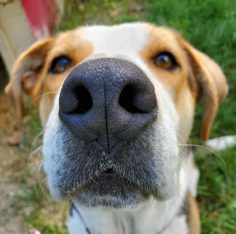 Through no fault of their own, some animals in our care take a very long route to finding their forever homes. June, an adult Labrador retriever American foxhound mix, had such a roundabout journey.
In March of 2018, at four years of age, June was surrendered to BC SPCA North Peace Branch. Described by our expert canine assessors as "an absolute doll" who is friendly with cats, dogs, kids and in fact just "loves everybody", June deserved to find a home as loving as she is.
However, because she was struggling with separation anxiety, June spent some time working with one of our dedicated foster families before being adopted out.
By early April of 2018, June was ready for a family of her own and she was transferred to the BC SPCA Quesnel & District Branch where she was adopted. Unfortunately, June was surrendered back to the shelter in August  2019 because the owner developed allergies.
June was then transferred to the BC SPCA Vancouver Branch where she would have the best chance for adoption. Thankfully, this is where June's luck finally turned. On August 23, 2019, a family came to meet her and quickly decided that she was the piece of their family that was missing. They wrote to share their story:
I fell in love with June as soon as I saw her on the BC SPCA website. We drove from the Fraser Valley to Vancouver the next day to see her, scared and unsure if it would work out.
June has been home with us for two months now and I honestly feel it was meant to be. She is the sweetest and most loving dog. All she wants to do is cuddle.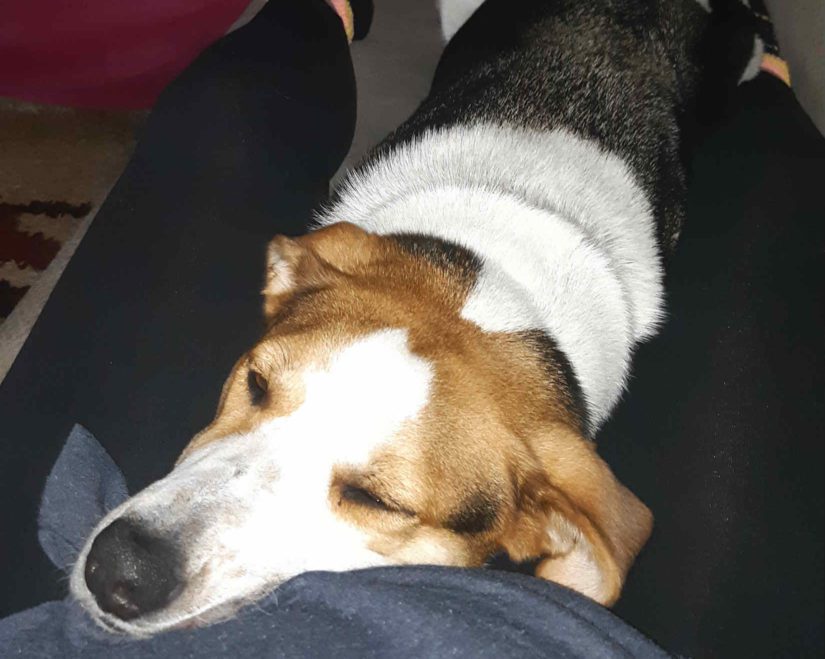 I was told she spent most of her life outside, so was worried how she'd enjoy life as an indoor dog. Well, she loves it!
Nobody has told 70 pound June that she's not a lap dog, but we don't mind. We got her a big comfy dog bed that sits unused.
When we brought her home we didn't know if she was friendly with other dogs. After a few visits to the dog park we know, she loves her doggy friends.
June has gained two pounds since we brought her home. Mommy needs to stop with the treats. But, have you seen those big brown eyes? Gets me every time.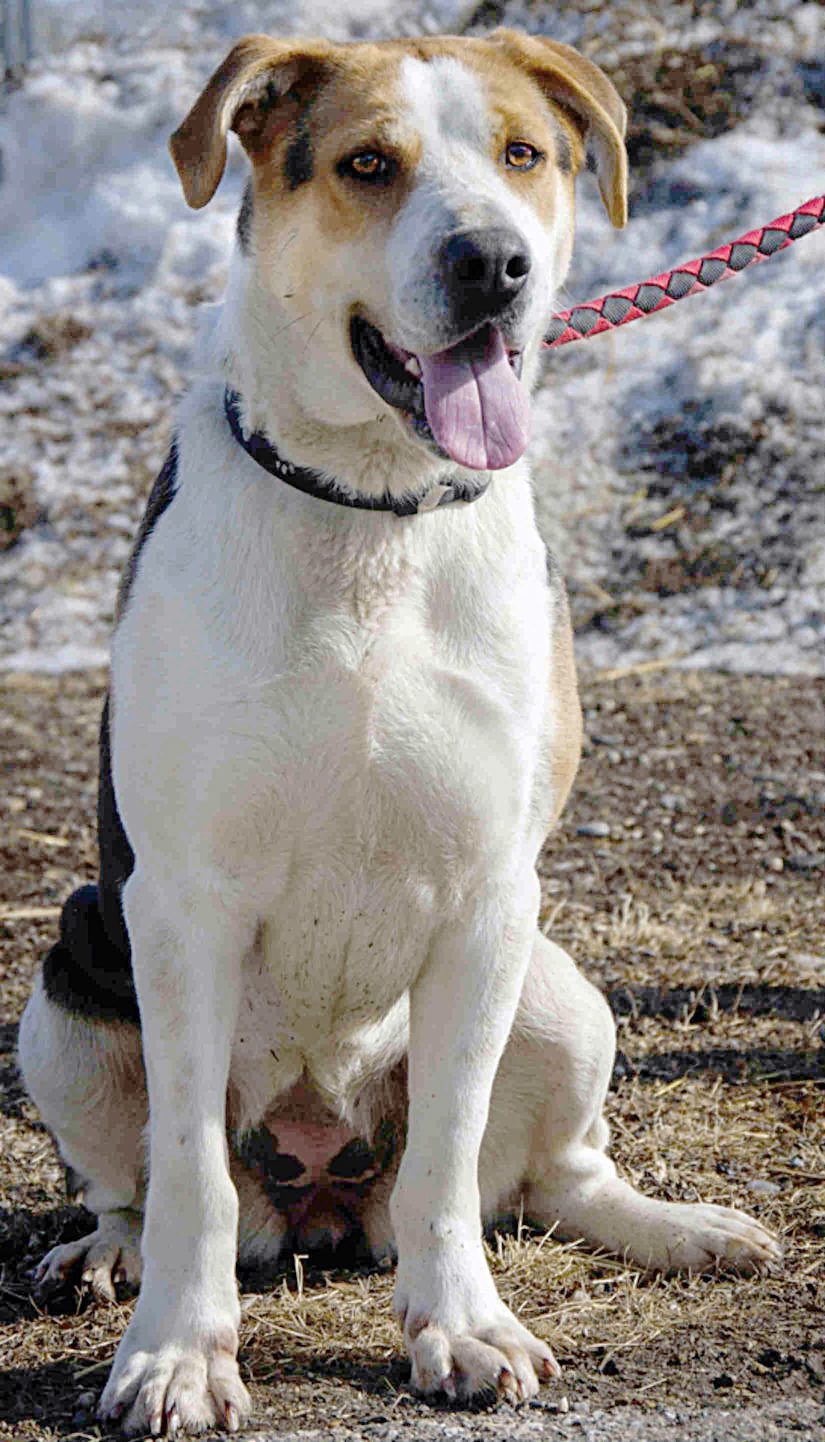 When we brought June home she was terrified of the car. We had to lift her in for weeks. She now jumps in happily when it's time to pick up the kids.
We also thought she may have something wrong with her hips as she wouldn't climb the stairs. Nope. She was waiting until SHE was ready. She runs up and down the stairs now, happily following us wherever we go.
We love June so much and couldn't imagine our lives without her sweet self. Thank you to the BC SPCA Vancouver Branch and everyone involved with helping us find our June! 
Whew! What a ride this girl had getting to the right lap. We're so glad that June is now the centre of attention of such a loving family. She deserves a little spoiling and looks to be thanking you for it in so many ways.
We thank you for making adoption your first option, and for giving this darling pooch a stable, happy home.
Have you adopted an animal from the BC SPCA and want to share your joy with others? Submit your adoption story!