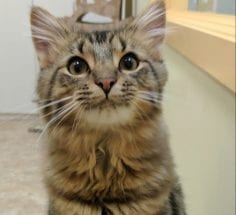 Milo, a mixed breed domestic longhair kitty, was six months old when he was surrendered into the care of the BC SPCA Tri-Cities Education & Adoption Centre on March 5, 2017 by his original owner. He was having problems settling in with the other pets in the home.
Sometimes we know what we like when we see it, and that was certainly the case with Milo. After only two days in the shelter, his new forever family rushed in to meet him and took him home on March 7, 2017.
Here's an update from Milo's family, after about a year and a half in his new home:
We saw Milo on the BC SPCA website on Sunday night, and called the next morning to find out more about this kitty. We then literally ran to the car and raced down to Port Coquitlam to meet this fur ball and take him home with us!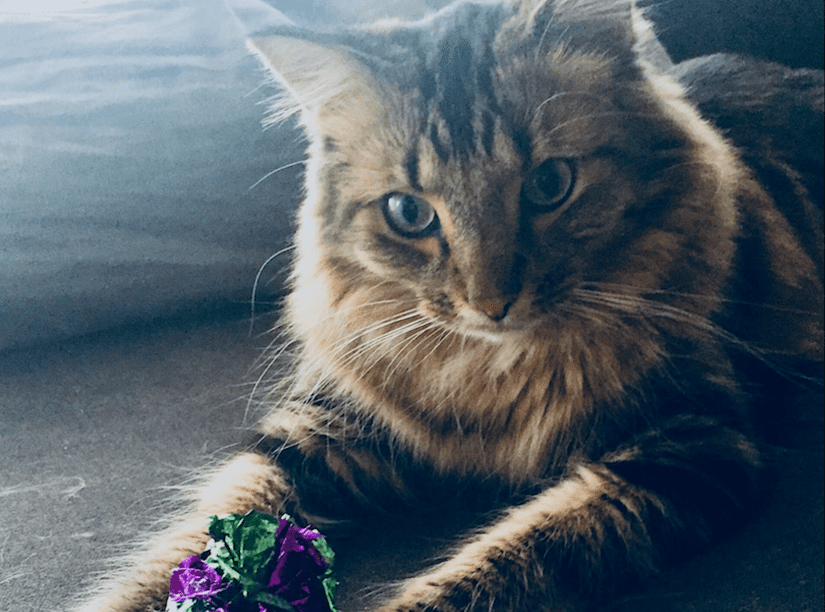 At first we had some inappropriate peeing issues, which were probably due to stress. Now all is good in Milo's world. He is the biggest cuddle bug, with a silky soft fur and a blonde belly which he loves to have rubbed.
He responds to his name, comes to greet us at the door, retrieves springs, and loves to be held like a baby. He acts more like a dog than a cat at times.
He has literally stolen the hearts of everyone who has met him, and many people have told us that they'd take him home in a heartbeat.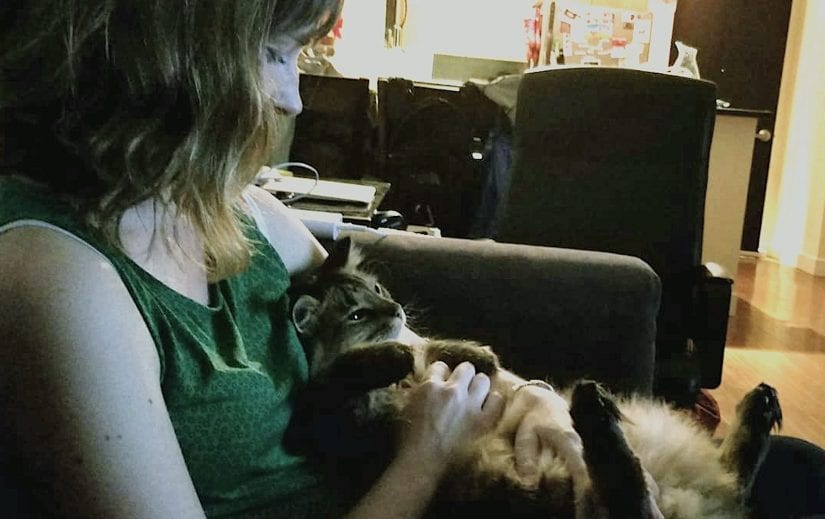 We are incredibly thankful for this kitty enriching our lives. Thank you, BC SPCA, for all the great work you do.
We, and Milo, thank you for choosing to adopt, and for having the love and patience to see him through his adjustment to his new home.
May he continue to steal hearts for many years to come.