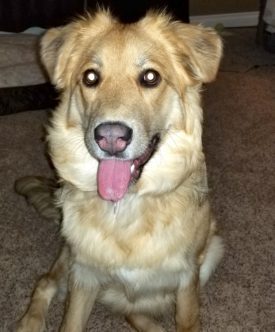 Jersey and her siblings came into our care at the very beginning of their lives. As we watched them grow, we saw how sweet and playful each of the puppies was. We could only imagine how big they were going to be.
Stacy had wanted to adopt a canine addition into her family for awhile. Finally, everything worked out in her favour when she met Jersey at the BC SPCA Quesnel & District Branch in the summer of 2019.
It has been almost a year, and Jersey has come to fit right in to her new family. She has even worked her way into the heart of her youngest human sibling, who wasn't so sure about her at the beginning.
We now have an update from Stacy to share:
Jersey has adapted to her new home very well despite such a horrible start to her life. She loves hanging out with the kids whether it's on the trampoline, going for walks or just relaxing.
She loves chasing and trying to play with the cats. The cats, on the other hand, still haven't come to like her.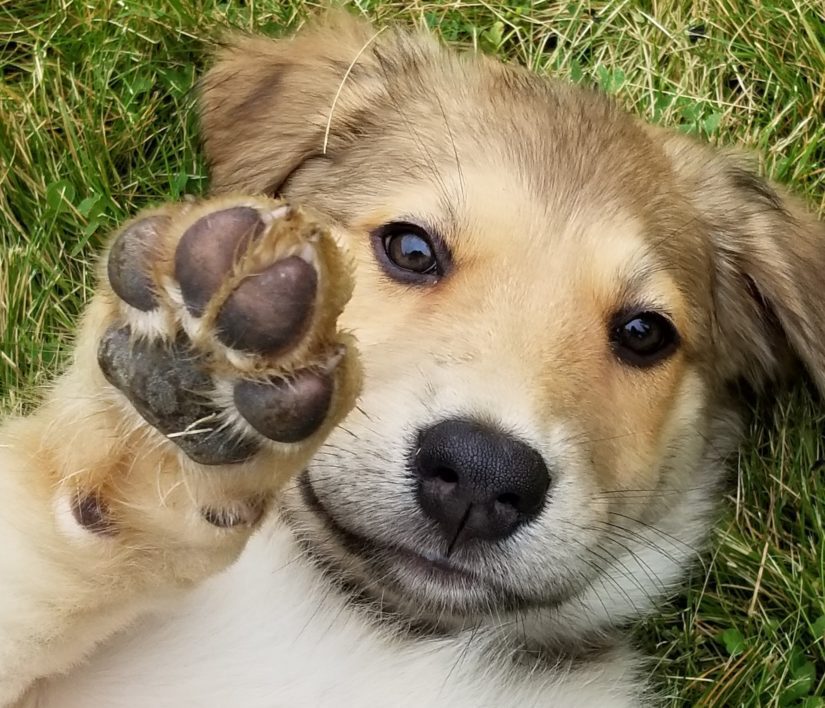 After learning to shake both paws for a treat, Jersey decided it would be better to shake both her paws at the same time to get the treat faster. So, she now knows how to sit pretty.
Jersey has become such a great addition to our family. She is always happy to see us when we get home. She has even made a dog lover out of our youngest, who was previously afraid of dogs. Now, they are best friends.
Thank you to you and your family, Stacy, for choosing adoption as your first option and welcoming Jersey into your home. We adore how she has grown into such a loving dog. It can be a challenge to raise a young puppy, but it's clear that Jersey has the perfect temperament due to the whole family helping out with her upbringing.
Have you adopted an animal from the BC SPCA and want to share your joy with others? Submit your adoption story!