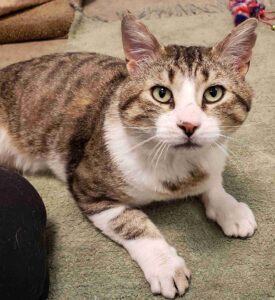 In the spring of 2021, this five-year-old stray tabby found his way to a farm on the outskirts of Kamloops. Igor was emaciated, so the owner of the property showed him compassion and fattened him up a bit.
It was six weeks after his appearance, and Igor wasn't making any inroads with the resident barn cats, so the owner of the property brought him to us.
Upon his arrival at the BC SPCA Kamloops Community Animal Centre on May 31, 2021, Igor immediately underwent dental surgery and treatment for various wounds and parasites common to outdoor kitties.
His online photo spoke to the heart of his human match. By June 24, Igor was on his way to a new home.
Read and observe how this handsome fella went from tough stray to big softy. Here's a letter we received from his forever guardian:
"Igor came into my life shortly after my childhood cat passed away. Amidst all else that was going on in the world, my life and the lives of my family, I suddenly felt so much more more alone.
On a whim I decided to look at my local BC SPCA listings and as soon as I saw him I couldn't get him out of my mind. He was battle-scarred on his nose and ears and missing a tooth he had managed to chip somewhere in his turbulent past.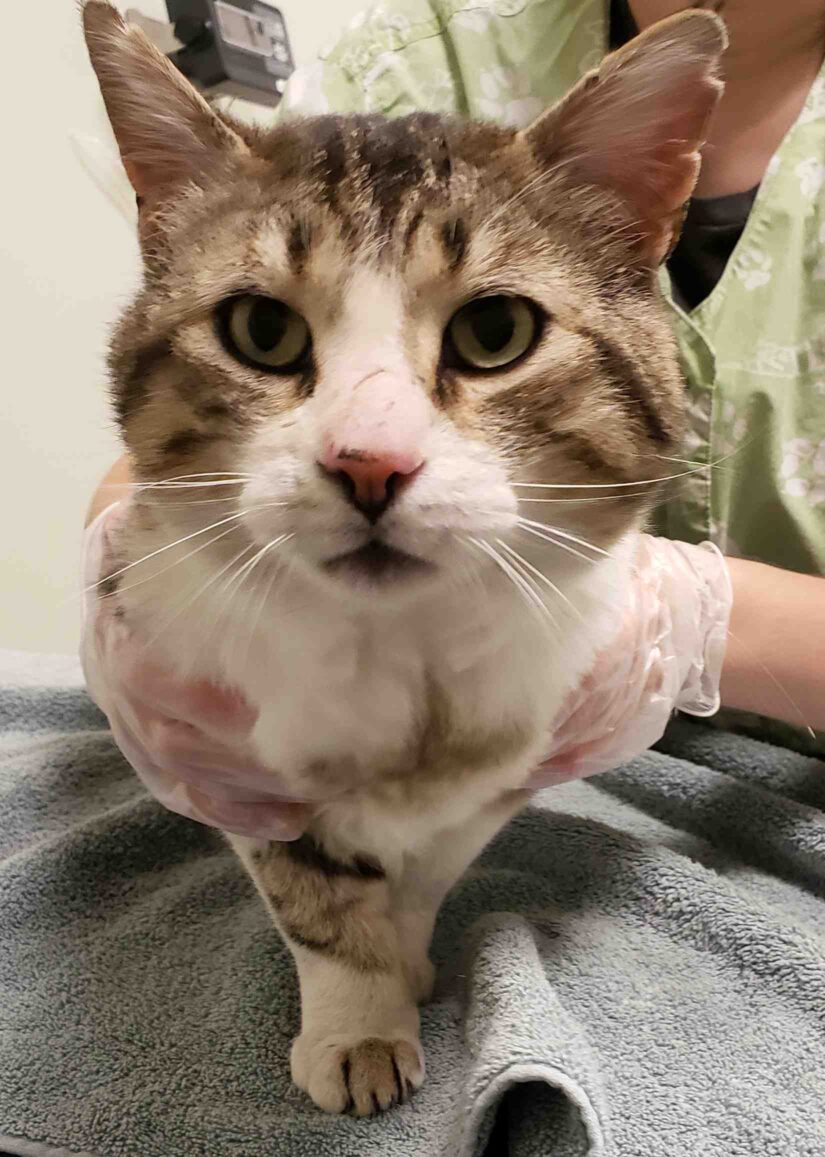 I went to meet him and a week later he was home, and he knew it. He spent the first night on my bed as if he'd been there all along, and he's been there ever since.
Igor makes the house brighter with all the love he has to offer. He's given us a reason to smile again; a reason to laugh.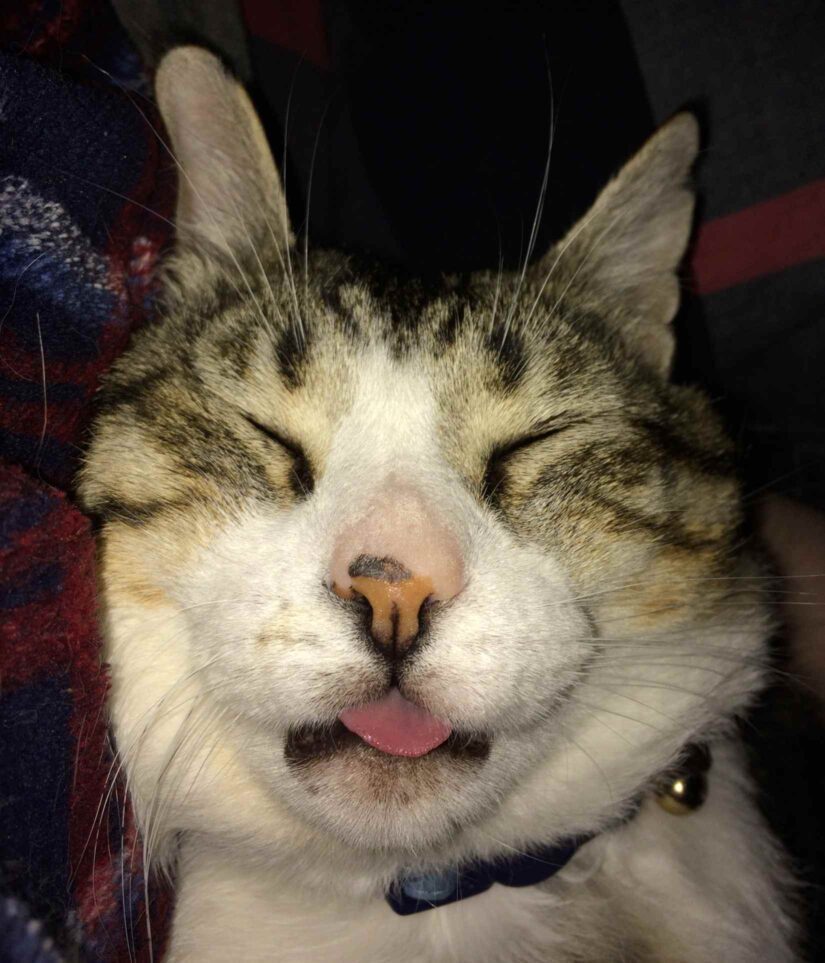 Loudly flopping down for cuddles, welcoming himself onto any available body part, stretches so good his tongue comes out (with the designated "chicken leg" sprawled out), chirping with every pet, kicking purrs into overdrive and skull-bashing head bumps.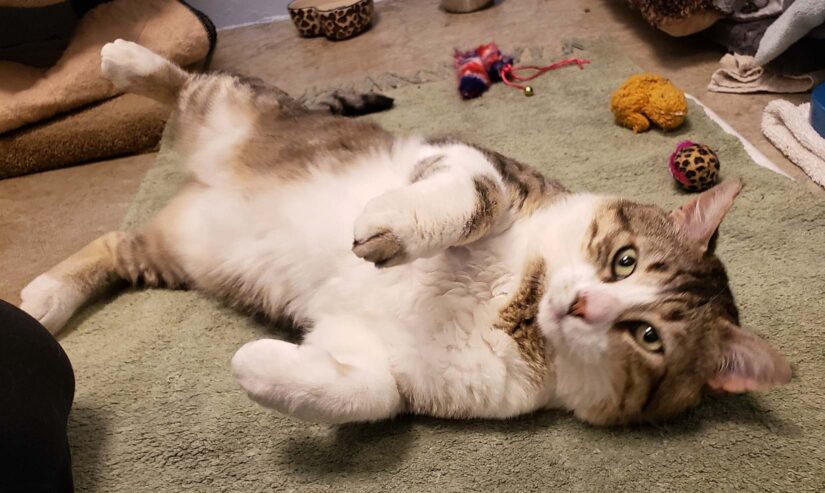 Sometimes, as he falls asleep, Igor lets out a happy sigh for his happily ever after, and I think "yeah, me too." I'm happy to be that happily ever after."
Well, that's a win-win story if we ever heard one! It looks like Igor was just waiting for the chance to be someone's source of love and laughter. May the two of you sigh with happiness to be together for many years to come. Thank you for choosing to adopt.
Have you adopted an animal from the BC SPCA and want to share your joy with others? Submit your adoption story!