In April 2018, Frankie was found in bad shape north of Fort St. John. She came to us from the North Peace Vet Clinic, who identified that this sweet Chihuahua had a broken femur bone in her hind leg.
The surgery to repair a broken femur bone has a long recovery period, but we believed Frankie would make a full recovery and make an amazing companion to her future adopter.
A few months later, Frankie was ready to be rehomed. In July 2018, Dustin met Frankie at the BC SPCA North Peace Branch, and the rest is history:
Frankie was found north of town with a broken right femur. After undergoing surgery, which required two pins, she went through rehabilitation with the surgeon before being adopted out through the BC SPCA.
It was at this point that Frankie came into my life. I felt an instant connection with her.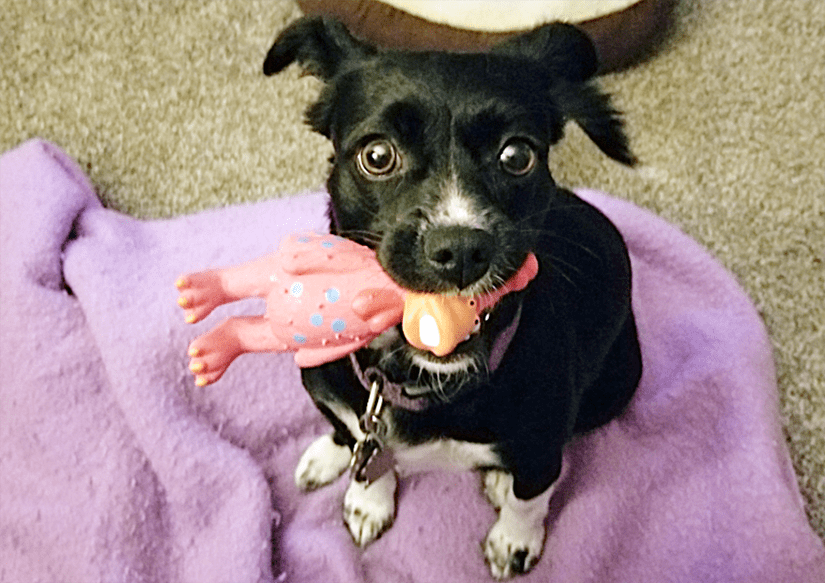 Frankie is my bedtime buddy, my road trip co-captain and she has helped me talk to many new people. To Frankie, everyone is a friend she hasn't yet met.
I am so thankful she is part of my pack.
Thank you, Dustin, for choosing adoption as your first option, and for providing so much loving care to Frankie. When Frankie came into our care, she was only about a year old with so much life in her. We wanted to save this little girl and give her a second chance at life. We are so happy that she has found that second chance with you.
Have you adopted an animal from the BC SPCA and want to share your joy with others? Submit your adoption story!