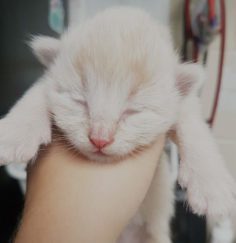 On August 10, 2018, when they showed up at the BC SPCA Abbotsford Branch, Little Lemmy and his three siblings were so young that their eyes had not yet opened. They were an unwanted litter, but instead of being left to survive in the wild, they and their mom were surrendered to our care.
At one week of age, the family was immediately placed with one of our committed foster guardians, so that they could be monitored and cared for by their mommy for the crucial first eight weeks of life.
Mommy, a beautiful calico, was herself still a kitten at only eight months old (kittens can have kittens). When they were old enough, all five kitties were spayed and neutered, vaccinated and readied for adoption.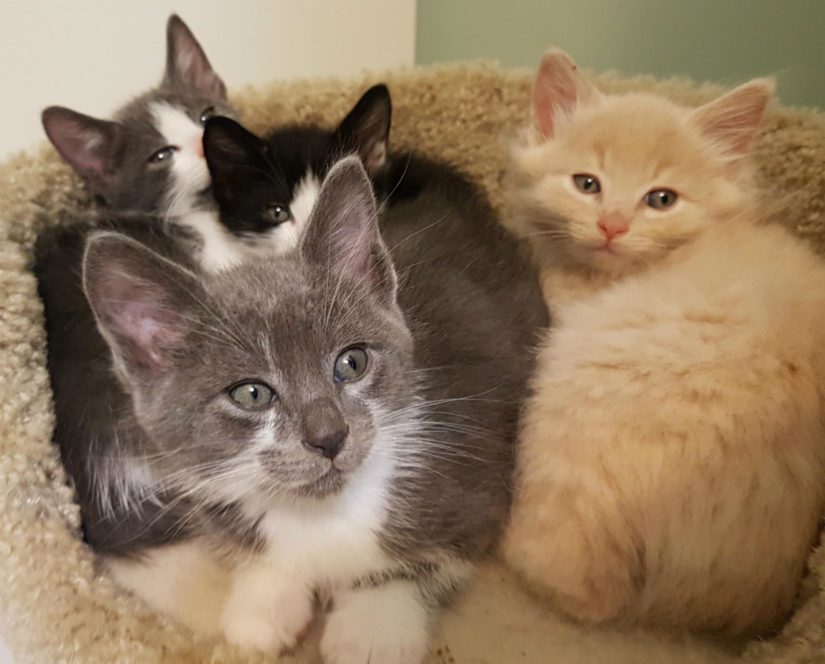 Lemmy, a cream ginger tabby, caught the eye of a new mainland adopter just in the nick of time, as he was about to accompany the rest of his family to a Vancouver Island shelter through the Drive for Lives animal transfer program.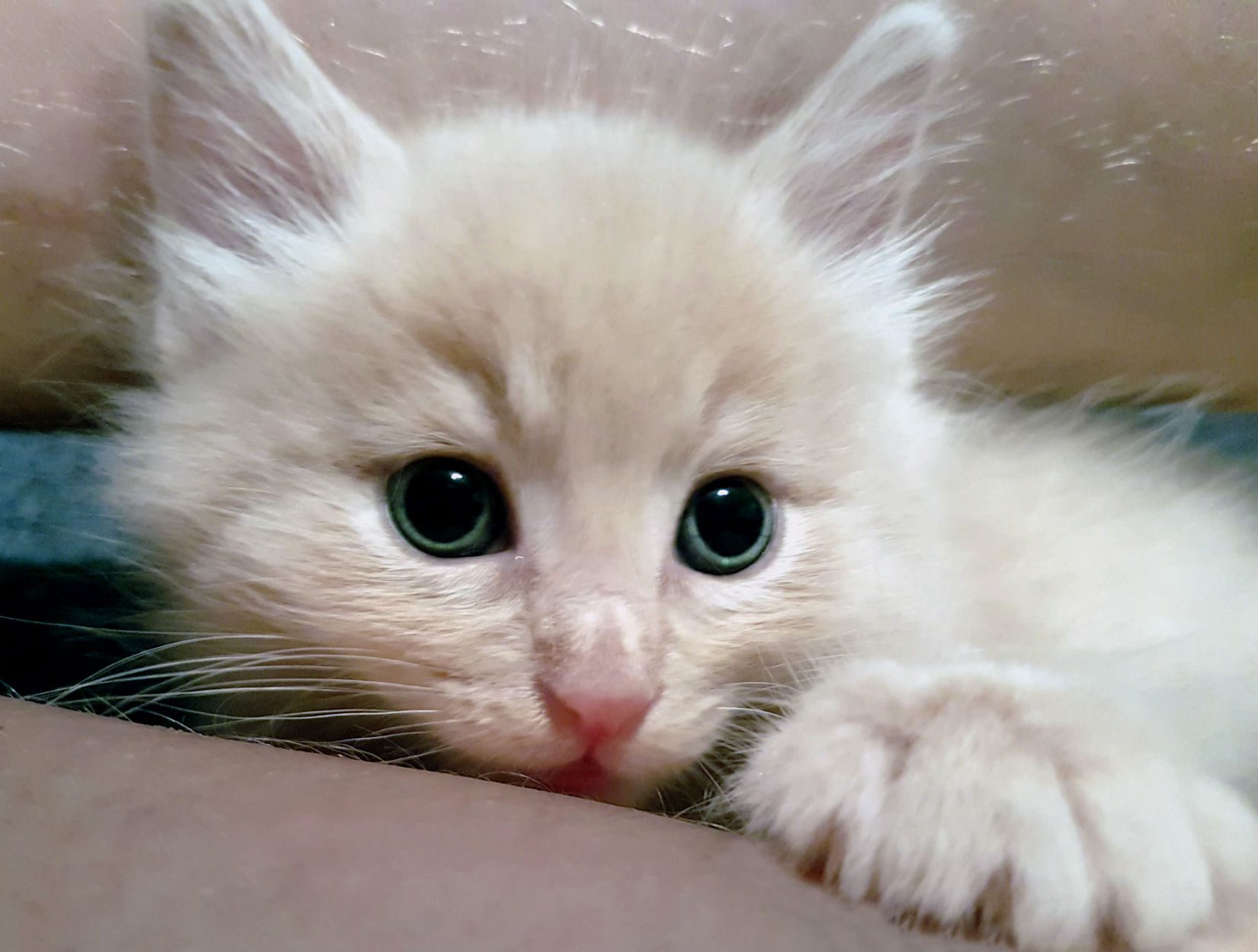 He went to his new home on October 31, 2018, where he quickly earned himself the new name of Chase, as you'll read from this update from his forever family:
As you can see, Chase has blended in well with our dogs. He keeps them on their toes racing around and "Chase-ing" them, hence the name change.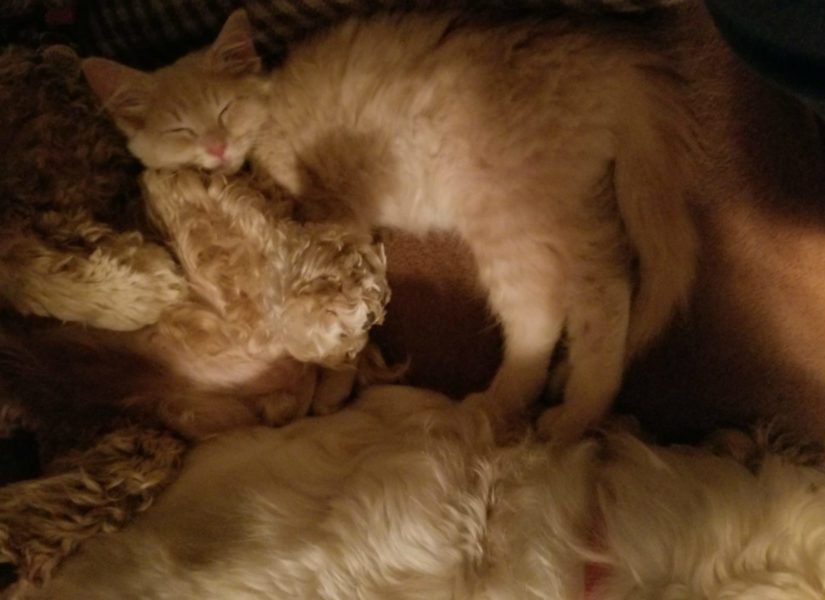 He travels well and is very content in stealing dad's lazy boy chair for his naps. He also enjoys sleeping with his "sisters."
His appetite is enormous. He likes his fresh fish and meats.
Thank you again for not shipping him to the island before we could get in the next morning!
Joanne and Mike

Yup, that surely does looks like a blended family. Chase sounds and looks to be very happy to have buddies with whom to share play and snuggle time.
Thank you for making adoption your first option. We're betting Chase is going to have a very good life with you.
Have you adopted an animal from the BC SPCA and want to share your joy with others? Submit your adoption story!