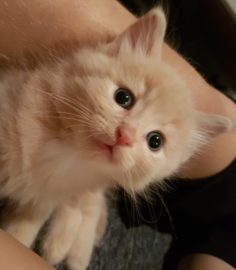 In the late summer of 2018, Chase was surrendered to the BC SPCA Abbotsford Branch with the rest of his litter. Confident and playful with his siblings, we knew that Chase would make a wonderful addition to a loving home.
Once he was old enough for adopters to meet him, Joanne and Mike came to visit the branch in October 2018. They instantly fell for his big, captivating yellow eyes.
Since coming home, Chase has matured and grown into the best cat he can be. Joanne and Mike had previously sent us an update, but now Chase has written us a letter with Joanne's help:
Hi everyone,
It's me, Chase, giving you an update (with Mom's help—she's typing).
It has been a year since Mom and Dad came to pick me up. A lot has happened. I lost my favourite cuddle buddy, Sadie. She crossed the rainbow bridge in April. She was 18 years old.
I have grown a lot—I am now 10.5 pounds. I get a lot of attention from everyone and I love to hang out with my canine sisters. I am the boss, of course.
As you can see, I grew up to be a big boy. I am happy and very loved. I have lots of toys and many secret places to sleep.
Thank you for taking care of me until Mom and Dad came along!
Chase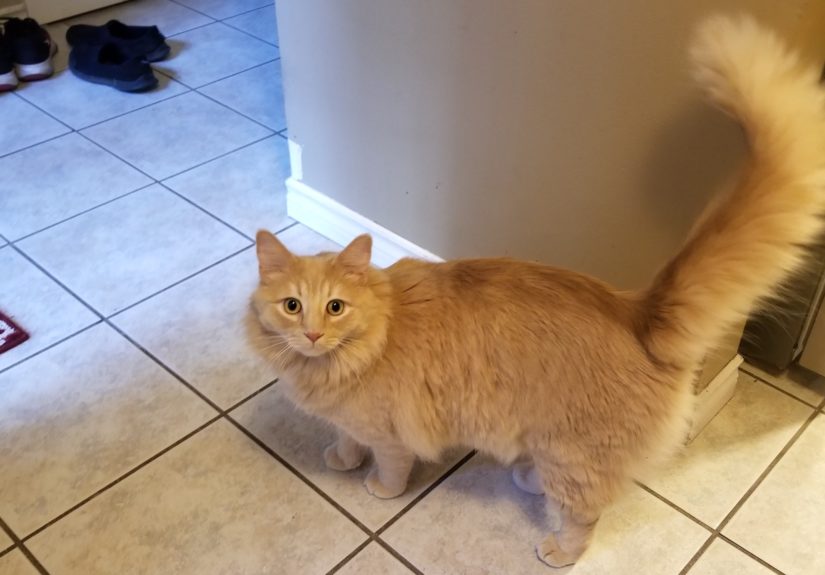 Thank you for your update, Chase. We are so happy to hear how well you have settled in with your new family.
We're sorry to hear that your cuddle buddy has passed away this year but we have no doubt that you filled her last few months with all the love she could ever wish for. Your canine sisters must be grateful you are there to show them who is the boss.
Thank you, Joanne and Mike, for helping Chase write his letter to us and for adopting him into your family. We're so pleased to know Chase has blossomed into a delightful feline companion. We know he will return your love and affection for many years to come.
Have you adopted an animal from the BC SPCA and want to share your joy with others? Submit your adoption story!