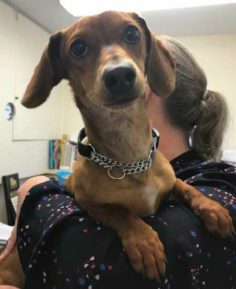 This bright-eyed boy is Buster. The chestnut, mini dachshund was only one year old when he was surrendered to the BC SPCA Williams Lake & District Branch when his owner had a major life change and could no longer keep him.
To ensure that he could be exposed to a larger population of potential adopters, Buster was relocated to the BC SPCA Burnaby Branch via the Drive for Lives animal transfer program.
Every dog who comes into our care has a temperament assessment so they may be matched to the right family. Buster proved to have tons of personality; described as sweet, sociable, loving, playful, outgoing, confident (and wiggly!), we knew this little doggo wasn't going to be at the shelter for long.
Yet, Buster did need an experienced home that could help him direct his energy and provide lots of play and maybe another canine buddy.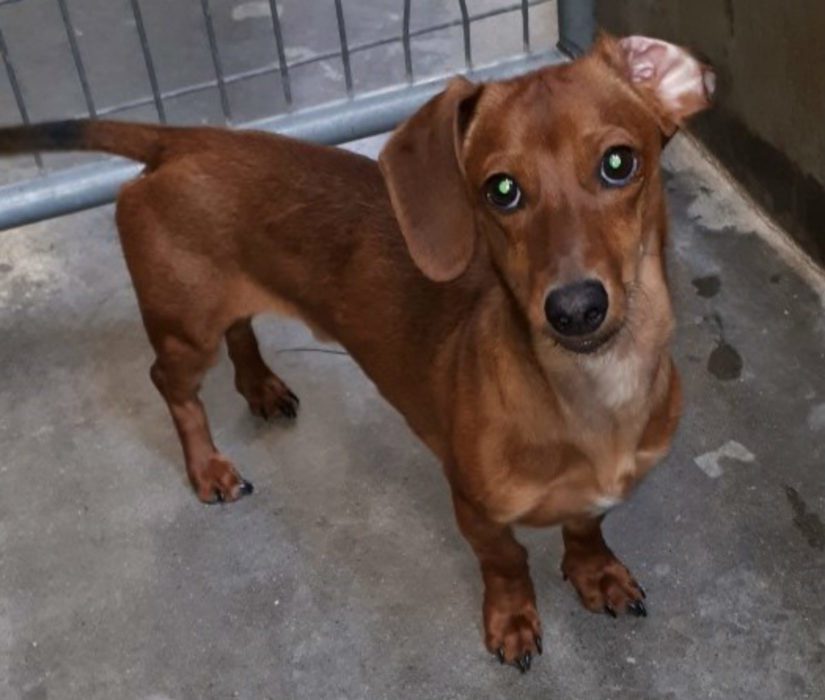 And who should show up on June 8, 2019, but the perfect forever family! They have since written to share an update on Buster's progress.
Buster is a beautiful, one-year-old dachshund who has become a big part of our family. He was a little challenging at first, since he can jump baby gates. We had to close the sliding doors with the baby gate in front.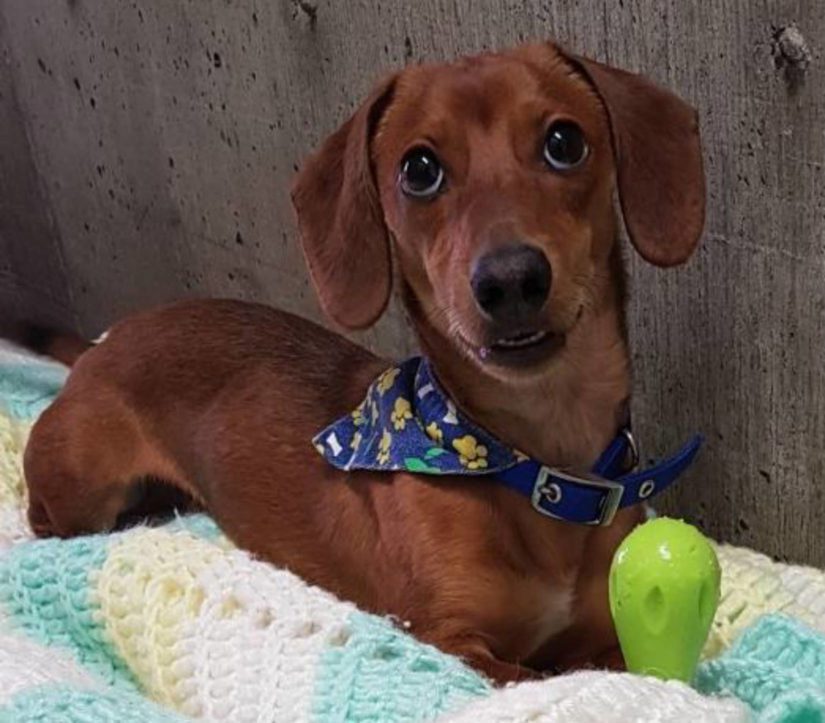 Buster is definitely a jumper. He can get on the beds in one leap. We've now set up stairs to the bed and taught him how to use them.
Buster has grown close with one of our other dachshunds, Daisy, who we rescued last year. He is definitely bringing life back into our older dachshunds.
Buster has become spoiled already, sleeping in our bed. He loves to sleep right next to us.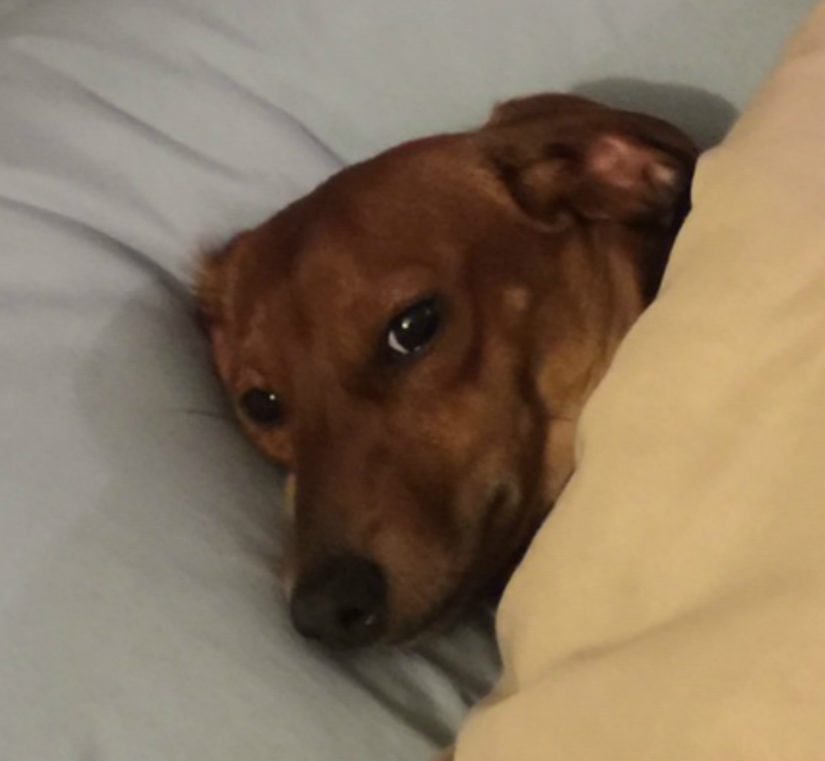 Thanks to the BC SPCA, we have a playful new addition to our family.
Thank you for making adoption your first option, once again. It sounds like Buster really hit the jackpot and is loving his new life.
Have you adopted an animal from the BC SPCA and want to share your joy with others? Submit your adoption story!