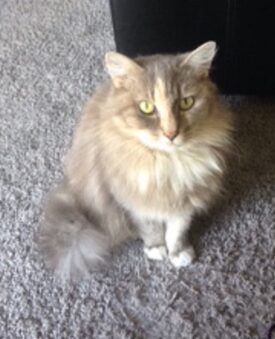 Many times, the connection we feel with our new feline friend is instantaneous.
This is how it was for Sandy's son when they walked into the BC SPCA Burnaby Community Animal Centre, back in June 2006, where they met Briane.
After learning that they couldn't adopt her immediately, Sandy's son was determined to do whatever it took to make sure Briane became a part of their family.
Sure enough, the following week, Briane entered her new home where she lived a long and happy life with her loving family. Now, 15 years on, Sandy has written to us to share a tribute for their beloved cat:
Back in June 2006, my son and I visited the BC SPCA Burnaby Community Animal Centre to look for a cat to add to our family. There were only a few kittens available but many older cats.
My son walked over to a kennel, opened it up and the kitten inside literally jumped into his arms and wrapped herself around his neck. He called me over and said he wanted that one.
He walked out to the front desk, where he informed the staff that he wanted to adopt this kitten and take her home right away. However, we were told we had to come back the following week. Briane still needed to be processed and spayed before she could be adopted out.
My son was very worried that Briane would be adopted before we could get back the following week. When Monday came around, he skipped school and said he would go by himself if need be!
We drove to the shelter, filled out the paperwork and my son paid the fee, saying that Briane was his.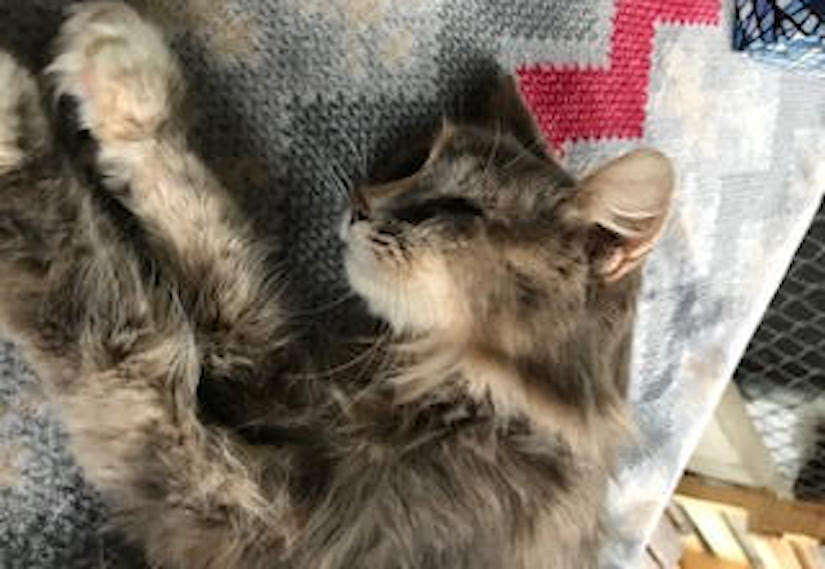 On February 5, 2021, Briane succumbed to cancer and kidney disease. We felt that she had a wonderful life but it was her time to go over the rainbow bridge. We knew she was in pain and our vet agreed. It was an extremely hard decision but it was the right thing to do.
Briane was a very loving cat and we adored having her as a part of our family.
Thank you, Sandy, to you and your son for choosing adoption as your first option. As much as your son knew that Briane was the right kitty, it sounds like she really chose him from the very beginning. We are so thankful that you gave Briane an amazing life and provided her true forever home. May she always accompany you in spirit.
Have you adopted an animal from the BC SPCA and want to share your joy with others? Submit your adoption story!