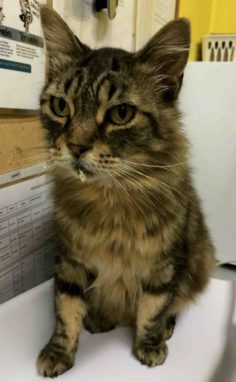 This handsome fellow is seven-year-old brown tabby manx, Bob. Bob showed up at the BC SPCA Chilliwack Branch on September 12, 2018 as part of a cruelty investigation.
Bob and three other cats were found cuddled up on the front porch of their former home. Their owner had sadly been evicted several weeks before and the home was boarded up. The cats had been trying to get back into the house where they had lived the first years of their lives together.
Despite being abandoned to the elements, they all remained friendly and social and were great prospects for finding new homes.
Bob and his buddies were all treated for any ailments (in Bob's case, this was dirty ears and bad teeth), spayed or neutered and transferred by the Drive for Lives program to shelters with higher populations of adopters.
Bob prompted a love-at-first-sight reaction from a new adoptive family at the BC SPCA Vancouver Branch and went to his new home on November 2, 2018.
Bob's forever guardians sent in this update on their love story with Bob:
We are completely obsessed with our new cat, Bob. As he is our very first cat we were a little worried about this big step in our lives. Would a cat be the right fit for us?
But from the moment we saw Bob, we fell in love, and we like to think he did, too. It took him just an hour in is new home to come out of his shell and then he was out of hiding and looking for pets.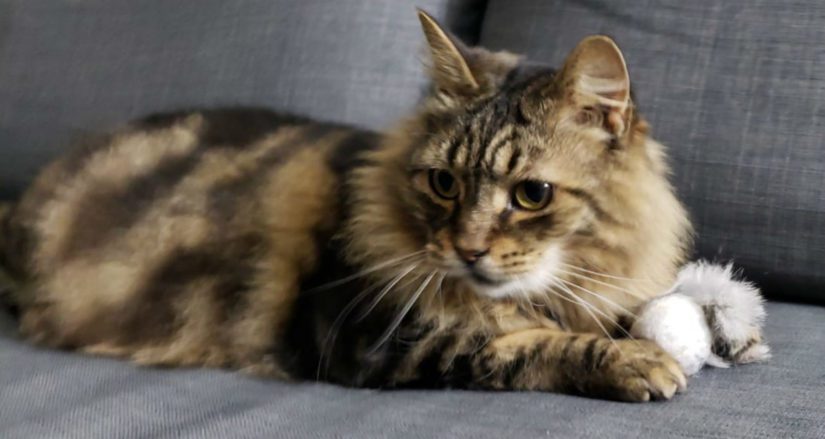 He is the most gentle, loving cat we've ever met and he's already won the hearts of the staff at his new vet's office.
Bob enjoys spending his days sleeping, playing with his mouse toys and dinner time, and he loves getting belly rubs.
We can't understand how someone could have abandoned this little sweetheart but we are grateful to give him all the love and pets he deserves!
Bob enriches our lives beyond words. Be it bed time snuggles, play time or morning belly rubs, he is always there making us smile.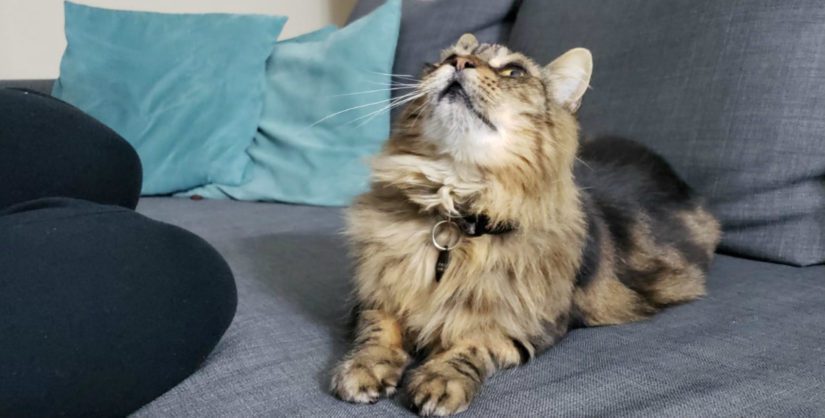 Wow, what a happy ending for Bob! We can see the improvement in his lifestyle in his full coat and his bright eyes.
We applaud you not only for taking the leap of faith to take on your very first feline, but for making the choice to adopt and to adopt an adult. Clearly, the decision is paying off for you, and for Bob. Happily ever after!
Have you adopted an animal from the BC SPCA and want to share your joy with others? Submit your adoption story!