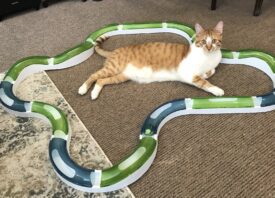 Even the most timid felines can possess the goofiest traits. All it takes is a little coaxing from guardians they trust and a place where they feel at home.
This was the case for Alan. When Rebecca and her partner adopted him August 2019, they knew it would take some time to ease Alan into his new life.
Initially, upon arriving at his new home, he wasn't quite sure what to make of his surroundings. However, almost a year later, Alan has now let loose while still being cautious when necessary.
We have received an update from Rebecca with a glimpse into Alan's true personality:
Throughout my life I have always had animals, mainly cats, but when I moved to BC from the UK, my rental agreement didn't allow pets. Luckily, my partner spoke to our landlords about it and they allowed us to get a pet.
Unbeknownst to me, after looking online, my partner went to the BC SPCA Vancouver Branch with the idea of adopting a particular cat. However, after seeing Alan, he changed his mind. For that I will be forever grateful.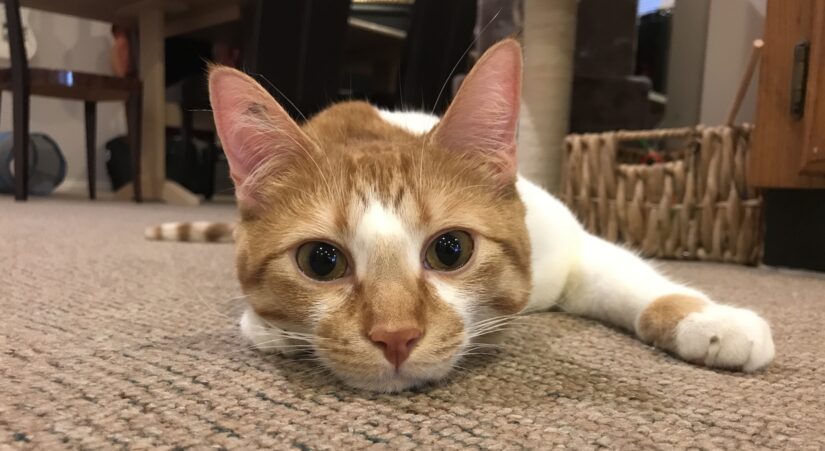 Upon my return home from a family holiday, I was welcomed by a gorgeous ginger and white cat, Alan.
Initially, Alan was very skittish, especially around loud, unfamiliar noises and sudden movements. Over time, and with a lot of patience from my partner and me, he has gradually gotten used to everything in our household. Now, nothing phases him.
Alan absolutely loves going outside in our garden; I invested in a harness for him so he can play outside.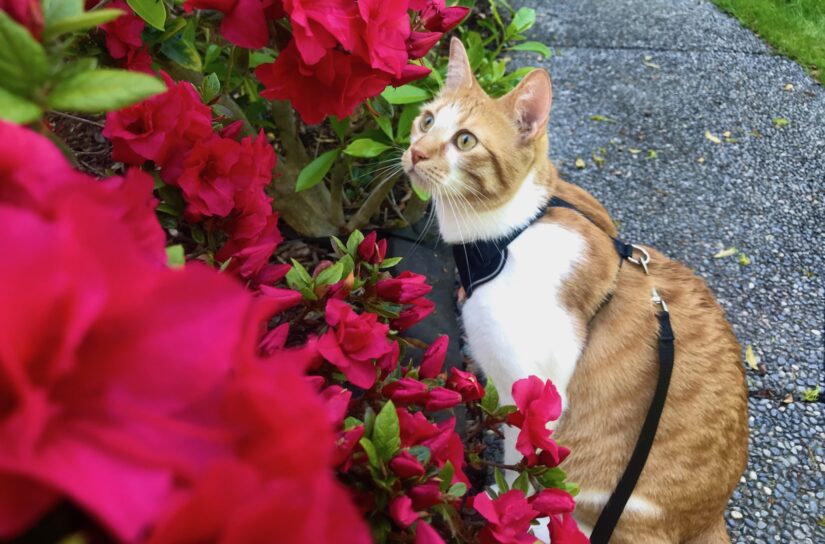 Alan enjoys playing in his tunnel, playing fetch (yes, he is a cat that fetches) and spends most of his time snoozing on our bed and the couch. He is very vocal when in a playful mood, and always wants to be involved in whatever we're doing, whether it be the cleaning or the washing.
He loves to have a chit chat with us. His party trick is doing backflips off the walls, cupboards or couch and zooming up and down the house on a regular basis.
Alan's arch nemesis is the Roomba—he has even recently figured out how to turn it off! His tail is also an enemy of his and he chases and fights it on a daily basis, which provides entertainment to the whole household.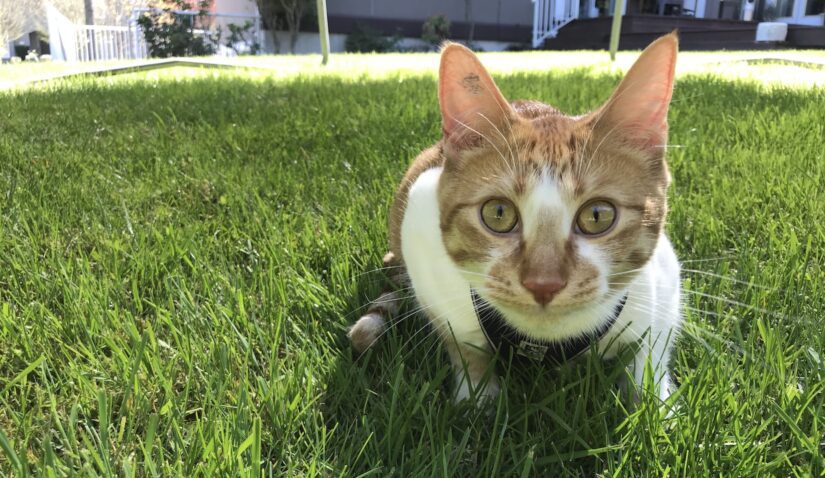 His kooky personality has made it a lot less lonely to live away from my family. Alan is my little furry pal who amuses me and makes me happy every day. After his rough start in life, it's safe to say that he now lives the life of Riley (and rightly so).
Thank you to you and your partner, Rebecca, for choosing adoption as your first option. We know life never quite feels complete without an animal around. Alan will forever be grateful to you both for negotiating with your landlords on bringing a furry companion into your home.
Have you adopted an animal from the BC SPCA and want to share your joy with others? Submit your adoption story!