Know where to start and what to expect when adopting a pet from the BC SPCA in these five steps.
*We've recently made some changes and moved our adoption process to offer online applications and appointment-only shelter visits. This is in order to protect the health of our staff, volunteers and members of the public during the COVID-19 pandemic.
To learn more about the latest updates regarding COVID-19 pandemic and shelters availability visit our COVID-19 Frequently Asked Questions.
Not sure if you're ready to adopt or need more information? Understand the commitment of adoption and learn how to choose a pet with our pre-adoption tips.
1.) View adoptable pets
Start looking at available animals online, register and make a profile and begin favouriting your ideal pet! You'll notice with the recent updates to the adoption pets profile page, more detailed information and a 'what's next' button. This will have details on the branch, how to contact for an appointment and the location of the shelter.
2.) Complete an adoption application
Once you find a pet you're interested in, take note of their name, ID number and location in their "About Me" section of their adoption profile. Next, fill out an online application and someone from the branch will contact you directly to make an appointment plus answer any questions you might have regarding the animal or adoption process. Note that the information you provide helps us match you with the right animal companion for your lifestyle and household, it does not act as a guarantee on the animal you are applying for.
3.) Shelter appointments: Talk with staff or volunteers
Adoption counselors are there to help answer questions and assist with meeting animals. We disclose all information we can about the animal so you can make an informed decision.
If you're interested in a certain animal, an adoption counselor will go over their behaviour and medical file with you. When a match is successful, many animals are ready to go home the same day.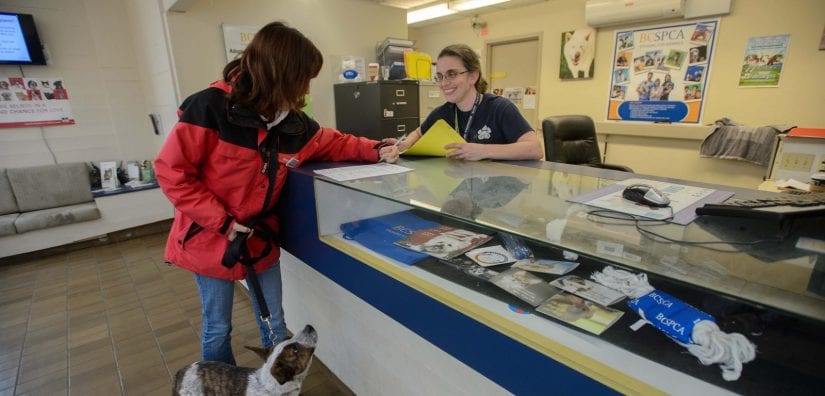 4.)  Complete the adoption
Adoptions are processed with the applicant unless other arrangements have been confirmed with staff. You'll need to bring government issued photo identification. Check your local BC SPCA branch for current fees and learn what the adoption fee includes.
5.) Bring your pet home
Change can be scary for any new pet. Set up your new pet's supplies and make your home safe for them before their arrival so they can have an easier transition.
There are many things to consider for your new pet's happiness and safety. Find out how to prepare for their arrival using our pet care section.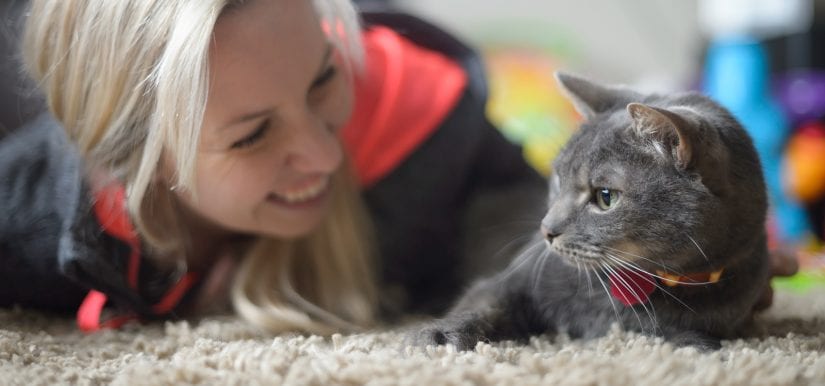 Follow up & support
If you have any questions or need support after your adoption, please don't hesitate to contact the branch you adopted from for advice.