Port Coquitlam Education & Adoption Centre
Phone:
(604) 468-4044
Emergency phone:
Call Port Coquitlam Animal Control at (604) 927-5440 (During operating hours) (604) 879-7343 (Night, 5 p.m. to 12 a.m.) After hours: call your local police or RCMP
Address:
3278 Westwood St, Port Coquitlam, BC V3C 3L8, Canada
Services offered:
Adoptions, Kids camps/programs offered, Education centre
Email:
poco@spca.bc.ca
Please note, due to the volume of emails received daily we may not be able to respond immediately. Should you need urgent assistance, please call.
Serving the following communities:
Port Coquitlam and area.
Hours of operation:
N

Thursday to Tuesday:

12 to 5:30 p.m.

Wednesday:

Closed

Stat Holidays:

Closed
Adoption fees*
Dog adoption fees
Adult dog: $369
Small breed adult dog: $469
Mature dog (over 8 years): $184.50
Puppy (under 6 months): $499
Small breed puppy (under 6 months): $599
Cat adoption fees
Adult cat: $149
Mature cat (over 8 years): $74.50
Kitten (under 6 months): $199
Small pet adoption fees
Rabbit: $65
Guinea pig: $15
Rat: $10
Mouse/Hamster/Gerbil: $5
Bird adoption fees
Budgie: $15
Cockatiel: $25
Canary/Lovebird: $30
*Fees subject to change without notice. All BC SPCA cat/kitten/dog/puppy/rabbit adoptions include a microchip and lifetime registration with the BC Pet Registry. Registration for lifetime protection is $45 for cats/kittens/dogs/puppies and $11.25 for rabbits, which will be added to the above adoption fee. For more information please visit bcpetregistry.ca.

Welcome to the BC SPCA Port Coquitlam Education & Adoption Centre. We are one of 44 BC SPCA locations across the province serving sick, neglected, abused and homeless animals. Whether you are looking to adopt a new furry friend into your family or would like to know more about how you can make difference for animals in our community, we are here to help. The BC SPCA is a not-for-profit organization which relies primarily on community donations to help animals in need. Please join us in the fight against animal cruelty!
Search adoptable animals available through our location.
Please note that our facility does not provide animal control services such as lost, found or surrendered animals, thank you.

Adopt Me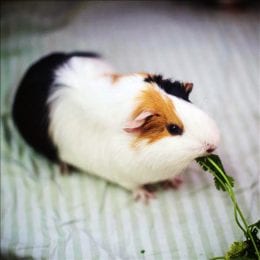 Suzy and her best friend Polly were surrendered into our care when their guardians were moving. These two best friends are bonded and must be adopted together. Guinea pigs are very social animals and do much better in pairs. Polly is the more outgoing of the two and helps Suzy feel comfortable around humans. Once on a lap Suzy does settle in and will relax with some yummy greens. Come meet these two today!
Name:
Suzy & Polly
Age:
2Yrs
Gender:
Female
Animal ID:
432165 & 432164
Breed:
Guinea Pig