January 31, 1938 – January 16, 2019.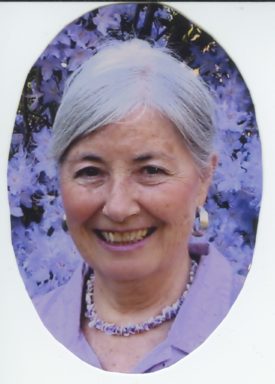 Margot was born in Regina, Saskatchewan, attended Vic College 1955-57, and graduated from U.B.C. with a degree in Honours Psychology, 1960. Margot's 25 year career as a psychologist, initially in government services and later in private practice, involved therapeutic work with children, families and individuals.
Following her retirement, Margot designed and painted on glass and became a prolific painter on canvas.
As reflected in her professional and personal life, Margot's deep interest and love for people was paramount.
Through her relationships, Margot has touched, inspired, encouraged, loved and transformed so many lives, and The BC SPCA is most grateful to her for her support.