July 1, 1937 – July 12, 2016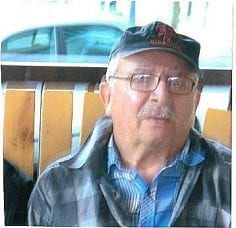 John was born in Clinton, Ontario and spent his formative years on his parents' farm, just outside of Landsborough, Ontario. His love of animals started as a young boy, with his two dogs.
John met his wife nearly 40 years ago and settled in Calgary, Alberta with their little white poodle "Charlie" who was a very spoiled and greatly loved pet.
John retired to a small plot of land just north of Nelson, BC. Then, as his health started to fail, he moved to a seniors apartment complex in Nelson.  It was at this time that he began volunteering at the Nelson Branch of the BC SPCA; he would proudly tell his family all about his fur friends at the branch during every phone call.
John will be lovingly remembered by his sister and brother-in-law, his niece and his many cousins, and we thank him for his thoughtful gift to support his "fur friends" at the Nelson Branch .
"Love is a four legged word".