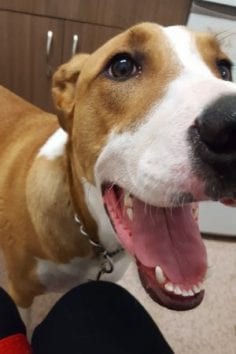 Vinny was only a year old when he came into the care of the BC SPCA Victoria Branch. The children in his previous family weren't quite ready for a dog yet so he was now in search for new guardians who would be able to give him the care he needed.
Sometimes, Vinny would get a bit carried away when left at home alone and he tended to rough things up around the house. He would get anxious when separated from his guardians, so ideally, he needed someone to keep him company at home.
Being so young, Vinny still had lots to learn and was always a bit timid around strangers. He was shy at first, but once he warmed up and had time to get used to others, he loved to run and play and make friends with people and other dogs.
Vinny finally found his forever family who were able to create a comfortable and positive environment for him. His guardian sent us a message to update us on how he's doing: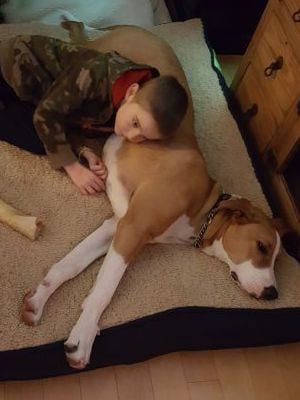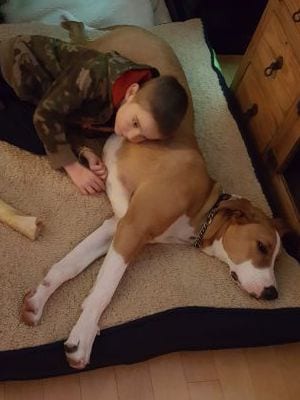 We adopted our new friend, Vinny, from the Victoria BC SPCA on 27 Feb 2016 after fostering him for two weeks.
He was very shy at first and afraid of everything. Now he loves going out and meeting new dogs and people. He still needs to work on boundaries with other dogs but is learning.
What a joy it is to see him play with my seven-year-old and all his friends. We love him very much.
It's wonderful to hear that Vinny is becoming more outgoing and has plenty of friends he can both play and relax with—he looks very comfy in those pictures!
We're so glad that he has found a forever home and can now spend quality time with his loving family. Thank you so much again for making adoption your first choice.