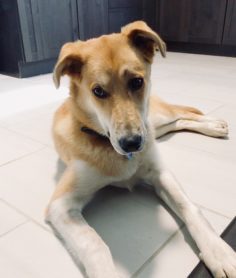 High-energy dogs can definitely be a challenge. To those who are willing to put in the time, effort and patience, this challenge is undeniably worth every moment.
From the minute that Rosalynn and her partner met Vinny at the BC SPCA North Cariboo District Branch in the autumn of 2019, they knew they couldn't resist his playful charm.
Raising and training Vinny into the best dog he can be is a challenge Rosalynn and her partner are absolutely ready to take on. It has only been a few weeks, but they can see just how rewarding it already is to have Vinny as their new canine companion.
We have received an enthusiastic update on their journey with Vinny so far:
Vinny has brought us so much laughter and pride. He is the perfect fit for our little family and is such a great adventure dog.
He does really well off leash and loves his little hiking pack. He is doing so well with obedience and house rules. We start obedience classes with him next week and we know he will rock them.
Vinny is a people pleaser with a silly side. We have learned that when Vinny sleeps, he sleeps like a rock, but when he's awake he sure needs to be stimulated.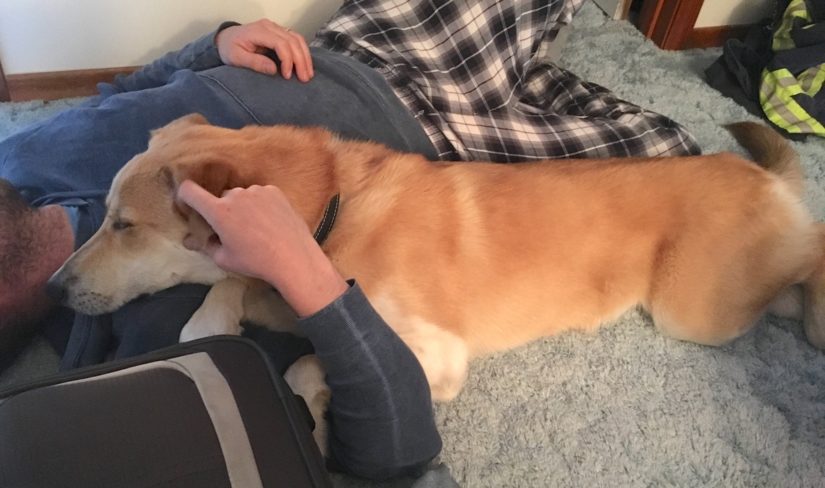 We love taking him for rips around the dog park. He also loves to play in our backyard while we challenge him with food puzzles.
We try to make every meal a learning opportunity for him and he has come so far in the few short weeks we have had him. Once Vinny has gotten some of his craziness out he focuses well and we do obedience games.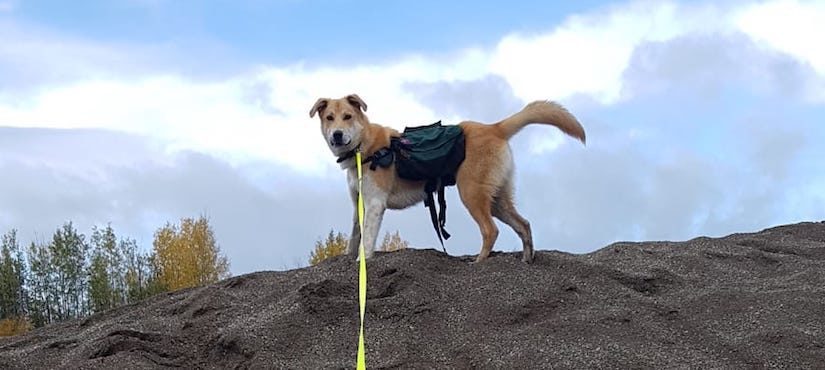 Vinny is our first dog we've had as a couple together. He has taught us so much about teamwork and cohesiveness.
Thank you, Vinny, for making our lives just a little more full!
Thank you to you and your partner, Rosalynn, for adopting Vinny and for giving him a very fulfilling life. He is lucky to have found such a dedicated couple of guardians. We know you'll continue to have so much fun with each other throughout many years to come. We have no doubt that he will enrich your lives just as much as you do for him.
Have you adopted an animal from the BC SPCA and want to share your joy with others? Submit your adoption story!